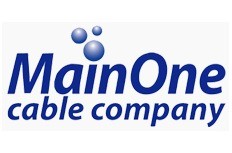 MainOne has showcased its recently launched metro fiber connectivity solutions for increased productivity and improved business profitability to business stakeholders in Lagos.
The metro fiber connectivity is an extension of MainOne's terrestrial fiber network across major business districts in Lagos including Victoria island, Ikoyi, Lagos Island, Yaba, Ikeja, Surulere and Apapa.
At a brief breakfast session tagged "Powering business with Reliable connectivity: The MainOne Advantage", the connectivity company said the forum is aimed at major enterprises to showcase the superior metro connectivity services and network solutions engineered by MainOne.
Speaking at the forum, the Head, Enterprise Sales, Mr. Kelechukwu Nsofor, stated that "it is necessary to have premium broadband internet available to business concerns and this requires the capacity that MainOne brings to Nigeria, and West African enterprises." He added that the Breakfast session is in line with MainOne's commitment to assisting businesses in their stride for growth and profitability, expediting broadband penetration across Nigeria.
ADVERTISEMENT