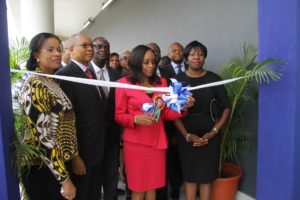 MainOne has announced the commissioning of its premier Tier III Lekki Data Center, saying the N7 billion facility will address the growing demand for Colocation, Cloud and Disaster Recovery Services in West Africa. The provider of innovative telecom services and network solutions for businesses in West Africa added that the Data Center facility designed to international TIA 942 standards will be managed under a new subsidiary branded as MDX-i.
In the brief ceremony attended by the minister of Communication Technology, Mrs. Omobola Johnson and other key stakeholders in the ICT industry, the Chairman of MainOne, FolaAdeola reiterated the company's commitment to nurture the growth and impact of the Internet ecosystem through the provision of high-quality infrastructure to power businesses and governments across West Africa.
Also, chief executive officer of MainOne, Ms. FunkeOpeke said the facility is ready for service for Enterprises & Government in West Africa. "We are delighted to launch West Africa's largest and best-connected data center.  This reaffirms our capabilities in meeting the needs of business for reliable connectivity and data center services in a dynamic and fast paced global economy," she told notable industry leaders at the commissioning.
ADVERTISEMENT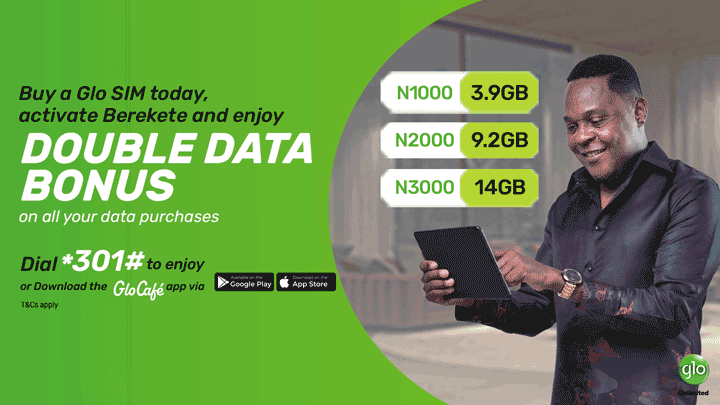 For the minister of Communications Technology, Dr. (Mrs.) Omobola Johnson, the launch of MDX-I data center facility is a notable accomplishment that complements initiatives required to further drive the realization of the National  broadband plan in Nigeria. "Availability of world class Data centers in Nigeria is critical infrastructure required for the implementation of our Broadband initiatives. The accomplishment by MainOne is indeed significant as it provides an outsourcing and cost effective model to further drive ICT adoption," she said.
MDX-i's Tier III Lekki Data Center is the first of many planned data centers by the company in Nigeria.  It has a capacity for 600 racks.  The data center provides corporate customers with world class co-location, cloud and managed services and the first set of customers will enjoy services starting from next week.
In the last few years, there has been an unprecedented growth and explosion of Data Centres in Nigeria, Africa's biggest economy by GDP. This, of course, is not unconnected with the strong performance of the financial and telecom industry and the realization that hosting data locally is now a better option compared to hosting abroad, which was being practiced before now.
Interestingly, as businesses seek ways of operating efficiently with minimum cost, the need for Data Centre uptake continues to increase, thus creating a wider and bigger market for data Centre Services providers in the country. Today, a number of these service providers are jostling for market leadership as the market becomes very active.
At the last count, Medallion Communications, Computer Warehouse Group (CWG), Lagos Datacenter, Glo, MTN, Rack Centre, Broadbased Communications Limited and now MainOneall boast of structured and regulated Tier 3 data centers, offering a range of hosting and management services. They claim to have the infrastructure and expertise to help businesses cut operating expenses and lower the risks associated with building and managing their own internal environment.