By SEGUN ORUAME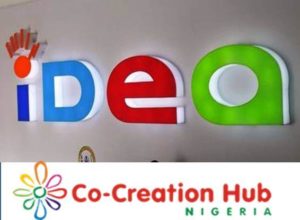 The iDEA and the Co-Creation Hubs are a nests for startups like many others that have appeared on the scene
Eight (8) startups make the list of budding IT solutions companies that the National Information Technology Development Agency (NITDA) is promoting at the 2015 Gulf Information Technology Expo and Conference (GITEX) holding next month in Dubai, the United Arab Emirates.
NITDA's agenda include the opportunity to allow the startups to pitch at a global technology and investment meet, as well as to provide the marketing and peer-to-peer networking for some of Nigeria's highly creative and young technology entrepreneurs.
ADVERTISEMENT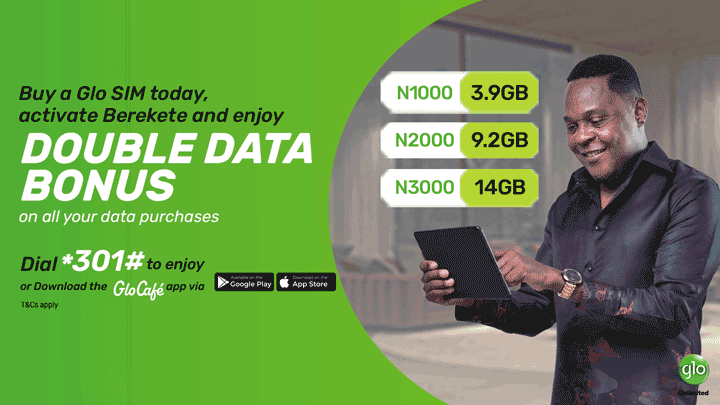 "Startups are the future," said the Director General of the NITDA, Mr. Peter Jack. "They need the funding, the exposure, the direction and the willpower that government can muster to make them grow and compete in the technology market that is highly globalized."
Getting to select the startups that made the list in the highly competitive process was tough. The NITDA had set up a team led by Mr. Bunmi Okunowo who heads the newly created Innovation Unit in the NITDA to help foster sustainable growth of local startups. In the end, the selection team settled for eight. The startups offer solutions ranging from those that address challenges in the health sector, and the food industry to the budding real estate sub-sector.  "The whole idea is to provide a framework where these young and innovative solution providers can step up their game through exposure and partnerships to become big players by tomorrow," said Dr. Vincent Olatunji, chairman of the GITEX local organizing committee (LOC) and also the Director of Corporate Strategies at the NITDA. Olatunji has Jack's mandate to ensure Nigeria gets value for its startups and other established ICT companies featuring at Gitex 2015 under the Nigerian Pavilion.
One thing runs through the startups, they address a need area in a very challenging and largely under-infrastructure economy. As one startup puts it, "to code a solution that will be the flagship of your startup, you will contend with frequent power outages, slow and narrow  bandwidth even when the data provider claims he is offering you broadband, and then you have a very skeptical market that is not so convinced about your solutions."
Startups in Africa face plethora of challenges that have burnt out several otherwise brilliant ideas that could have become another Oracle. Fledgling IT companies can hardly hope to get support from the finance industry. They also have to contend with hiring the right hands or being able to sustain their small labour pool. Good staff gets stolen by more established companies leaving the startups to go back to struggling from ground zero. For many startups, getting to even win over patronage is herculean so much so that they never get round to ever building their output into discernible brands.
In spite of these, the continent is growing its appeal for new businesses. In the last decade, Africa has grown its mobile telephony industry to become the world's most consistently growing market.  Fueled by economic growth in multiple sectors, urban centres are expanding rapidly to create concentrated large markets. In the last 10 years, as Martin Carstens, Senior Reporter at Memeburn.com notes: "117-million Africans have migrated to cities, establishing a larger, wealthier concentration of people in need of goods and services and making Africa more urbanised than India and almost on par with China. Consumer spending grows by four percent a year and by 2020, Accenture estimates that poverty levels in Africa will fall to 20% from nearly 45% percent in the1980s."
"This is the future that the NITDA has seen and hoping to have local startups leveraged on," said Jack. Nigeria has a lion share of the positive growth on the continent. Despite the country's struggle with providing stable power and expanding the level of broadband connectivity, her large population in excess of 174 million with very vibrant youth demography represents the continents biggest and most viable consumer market for technology.
Several technology hubs have emerged in the last few years to attract local interest and offshore Angel Investors.  They include: ccHub: Lagos, Nigeria; iHub: Nairobi, Kenya; Jozihub: Johannesburg, South Africa; Outbox: Kampala, Uganda; and iSpaces: Accra, Ghana. A growing number of local investors such as Sasware have also emerged targeting startups pitching to become the next big thing in the sector. Qitech, a technology company targeting business in central and northern Nigerian is fostering the JosLab intended to grow budding talents in that part of the country to maturity.
With government institutions like NITDA steadily committing to startups development, the encouraging results achieved by early starters such as Hotels.ng, and Iroko Partners are bound to be replicated. Earlier this year, Hotels.ng, the largest hotel bookings website in Nigeria raised $1.2 million to expand across Africa from foreign investors to underscore the growing confidence in the local entrepreneurs and the potential in the market.
Market for locally develop apps addressing unique market needs are bound to expand in the next few years. But as the economy becomes increasingly sophisticated so too will be the demands on the existing and newer startups. Market will grow beyond mere transfer of money or alerting people on fake or genuine products. Market will grow towards more defining and complex applications as we have seen churned out of Chinese hubs and completely threatening the market relevance of the big brands in the US and Europe. That is where Africa with its burgeoning market is headed.
Here's a quick look at the NITDA Startups for 2015 Gitex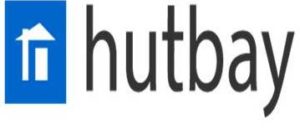 Hutbay is a real estate solution developed to help consumers make smart real estate decisions throughout the full lifecycle of owning and living in a home. It is available on Windows and Android play stores for download. Hutbay is a listing platform that connects with local agents, movers, estate owners, customers and mortgage marketplace.
Hutbay is solving the problems associated with:
lack of access to vital information about property and neighborhoods
No reliable platform for agents to market their services and grow their brands
Difficulty in accessing property-related services: e.g. Movers, Mortgage Lenders, Interior Decors.
Fraud in property and property-related transactions.
With pilot of Hutbay launched in 2013, the solution has scaled thus far with the following metrics:
1,630 estate agents; targeting 4k before year ends
5,700 listings; on course to 10k in the year end
26k unique visitors to website in last one month (40% avg. monthly increase on course to 1m unique in 12 months)
~6,000 downloads of mobile apps
Lots of satisfied customers and users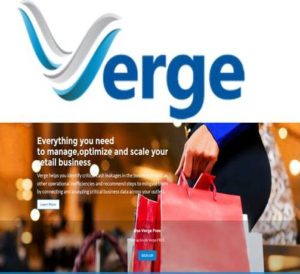 Verge is Software as a service (SaaS) retail management solution for multi-store retailers. Verge helps you identify critical cash leakages in the business as well as other operational inefficiencies and recommend steps to mitigate them by connecting and analysis critical business data across your outlets. More than 300,000 happy customers are using Verge around the world.
Comprehensive Product Offering:
Verge connects and pulls all the critical data needed (from your existing POS solution) or (provide you with a beautiful and simple POS client: Desktop, Tablet and Mobile) to manage your business across several outlets, syncing to the cloud on availability of internet connection.
Extensible Platform:
Verge does not just deliver an awesome platform to manage your business, Verge has an extensible cloud architecture as well as a well-documented API allowing you to add HR, accounting and other critical business operations as modules from our growing repository.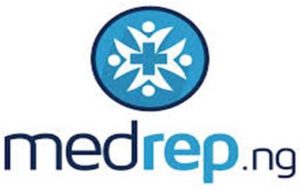 Medrep.ng is an e-Commerce and logistics solutions provider for pharmacies and hospitals. With medrep hospitals and pharmacists can now procure drugs, medical equipment and consumables from multiple manufacturers and distributors at the best offered price.
Medrep.ng's goal is to connect together major legitimate suppliers of medicine to an online platform and give access to registered pharmacists anywhere in Nigeria the ease and confidence needed in the procurement of drugs. Also, by offering them our unique inventory management software which allows us to monitor their inventory in real time, they do not even have to worry about managing their inventory.
By connecting the inventory of the retail pharmacy to the supplier via an online platform, we will create smart and self-restocking pharmacies. By bringing together suppliers, retailers and logistics operators we have created a fully automated system that works with web and mobile technology.

Blubird was designed and developed with the sole aim of providing African business owners (small and medium enterprises) an affordable and easy to use retail management platform to effectively manage their inventory, sales, supplier and customers through an all-in-one platform (software + hardware) that is energy independent.
Blubird is an all-in-one-platform that consists of an innovative retail management app running on a 10.1inch android tablet plus a mini thermal receipt printer and 2D barcode scanner. The entire platform is energy independent and once fully charged is able to run in the retail/wholesale outlet for 6-8 hours. The bluebird app runs on Windows and Android platforms.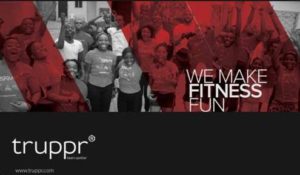 Truppr is a social startup that provides a platform for a vibrant community of fitness enthusiasts to connect with events and people around them to help make regular exercise a lifestyle. It is a one-stop-shop for finding and booking sport venues in cities around the world. Truppr simplified process of organizing amateur sporting events and teammates. It is an easy way to find mates / fitness partners even while on a business trip or in a new city.
Create a sporting event: list your favourite event on Truppr indicating venue and total team mates slots
Share events with friends on social networks and leave the rest to Truppr
Looking for an event in your city? Filter event by city of interest and subscribe to play.
Truppr alerts you whenever a player subscribe to your event
Truppr alert all players few hours before event to get them out
Enjoy your event and share experience with team mates via the comments area and through our ranking system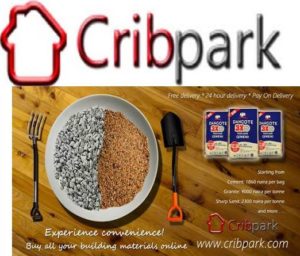 The cribpark.com marketplace is an online platform which simplifies the experience of intending home owners so they can buy any housing product, from trusted sellers, at best prices, and free delivery.
For Do-It-Yourself intending home owners and small scale businesses involved in home construction, who need a marketplace where they can buy housing products online, Cribpark offers buyers a convenient way to compare prices and products from a single source rather than spending time contacting each individual supplier, while enjoying the convenience of free delivery and guaranty for every product bought. We give our buyers more product options, easy price comparison, online/in-store payment options, free delivery, guaranty, and a personalised service.
Vendors displaying their products on Cribpark have an established audience of potential customers, proficient method of product listing and payment gateways. Housing products sold on Cribpark are building materials, housing fittings/finishes, sanitary wares, furniture and interior décor items for the finished building.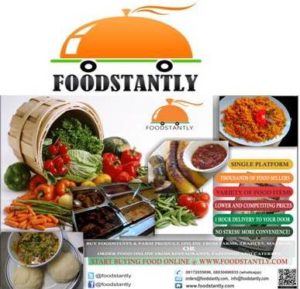 Foodstantly is a Mobile-Web Marketplace for Food. It enables restaurants, fastfood, caterers, farmers and food vendors set up shop and sell online to Millions of Customers as well as facilitate delivery to customers.
Foodstantly Ready to Eat offers you restaurant discovery, and enables you order meal online, and take delivery from Restaurants and fast food around you. Foodstantly Ready to Cook brings the market to you. It enables you shop online and take delivery of fresh food stuffs and farm produce directly from farmers or food vendors. Our mission is to revolutionize the way and means Consumers access food and to create innovative solutions for the Agriculture value chain.