By Segun Oruame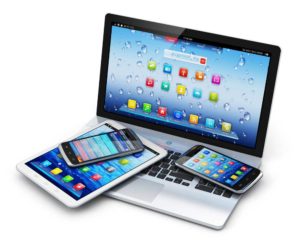 Local PC makers are being squeezed out of the market completely by the plunging naira. High price tags on locally made devices come with no attraction for consumers contending with a weakening purchasing power.
The foreign brands still hold the ace even though they face the same challenges.  The price of one local PC could be nearly 80% higher than a foreign brand of similar configuration. "Blame the naira and other factors," said a PC seller in Otigba Computer Village, Lagos.
Once at N168 to the US dollar, Nigeria's currency has had a free fall from being over-valued to now being under-valued. It struggles between N385 and N409 to the US dollar and appears still far from being stable.
A falling naira has meant rising cost of servicing imported components and keeping restive staff busy for local PC makers. The finished products from local factories are both pricey and non-competitive – and largely based on orders from government to promote its own local ICT content policy
The market is still heavily dominated by foreign brands. Experts warn that a weakened naira will not force inward growth for local manufacturing as over 80% of the components for producing local PCs are imported putting the foreign brands far ahead in terms of volume and capacity to lower cost resulting from high production numbers.
"HP market push for the Nigerian market alone out-weighs the combined capacity of all the local computer companies. A falling naira has only worsened that condition which was already in existence before the current naira crisis," said one critic in Lagos.
Already sapped by the ferocity of foreign brands, "local companies must struggle round a falling naira to keep afloat and also sell to a feeble consumer whose financial power has equally fallen. My brother, it's a tough battle here," said one PC company in Lagos to IT Edge News.
Over 75% of Nigeria's PC market is controlled by foreign PC brands notably HP, Dell, Lenovo and Acer. Brand perception, price and product support majorly influence the decision to buy which foreign brand.
An ICT local content policy designed to encourage local patronage and tame huge capital flight appears to be struggling for full implementation.