The business of teaching has changed. Kids are more exposed and everything is going digital so too must be teaching; learning environment must have a feel good touch and in a world where digital distractions compete for space for serious knowledge in kids' world, schools must adopt approaches that leverage on the dynamics of ICT, so said the Managing Director of School On Air, Mr. Muyiwa Bamgbose in this interaction with IT EDGE NEWS in his office in Ibadan, western Nigeria. He spoke with Anthony Nwosu.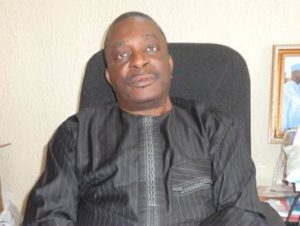 Tell us about School On Air TV?
School On Air (SOA) is a free teaching project on satellite television produced in Nigeria for Africa. SOA features teaching of major subjects for the Senior Secondary School Certificate Examination for 10 hours on MyTV (FNA/SCHOOL ON AIR). It is aimed at helping over one million candidates that fail the exam yearly. The subjects are taken by seasoned professionals between 8:00am and 6:00pm. Key subjects include English Language, Mathematics, Physics, Chemistry, Biology Agricultural Science, Economics, and Government. The programme is on MyTV, viewers are to tune to FNA/SCHOOL ON AIR. It is also available on phones. Assignments are built into SOA for feedback and minimal teacher participation. Assignments are built into School On Air for feedback. Students can access practice questions through their mobile phones and tablets. With this they can learn anytime, anywhere and wherever they go.
As an eLearning organization, how has your organization evolved to be the most sought after   eLearning solution provider in Nigeria?
ADVERTISEMENT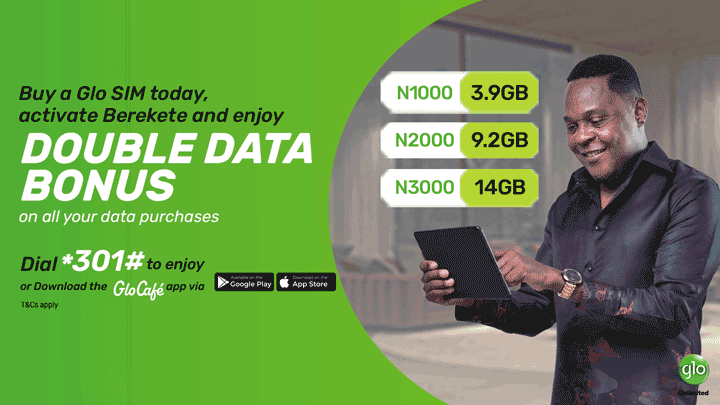 We have been focusing on senior secondary schools. We are also into educational solutions for some time now. We focus on the students who are interested in furthering their education to the university or any tertiary level. Along the line, we noticed a drop in student pass rate around the year 2000 due to so many factors. This consistent drop in quality of student prompted us to start this School On Air, as a result in drop in Cambridge exams, which is different from Nigerian educational system. When students come to us we realize that those that failed weren't that lethargic or lazy, we also noticed that these students didn't have feedback mechanism after exams. By the time we made them realised their shortcomings, they adjusted. When we went into diagnostics and it became obvious to us that the failure was from the teacher's source or cause. We noticed that the teacher is a common denominator why these kids perform badly in external examinations. This was after we had taken samples of students in selected schools; we noticed that they had almost the same weakness. We played with the thought of how to make these students study in a feel good atmosphere. This was how we came up with eLearning. We started with mobile learning and around 2012 we were rated around 9th position globally. But this didn't make us to lose focus. We have to re-strategize our approach to eLearning. We noticed also that another form of distraction to these students was from digital age. These students are what we call digital natives and a whole lot of things are competing for their attention such as games, phones, and social media and online streaming thereby distracting their education unlike us that are digital migrant. These kids are about 15 years and there are other things that keep distracting these kids and they became conscious of these and they are distracted with games, videos, social media and other gadgets. We put all these distractions into consideration in planning a workable model for these kids. Because these kids are exposed to all these fascinating visuals, we realised that they may not want to read boring texts. What did we do? We brought the classroom to the students in digital format. How do I mean? We made the teachers teach in studio condition and upload it for students in a HD quality. These videos when we tried it on students in 2014, we realised that these students that we thought were lazy were interested in it and highly motivated by it. It was  then request started coming in, so we used the mobile video which is in the same tool that almost everybody have which is a mobile phone. We have to compress the HD videos into mobile devices such as phones and tablets.  That is where we are currently and we have two ways of propagating this material: its either offline or online. But we noticed that cost of internet in Nigeria is high so we brought this to offline. We used the method of direct transfer to reduce the cost of internet for students and parents.
What is your take on the foreign ICT syllables in Nigeria's education systems?
It cost a lot of money and time to localize Nigeria education system and most eLearning firms try to avoid this by downloading foreign teachers and syllable thereby not carrying the local students and teachers along. But in our own case, our syllables are within the Nigerian educational context. This has made learning easier. All you need is to project these things on the screen or phones that students can watch in a feel good environment and this has recorded tremendous success in some schools that lack qualified teachers in core subjects like Physics, Chemistry and French. With this kind of solution, the student is taught by Nigerian teacher using Nigerian mannerism and not one foreign teacher that the average Nigerian student will not attach to due to accent and mannerism. Schools need not to worry about qualified teachers again. Most of the schools have adopted our eLearning solutions after considering the dearth of quality teachers that are not available in core subjects.
People are averse to change. How have you tackled the issues of acceptability?
We have engaged the Nigerian Principals Association and they welcomed this. We noticed that teachers are the headache and these principals are members of NUT and they Okayed it. Once these head teachers or principals of schools are comfortable with our products we do not see teachers as the problem. We have been working on changing their orientation to this new method of teaching called "flip learning". The flipped classroom is a pedagogical model in which the typical lecture and homework elements of a course are reversed. Short video lectures are viewed by students at home before the class session, while in-class time is devoted to exercises, projects, or discussions. This is a situation that a teacher informs the students of a topic that they will handle, the students will go ahead and read it up, when the teacher comes they discuss it in a casual scenario and this method is very interactive. With this method, the students can't forget what has been learnt. Our education is for examination, which is wrong. Here in Nigeria, people go to school to pass exams. With this School On Air project we have made students to have a mastery of subject. A teacher doesn't come to class again to teach but to clarify doubts from students that is called "flip learning". Today, there are whole distractions so we made sure that students watch video. Today with our solutions, teachers are put on their toes because students have access to better learning tools.
Considering the poverty level in Nigeria, are your solutions affordable?
Yes, for eight subjects we charge Two Thousand Naira monthly which I know is very okay.  I do not think that Two Thousand Naira a month is high. This is a situation that the student can learn at anytime and anywhere without the encumbrances of conventional classroom. If you invite a teacher to come home to teach your child, as a parent you don't know the quality and what she/he is teaching the child and also other factors. There is no way that you will pay the teacher Two Thousand Naira per month after teaching eight subjects. I think in terms of quality and convenience, this solution is the best and above all it is economical. We say take your teacher with you, here the student can learn at any time.Also, the student can pause and rewind if there are things the student can't understand unlike conventional classroom that when a student asks too many question, this can get the teacher irritated.
How acceptable is this solution?
We haven't seen any school that hasn't appreciated this. The other time we were in Abuja, the outgoing Minister of Education Mr. Shekarau, when he saw this solution he was shaking. He said that it is unfortunate that he didn't see this solution in time. Notwithstanding, he was so appreciative of it. He said the only regret he has was that he had just three weeks to go. With this solution, students can learn while at home irrespective of when emergency situations such as Ebola, elections, strikes, etc, arise. All these are man-hours lost, but with School On Air solutions, the students will not miss any class because they have their teacher in video and digital format.  With this the students can stay where they are. We have had request from Ghana and other African countries. So in respect of acceptability, we do not have a challenge with that. In Port Harcourt, a man asked how we did this by ourselves without government support.  We are trying to encourage the SS2 students here and we give them a promo rate at Five Thousand to get ready for GCE.
Don't you think that with this solution, teachers will lose their jobs?
We realise that the world is changing unlike last century that things were done manual and everything was done in the analogue way. Today, there is digitization of the space and jobs will be lost, to be honest. We can sacrifice mediocrity on the altar of job retainership. With this kind of solution, what the student wants is the best. ICT has made some professions to lose jobs, we have less of postmen these days because people are sending email. We do have few personal assistants these days because a Digital Assistant has been built into many mobile devices. It is a competitive world and a revolution is taking place and Nigeria is catching up with the ICT global space. Change is a must. So people can't resist change on the basis of people are losing jobs. There should be retraining and people should fill up other areas of needs.
How do you handle the practical?
There are demonstrations in the videos. Examples of how to do basic experiments on how to do titration, end point results of various experiments are shown. These demonstrations are there in the video. Apart from theories, if it is pure sciences, we include practical aspect of the subject. We are going a step further to buy laboratory equipment and we encourage parents to buy harmless lab equipment for kids as gift.
Is the Nigerian government working with you?
We have been in touch with some state governments. I must be honest with you; the state governments from the eastern Nigeria have surprised us with their encouraging attitude to eLearning. Some took it up and bought them for the students in their states. I won't mention the state government so that it will not look like a political campaign for them. We are very open to government. We do not want to be seen as contractors or those that want a slice of national cake. We want to be seen as value adders and not as contractors. I believe that our dealing with government will be based on solutions that we offer. With these solutions, you can build satellite schools. Everything is changing in Nigeria; education has gone beyond chalk and board or marker and board. So the educational space can't avoid this change.
What are the challenges that you face in Nigeria?
One of the basic challenges we have are the teachers. The biggest challenge we have is the human capital. We do not seem to appreciate that we have human capacity challenges here in Nigeria. Whatever we have now is small compared to the calamity that will befall us in near future. We have had a person with M.sc in Mathematics and we gave him a test to do. This is an "A" level test which is basic entry examination for university that a Master degree Holder got eight percent. This is just the level of decadence. Rarely do you find graduates of university scoring 40 percent in A-level. If you have a good teacher teaching children that are learning sitting on the stone, the kids will do better than the kids being taught in an air conditioned class by a bad teacher. The basic challenge we encounter is human capacity. This solution is bridging this gap.
What is the future projection of School on Air and do you think of teaching in local language?
It is not important to teach in local language, the world is becoming unified and how do you call certain scientific terms in Igbo or Yoruba? The French is busy learning English. English is global language and we must communicate with the world not creating a niche for ourselves. In Maths, there are figures that are difficult for us, how can you translate 2.5 in Igbo or Yoruba , how can you identify many mathematical terms like Obtuse triangle, etc. In Europe, children are compelled to be bilingual. So, I think Nigerians should be mastering and speaking French language because we are surrounded by francophone countries.  We also envisage that in a few years' time, most high schools and secondary school will come to adopt our solution. We believe that government will adopt the School On Air model in subject areas that lack competent teachers.
"The flipped classroom is a pedagogical model in which the typical lecture and homework elements of a course are reversed. Short video lectures are viewed by students at home before the class session, while in-class time is devoted to exercises, projects, or discussions."
"We want to be seen as value adders and not a contractors, I believe that our dealing with government will be based on solutions that we offer"