Managing Director/CEO of Resource Intermediaries Limited, Mr. Olusoji Oyawoye talks  to IT Edge News, Anthony Nwosu, on BPO/outsourcing and its significance to Nigeria's mono-economy.
Can we know about your organization?
Resource Intermediaries Limited (RIL) is an indigenous company incorporated in May 2006 and opened its doors for business on July 1, 2006. The company was born out of a desire by its founders to provide a platform to manage staff for organizations in a professional manner through Business Process Outsourcing. At RIL, people management is the heart of all we do; easing business burdens is why we do it. Resource Intermediaries Limited is a company registered in Nigeria to engage in outsourcing services. The conceptual definition of the company is "easing business burdens", which is the fundamental reason for our existence. In living this definition, we focus on three key areas; Human Resource Recruitment & Management, Janitorial Services and Business Support Services (Legal and Company Secretarial Services, Information Technology and Finance & Accounting).
What is the value of BPO / Outsourcing in Nigeria and can you give us the net worth of the industry?
ADVERTISEMENT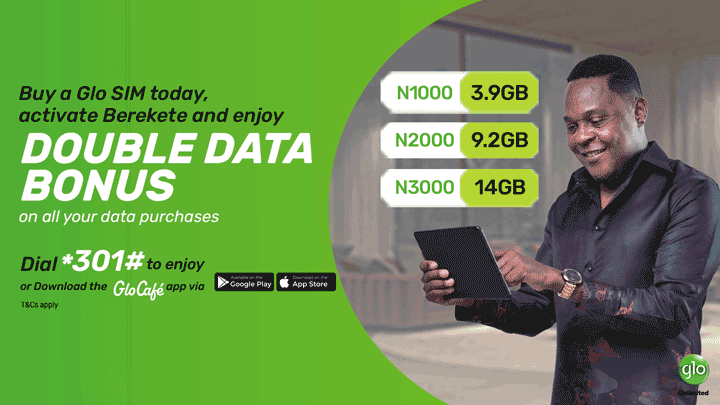 The value of BPO/Outsourcing in Nigeria is significant in my view. The user is able to pass on most issues of liability to the provider. Outsourcing also provides a rare opportunity to reduce unemployment particularly in relatively low skilled jobs that can be created. Take archiving for example. It would take few years to archive files that are currently stored in warehouses by many governments. The provider that gets such a mandate would employ lots of youths to scan and input such data. Staff so employed would earn a living and spend; they would create economic activities that would in turn feed manufacturers products and transportation and the cycle continues enhancing GDP. Unfortunately there isn't any central data base to obtain the net-worth of the industry. But a recent survey carried out by AOPN extrapolating from its own members business puts the size of the market at about N1.5 billion annual turnovers.
Can you say that we have a local skill set that can compete in the global BPO/Outsourcing market?
Yes! I would say that. Over the past few years, many Nigerians have distinguished themselves in their areas of specialty. This has been enabled by several self-development initiatives by attending programmes; local and international, that has boosted their competence in the field of outsourcing.
Do you think government agencies like the NCC, NITDA and others are encouraging the adoption of outsourcing, which could erase wastage, redundancy and issues like 'ghost workers'?
While not demeaning what the NCC and NITDA are doing, I would say that private organizations are doing a lot more to bring outsourcing to prominence in Nigeria. What is expected of these agencies is to urgently enhance or facilitate the appropriate environment for outsourcing practice to thrive. Lack of legislation and enabling laws and guidelines, for example, allows many so called "consultants" to persist in presenting themselves as providers of outsourcing service, thus making it more difficult for the true professionals to get the platforms to distinguish themselves.
How does your organisation leverage on this annual Outsourcing Expo to increase the value for outsourcing?
Getting the Nigerian companies to engage in outsourcing is an ongoing process. Events such as this helps to create awareness of what outsourcing is all about. The challenge to crease the value 'for' outsourcing is better expressed in the outsourcing relationship: the 'User-Provider' relationship. In the value chain, we ensure that we give our clients based on their communicated and perceived needs. Our pedigree speaks for itself and we are convinced from the feedback and follow up enquiries we are receiving that RIL stands out in the outsourcing space as an outsourcing provider of repute.
With poor infrastructure unlike Singapore or Malaysia, do you feel that Nigeria is ready for the global BPO/outsourcing market?
In spite of the relatively poor infrastructure in the country, I believe that there are lots of qualified and competent organisations in the field just awaiting for the right opportunities to express themselves. The prevailing goodwill that the recent change in government provides also makes that eventuality more imminent. I am, however, strongly of the view that rather than continuous search for outsourcing users considering Nigeria as an outsourcing destination, there are significant opportunities within Nigeria itself for Nigerian business to be run more efficiently and do much better than their competition if they explore outsourcing as a management practice. So I subscribe to a pursuit of onshore outsourcing through which the local companies would build the competences and skills that would ultimately attract offshore outsourcing from Europe.
What are the major challenges for BPO/outsourcing in terms of policy making and enabling laws?
We all know the Nigerian experience in terms of enabling laws and policies by the government. The lawmakers are yet to be fully aware of how outsourcing can boost the economy; hence they are yet to give it the place it deserves. Enabling laws are yet to be passed by the National Assembly though this has been in the process for some 11 years now or so.
There are cases of companies in Nigeria outsourcing their contact centres to foreign firms, does this not undermine local companies like yours who should enjoy some level of protectionism?
In my view, while it is possible for government to come up with policies reserving certain businesses including outsourcing to indigenous companies, indigenous firms ought to show that they can provide value to users even better with local knowledge to compete. And there are some indigenous firms in Nigeria who have been in Contact Centre Management for a while now and doing so successfully.
As a stakeholder in this industry, what's your projection for the industry?
Compared to what it was a few years ago, I think the outsourcing space in Nigeria has come a long way. In creation of awareness and building of competent workforce – Outsourcing Professionals. Through the annual Outsourcing Expo for example, the Association of Outsourcing Professionals of Nigeria (AOPN) has been quite aggressive in propagating the practice of outsourcing in Nigeria. This is already yielding positive results as more companies are engaging outsourcing as a management practice now, including the market leaders, while attendance at the 2015 Outsourcing Expo is another indication of that growth development. I see more rapid growth.
What is the major mistake you have made in this type of business?
For me, the major mistake would be taking on mandates without properly scrutinizing the Service Level agreement because we wanted the business so badly. That turned out to hurt us down the line as the conditions made it difficult for us to provide value in a profitable manner. So my advice is for providers to be guided by their capacity to deliver value, but at a cost that the user is willing to pay.
"Rather than continuous search for outsourcing users considering Nigeria as an outsourcing destination, there are significant opportunities within Nigeria itself for Nigerian business to be run more efficiently and do much better than their competition if they explore outsourcing as a management practice."
"Lack of legislation and enabling laws and guidelines… [is] making it more difficult for the true professionals to get the platforms to distinguish themselves."