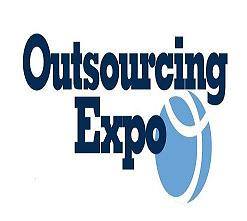 The 2015 Outsourcing Expo holds June 17th 2015 at the MUSON centre in Lagos, Nigeria's financial capital city. Attendance is open and delegates can register at: http://aopn-ng.org.
Organised by the Association of Outsourcing Professionals of Nigeria (AOPN), the event is the most valuable platform for shared ideas, learning and networking on outsourcing in Nigeria and beyond.
"The 2015 Outsourcing Expo offers an excellent window for all stakeholders in and out of the country to explore the vast, largely unexplored market for outsourcing/BPO in Nigeria. The event will ensure ROI for all categories of participants," said Mr. Peter Akindeju for the organisers.
The Outsourcing Expo is a confluence of outsourcing customers, service providers, and advisors across industry sectors in Nigeria and beyond. Apart from great networking opportunities, the Expo also provides a platform for both service users and providers to exchange ideas, get updates on current industry trends and initiate partnerships.
Keynote speakers for past editions include: Mr. Kelvin Balogun, former MD/CEO Coca Cola (1st edition), Mr. Seni Adetu, MD/CEO Guinness Nigeria Plc (2nd edition), Mr. Segun Ogunsanya, MD Airtel Telecoms Nigeria and Mr. Keith Richards Chairman Promasidor Nigeria Limited.This year's event will comprise of seminars, exhibitions, brainstorming, question and answer sessions on the outsourcing industry in Nigeria and beyond.
The Association of Outsourcing Professionals of Nigeria was registered in 2009 and is the only recognised association of outsourcers in Nigeria by the African Outsourcing Association (AOA). The AOPN is an extended enterprise platform that both local and global companies (Outsourcing service buyer) can select/combine services provided by AOPN members towards resolving business challenges at the right quality and cost.