Mobile knowledge Solutions (MKS) is an electronic learning firm. The company touts itself as a powerhouse changing the education landscape in Nigeria with the use of innovative applications for android devices. In his Lagos office, Managing Director and Chief Executive Officer of MKS, Ibrahim Yusuf, tells IT Edge News, Anthony Nwosu, why schools should utilize the new pedagogy that leverages on mobile devices.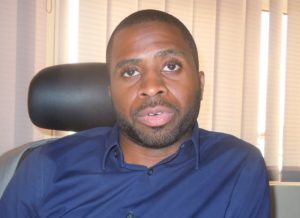 What are the e-learning solutions from Mobile Knowledge Solutions? 
The solutions being offered by MKS is education solutions for schools, basically we have focused on the senior secondary schools and very soon we will focus on the junior secondary schools as well. We have content that is being provided on android held devices. This is inclusive of WAEC and NECO past question papers. Here we have classroom videos and core subjects for the students. It is an offline electronic learning, people ask us what is the difference between us and upon imo, here we are unique, we give children the opportunity to explore. We have internet devices, we might be worried over the kids going to porn sites, yes, but there are ways to block these. We do not try to restrict kids but allow them explore their imagination.
Mobile Knowledge Solutions, MKS, has developed the Personal Educational Tablet for Secondary Schools, PETSS to address the challenges. PETSS is a tool designed to make learning easier and available anywhere and at any time. It is based on the tablet computer. Use of PETSS would facilitate learning in a way that has never been done before. There are two elements that make up the PETSS. These are: the tablet computer and the contents. PETSS is designed specifically for students in the secondary school taking various examinations such as the WAEC and NECO SSCE as well as the JAMB UTME. Over the years, the performance of students taking these examinations has been very poor. It is expected that with the introduction and use of PETSS by these students, there will be a significant improvement in performance.
ADVERTISEMENT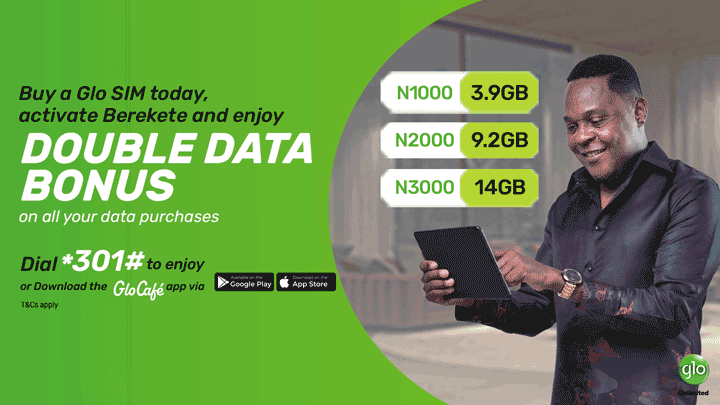 Another of our e learning solution is SCIENCIA, this is basically for those in legal studies. SCIENCIA LAW TABLET (SCIENCIA) based on our Aurora Android(TM) Tablet computer. It is the future of legal education and the ideal learning tool for Nigerian Law School students as they begin their illustrious law careers. SCIENCIA is a collection of various resources/ materials in law field to provide a mobile learning environment, anywhere, any time. It is based on a 9.7″tablet PC running the latest Android(TM) Operating System and comes packaged with a convenient carry-case for ease of use and portability. SCIENCIA contains all the tools necessary to transform the learning experience. Then finally we have a solution for kids called LEARNEASY. Today we have noticed that Young children are fascinated by gadgets and are eager to explore and use them. The tablet is a device that is very appealing to any child. It looks like a toy but has the vast potential to be a very useful learning tool. MKS has taken the device and created learning materials for kids from elementary through to the highest level of primary education and this where we present LEARNEASY to schools and parents.
What is the level of acceptability?
Well, our products alone are about in 10 to 15 schools. A lot of schools are moving away from the traditional mode of teaching to electronic learning. This is continuously being adapted in Nigeria particularly in the private schools. According to our research we have come to realize that the government is thinking of adopting this mode of learning to the public schools.
Won't the high cost of broadband affect the deployment of this solution?
Yes, you are right, but that is for those that have only online e-learning content or organizations that offer solely online electronic learning. There should be a way to go about it. In MKS, we offer mostly offline content with some online content. That should be what our competitors should be thinking or worrying about because of the online content they offer.
How do you handle the teachers training the kids on these e-learning solutions?
The good thing about this is that our tools are user friendly. If you put them in the hands of those that have never held them before, give them just few minutes, they will pick up with little learning.  We made the interface easy for students and teachers to adapt to.  To directly answer your question we do train the teachers that impact these solutions on students. This is very important to us. What we have done is to go to their IT department; train them and they in turn train the kids. The teachers are trained ahead of time; they go through these long before the students do. The syllables are basically Nigerian content and not alien to them.
Are you also looking at higher institutions and what is your relationship with the Ministry of Education?
Having this solution for higher institution is a bit hard, in the sense that it is hard to have a generic syllable for them or all the university courses but we can deliver according to department or discipline for those that want it. We are looking at having a good relationship with the universities in Nigeria but presently we do not have any solutions for higher education for now.
Do you have intention of expansion and diversification into other fields?
Yes. We are looking at working with the law degrees, ICAN, etc. We have other projects also that we are diversifying into such as the traffic management. We have many things we want to do but we figured out education is the most important thing.
Is your application downloadable to any tablet or does it come pre-loaded on the devices?
We don't keep you restricted to our device but any android device and the specification of the android device should be about 7 inches screen. We are also looking at expanding to other West African states as well as countries in the Middle East.
You were among the Nigerian firms at GITEX 2014in Dubai. What were the benefits?
It was a very useful exposure. We met with manufacturers of these devices and we realized that we can have synergy with firms that are closer to home. There are firms that are intending to set up some ICT facilities for us in the Middle East instead of going into faraway countries like India to get the people to do these for us. Our exposure to GITEX made us to know that we can get these things closer to home.