Worst Profile
President Goodluck Jonathan has the worst profile on Wikipedia – Of all Nigeria's political leaders.
The free online encyclopedia projects Jonathan (http://en.wikipedia.org/wiki/Goodluck_Jonathan) as corrupt, fraudulent and lacking in character. It is among one of the worst profiling of any serving political leader in the world; and the worst among all other (past) Nigerian leaders including Muhammadu Buhari who is contending for the presidential office against Jonathan in next month's election.
Not even former military ruler, General Ibrahim Badamasi Babangida (http://en.wikipedia.org/wiki/Ibrahim_Babangida), who many Nigerians usually accused of institutionalizing corruption, come close to the damning profiling that Jonathan has online.
ADVERTISEMENT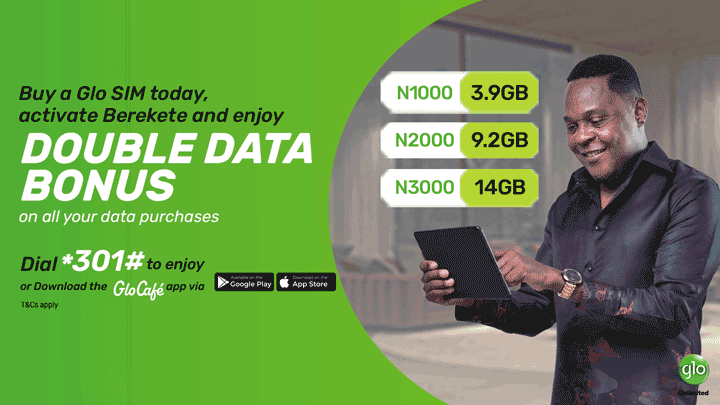 Many online experts and social media enthusiasts blame Jonathan's handlers. Wikipedia contents could be edited and if the owners won't have the materials edited; "competent handlers of his online image would have insisted that the entire material be yanked off", said Johnson Oladele in Lagos. Oladele runs an online think-tank and opinion site.  "This is what the world knows about President Goodluck Jonathan; this is what the world knows of our country," said Lateef Adebisi, an online enthusiast.
Excerpts from Wikipedia on Jonathan reads:
"Jonathan was born in what is now Bayelsa State to a family of canoe makers. Jonathan holds a B.Sc. degree in Zoology in which he attained Second Class Honours. He holds an M.Sc. degree in Hydrobiology and Fisheries biology, and a PhD degree in Zoology from the University of Port Harcourt. However, on 22 January 2015, former president Olusegun Obasanjo stated that President Goodluck Jonathan did not finish his PhD. He said "Even Jonathan did not finish his PhD course but when it was presented we stated that, it does not matter but many people do not know because it was PDP thing".
"In 2007, President Jonathan declared his assets worth a total of ₦ 295,304,420 Naira ($1,845,652 USD). However on 9 October 2014, the richestlifestyle.com website ranked Mr Jonathan sixth on its list, claiming his net worth was about $100m (£62m). He threatened to sue the website, claiming it "was an attempt to portray him as corrupt."The page was removed, but was then published by another website.
More excerpts:
"In 2011 Goodluck Jonathan's government facilitated the transfer of payment of $1.1bn to a fake company set up by a controversial former Petroleum Minister under Sani Abacha's corrupt regime, Dan Etete. The fake company, Malabu Oil and Gas was set up in 1998 by Etete using a false identity so as to award himself a lucrative oil block, OPL245, for which he paid only $2m of the $20m legally required by the state. At the time of Jonathan's government helping to facilitate the transfer of payment from Shell and Eni to the fake company, Etete was already a convicted felon of money laundering in France. The Economist reports that only $800m out of the $1.1bn meant for Malabu Oil and Gas was ever remitted by the Nigerian government. The Nigerian Attorney General, Mohammed Bello Adoke, who signed the documents involved in facilitating the payments, denied the rest was shared by public officials. The transfer to convicted felon, Etete, only came to public light when a Russian lawyer that claimed to have helped Malabu negotiate a deal with the Jonathan's government sued in New York for a $66m unpaid commission. Both Shell and Eni, as of September 2014, are under investigation for corruption by the UK and Italy authorities for the incidence.
"On September 5th, 2014, South African customs officers at Lanseria Airport seized undisclosed and undeclared $9.3m stuffed in three suitcases carried on a private jet by 2 Nigerians and an Israeli. Afterwards, Jonathan's government admitted to ownership of the funds and claimed it was intended for procurement of arms and ammunition. The money was not declared as required by law upon leaving Nigeria or arriving at South Africa. It was later revealed the private jet used to transport the money was owned by the head of Christians Association of Nigeria, Pastor Ayo Oritsejafor. Jonathan's government progressed to avoid going through the South African judiciary system to reclaim the money and instead preferring to employ diplomatic and political channels directly through Jacob Zuma, the South African President, to get the money back. On 25 October 2014, it was announced by the South African Ambassador to Nigeria that the money has been released to the Nigerian government. So far, Jonathan's government have refused to name the Nigerians on the plane but the Israeli has been identified by investigation of the press as Eyal Mesika..
And yet more….
"During his South African magistrate court trial on 2 May 2012, MEND's (Movement for the Emancipation of the Niger Delta) former leader Henry Okah came out and insisted that President Jonathan masterminded the 1 October 2010 independence day bomb attacks. He told the court that President Jonathan and his aides organised the attacks in Abuja in a desperate political strategy to demonise political opponents, including the former military President General Ibrahim Babangida, and to win popular sympathy ahead of the 2011 elections.
"The Nigerian Presidency has denied the allegations of terrorism leveled against President Jonathan. A media statement was issued on 2 May 2012, acknowledging the accusations from Okah. The statement went on to say that: "The Presidency categorically affirms that these allegations are false in their entirety and without any factual foundation." The Presidency also expressed no interest in commenting further for the time being, but planned to "make a full representation on the matter to the court when the trial opens."
Other past leaders are so unlucky.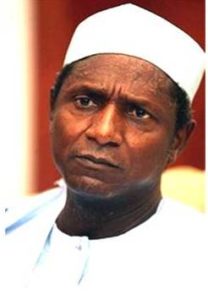 YarAdua is only and first president to ever declare asset publicly
"Umaru Musa Yar'Adua (16 August 1951 – 5 May 2010) was the President of Nigeria and the 13th Head of State. He served as governor of Katsina State in northern Nigeria from 29 May 1999 to 28 May 2007. He was declared the winner of the controversial Nigerian presidential election held on 21 April 2007, and was sworn in on 29 May 2007. He was a member of the ruling People's Democratic Party (PDP). In 2009, Yar'Adua left for Saudi Arabia to receive treatment for pericarditis. He returned to Nigeria in 2010, where he died on 5 May.
(http://en.wikipedia.org/wiki/Umaru_Musa_Yar'Adua)
In the presidential election, held on 21 April 2007, Yar'Adua won with 70% of the vote (24.6 million votes) according to official results released on 23 April. The election was highly controversial. Strongly criticized by observers, as well as the two primary opposition candidates, Muhammadu Buhari of the All Nigeria Peoples Party (ANPP) and Atiku Abubakar of the Action Congress (AC), its results were largely rejected as having been rigged in Yar'Adua's favor.
After the election, Yar'Adua proposed a government of national unity. In late June 2007, two opposition parties, the ANPP and the Progressive Peoples Alliance (PPA), agreed to join Yar'Adua's government.
"On 28 June 2007, Yar'Adua publicly revealed his declaration of assets from May (becoming the first Nigerian Leader to do so), according to which he had ₦856,452,892 (US$5.8 million) in assets, ₦19 million ($0.1 million) of which belonged to his wife. He also had ₦88,793,269.77 ($0.5 million) in liabilities. This disclosure, which fulfilled a pre-election promise he made, was intended to set an example for other Nigerian politicians and discourage corruption."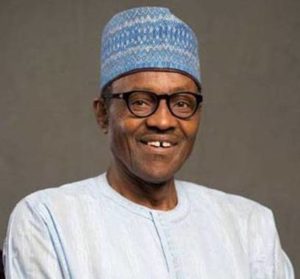 Buhari  and the 53 suitcases saga
Buhari got his own share of criticisms but not so damning as Jontahan's…(http://en.wikipedia.org/wiki/Muhammadu_Buhari)
"Muhammadu Buhari (born 17 December 1942) is a Nigerian politician and a retired Major General in the Nigerian Army who ruled Nigeria from 31 December 1983 to 27 August 1985, after taking power in a military coup d'état. The term Buharism is ascribed to the Buhari military government. He also ran unsuccessfully for the office of President in the 2003, 2007 and 2011 elections. In December 2014, he emerged as the Presidential Candidate of the All Progressives Congress, for the 2015 elections. A native of Daura in Katsina State, Buhari is of the Fulani ethnic background, and his faith is Sunni Islam.
"53 suitcases saga
"Buhari's administration was embroiled in a scandal concerning the fate of 53 suitcases, allegedly containing $700 million,[25] owned by the Emir of Gwandu that were cleared through customs without inspection on his return flight from Saudi Arabia.
"Human Rights"
"According to Decree Number 2 of 1984, the state security and the chief of staff were given the power to detain, without charges, individuals deemed to be a security risk to the state for up to three months. Strikes and popular demonstrations were banned and Nigeria's secret police service, the National Security Organization (NSO) was entrusted with unprecedented powers. The NSO played a wide role in the cracking down of public dissent by intimidating, harassing and jailing individuals who broke the interdiction on strikes. By October 1984, about 200,000 civil servants were retrenched.
"Critics of the regime were also thrown in jail, as was the case of Nigeria's most popular artist and one time presidential contender, afro-beat singer Fela Kuti."
Ọbasanjọ and the Third Term controversy
Former president Oluṣẹgun Ọbasanjọ (http://en.wikipedia.org/wiki/Olusegun_Obasanjo) only got condemned for his role in trying to alter the constitution to grant him a third term.
Wikipedia profiles the Third term agenda thus:
"Obasanjo was embroiled in controversy regarding his "Third Term Agenda," a plan to modify the constitution so he could serve a third, four-year term as President. This led to a political media uproar in Nigeria and the bill was not ratified by the National Assembly. Consequently, President Obasanjo stepped down after the April 2007 general election. In an exclusive interview granted to Channels Television, Obasanjo denied involvement in what has been defined as "Third Term Agenda." He said that it was the National Assembly (Nigeria) that included tenure elongation amongst the other clauses of the Constitution of Nigeria that were to be amended. "I never toyed with the idea of a third term," Obasanjo said.
"He has been condemned by some major political players during the Third Term Agenda saga. Senator Ken Nnamani, former President of the Nigerian Senate disagreed with. Nnamani claimed Obasanjo informed him about the agenda shortly after he became President of the Nigerian Senate. "Immediately, I became Senate President, he told me of his intentions and told me how he wanted to achieve it. I initially did not take him seriously until the events began to unfold," Nnamani told Punch Newspaper in a report. He also insinuated that Eight Billion Naira was spent to bribe legislators to support the agenda. "How can someone talk like this that he didn't know about it, yet money, both in local and foreign currencies, exchanged hands," he asked.
"Femi Gbajabiamila corroborated Nnamani's account but put the figure differently, "The money totalled over N10bn. How could N10bn be taken out of the national treasury for a project when you were the sitting President, yet that project was not your idea? Where did the money come from?" In the following quotes, Nnamani said President George W. Bush warned Obasanjo to desist from his plan to contest presidential election for the third term: "If you want to be convinced that the man is only telling a lie, pick up a copy of the book written by Condoleza Rice, the former Secretary to the Government of the United States of America. It is actually an autobiography by Rice. On page 628 or page 638, she discussed about Obasanjo's meeting with Bush, how he told the former American President that he wanted to see how he could amend the Constitution so that he could go for a third term. To his surprise, Bush told him not to try it. Bush told him to be patriotic and leave by May 29, 2007."