Now that mobile number portability is here….
Will Nigerians port?
MARTIN EKPEKE and MOSHOOD ABUBAKAR consider the dynamics of the market and where porting may likely head in Nigeria's tempestuous market of 115 million users where poor quality of service is rife.
Are you about to port your number in Nigeria? Porting is here and a definite game changer in the fiery market of 115 million mobile phone subscribers where quality of service has carried a persistent complaint. Now, the regulator has officially flagged off mobile number portability (MNP) in what may set a new direction for customers' loyalty and retention. Now, it is not all about signing on new subscribers, the battle is expected to shift to retaining subscribers.
There are four GSM operators in Nigeria. MTN and Glo are the dominant operators and control nearly 65% of the market between them. MTN has a 44% lead stake while Glo maintains a 21% control. Airtel and Etisalat lap up the remaining 35%. MNP could alter the share configuration in a way that could either favour the major or minor operators.
Number portability has become a worldwide phenomenon. It is a ready tool with which telecom regulators are able to extend telecom services to the subscribers and up competition to curtail individual or group monopoly. The conventional wisdom is that introducing "MNP benefits consumers, as it makes the market for mobile telecommunications services more competitive."
It all started in Singapore
Singapore became the first country in the world in 1997 to introduce number portability to promote competition in the heavily monopolized wireline telecommunications industry. In most countries where number portability first started, incumbents with large existing subscribers resisted it on the grounds that the service incurs considerable overhead, while others argued that it prevents vendor lock-in and allows them to compete fairly on price and service. As a result of this conflict of interest, number portability is usually mandated for all operators by each country telecommunications regulatory authorities.
ADVERTISEMENT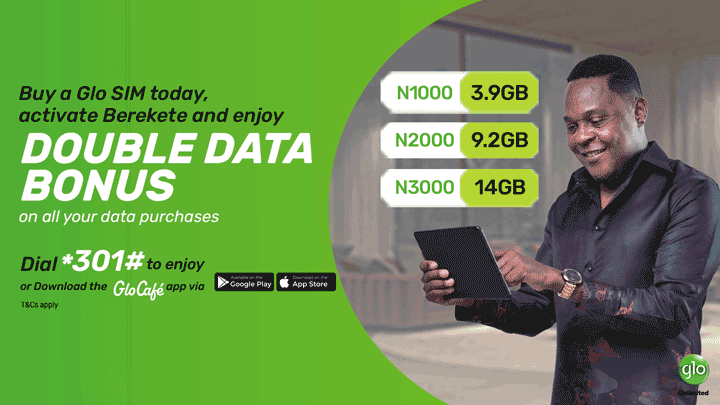 More than 60 countries have already implemented mobile number portability (MNP) since Singapore kicked off the service. In Africa, has taking foot in Kenya, South Africa and Ghana. Outside the continent this year, Qatar launched MNP on the 31st January and Nigeria followed suit 22nd of April 2013. Tanzania, Paraguay, Bangladesh, Costa Rica and Afghanistan are to launch later this year. Many other countries are at the verge of launching MNP in what would eventually make it a global norm in the telecom mobile service sector. It is expected that more than 100 countries would have launched MNP by beginning of 2015 far from the 48 countries that had launched as at 2008.
Market beefing up to MNP – Porting means poaching
Just weeks after its commencement in Nigeria, telcos are beefing up on network upgrades with MTN inking a $3 billion (about 480 billion) upgrade deal while Glo is expanding its network nodes with a $750 million (about N110 billion) deal with Huawei and another $500 million (about N750 billion) deal with ZTE. The plan is to rev up the network, make it more attractive to sustain existing subscribers' loyalty and attract new customers from competing networks. Porting will mean poaching. The porting regime brings a frightening likelihood of a dominant operator losing a huge number of its existing subscribers that could impact negatively on its revenue with a multiplier effect across its diverse areas of operations. For instance, a 10% to 15% migration on subscription level on the MTN network would translate to about 4.5 million to 7.2 million losses in subscriptions which could conversely mean massive subscription gains for competing non-dominant networks. It is a frightening scenario no CEO or COO of any of the network would be able to survive: porting may mean instant sack.
Consumers ultimately are the chief beneficiaries of MNP. They have better control of their phone number as their own unique identity. They have a choice of deciding which network to use without fear of losing their unique mobile phone identifiers. For operators, the pressure is higher to keep the network open and able to deliver good services to subscribers that can make choice easily and readily.
Commission looking to success of MNP
In her welcome address at the flag off of the scheme in Lagos, Director, Legal & Regulatory Services at Nigeria Nigerian Communications Commission (NCC) and the Chairman of the MNP Implementation Committee, Mrs. Josephine Amuwa attributes the delay of the take off to extensive consultations with stakeholders, issuance of licence to operators and the rigorous selective process of appointing Interconnect Clearinghouse Limited and its partners, Telcordia Inc. and Saab Grintek as administrator for the MNP Clearinghouse.
"The Commission ensured that at every point, in line with our ethos of participatory regulations that comments and idea from stakeholders were objectively considered and where necessary included to enrich the porting process. Some of the notable components of the process include the fact that it is simple, short and free of charge", she said.
"The introduction of number porting brings freedom to subscribers as they will now move from one network to another without losing their numbers. Certainly, it is a game-changer. The GSM technology has changed lives in Nigeria since its introduction in 2001. It has created thousands of jobs. It has made life and communication easier. It has enhanced business operations. Nigerians have also embraced it with open arms," added Amuwa.
Market still pulsating with high growth
Today, according to the NCC latest figures, at the end of January 2013, Nigeria had 154 million connected lines, out of which 114 million were active. The new figure has helped Nigeria's tele-density to rise from the 80.85 per cent it stood as at December 2012 to 81.78 per cent as at the end of January 2013. What this implies is that between December 2012 and January 2013, (one month), 1.3 million phone lines were added to the subscriber base of phone users in Nigeria.
Now that mobile number portability is here, all telecom stakeholders have affirmed that the industry will begin to experience another dimension of services both in prices and quality. At the gathering that had members of the country's National Assembly, top management staff of the NCC, top telecom executives from the Nigerian telecom arena and huge a number of subscribers, the Executive Vice-Chairman of the NCC, Dr. Eugene Juwah, pointed out mobile number portability presents huge potential for growth and investment for Nigeria, Africa's largest mobile market. He also assured that the regulator has developed regulatory mechanism for the scheme.
According to Chief Executive Officer, Airtel Nigeria, Mr. Segun Ogunsanya, "MNP is an opportunity for everybody in this room to move to the best friend's network while retaining their numbers. MNP is a call for service providers to put their house in order." For the Chief Executive Officer, MTN Nigeria, Mr. Brett Goschen, it's a new business dynamics that would enhance MTN's subscribers' base. He said: "We look forward to this new collaboration and look forward to welcoming new subscribers." Ndidi Okpalauba, representing CEO of Etisalat said: "It will be a success in Nigeria. Etisalat Nigeria is committed to making it a model around the world."  For Mr. Olayinka Olayiwola representing Globacom: "MNP presents a lot of potential for consumers. Nigerians today have the freedom to choose their network."
CAUTION! Porting failed in Kenya
The ability to port numbers in Nigeria despite the excitement and huge expectations may not necessarily hit home. Customers perception of the networks as all notoriously inefficient and not so different from one another; and the uncanny desire to stick to the 'devil you know' may just dampen the spirit to port. Also, the huge numbers of dual and even triple SIM phone sets heavily in use among a larger number of Nigerians only mean that porting has long been here by other means.
As one report [The East African] notes: "Number portability has been a failure all over the world, including Kenya where the uptake has not changed the market dynamics and landscape…. Communications Commission of Kenya launched the number portability service in April [2011] and by June, 36,224 ports had been done. Between July and September 2011, a total of 1,929 ports were done while 2,407 were done between October and December [2012]. Between January and March [2013] 6,646 ports were done. This is in contrast to Ghana where in the 12 months to mid-July this year, a total of 370,107 ports had been done after the service was launched in mid-July last year, according to the National Communications Authority of Ghana.
The NCC appears to have addressed the hitches that undermined porting success in Kenya. With the largest mobile market on the continent and a regulator globally held in high esteem, porting in Nigeria is unlikely to experience the Kenyan nightmare.
Interconnect ClearingHouse Limited, the company handling the responsibility of managing the porting process has assured Nigerian subscribers that as time goes on people will be able to move back and front without the expected early morning hitches. But there are envisaged challenges, one of such will is the stressful process of porting which may result in subscribers queuing up in their recipient's offices and operators frustrating the process of porting in an effort to keep subscribers. This may result in the process taking longer than the required 48 hours. Both the regulator and the Interconnect ClearingHouse Limited have assured of ensuring proactive responses to ensure porting works as envisaged.
Why subscribers may not port
While the influx of cheap dual SIM phones in the Nigeria may undermine the success of number portability, porting might become a much attractive option to moving around with large number of handsets – the reactionary aftermath to a history of poor services in the telecom market.
Right now, mobile network operators (MNOs) seem to be at par in their quality of service, customers might also ran out of options and find the service not necessary since the critical issues negating poor service network is still rife among all networks faced with lack of adequate infrastructure, terrorism, flooding and multiple taxations and levies.
Why mobile number switch in Kenya is on its deathbed Analyst ESMOND SHAHONYA first wrote this piece for Kenya's leading national daily: The Nation. He can be reached via [email protected]
It was billed as a revolutionary technology on the dynamic Kenyan mobile scene. But it is now a sad tale of a technology that has flopped. Mobile number portability has existed virtually on the mobile scene for almost two years. Unfortunately, the service has continued to lose appeal for millions of mobile subscribers, according to Communications Commission of Kenya (CCK) statistics. Between July and September last year, there were only 217 in-ports against a subscriber base of 30.4 million.
The failure of the service is depicted in overall adoption since inception. Industry reports show that there were 678 in-ports between April and June last year. The highest figure was 36,224 after which a substantial number of subscribers shunned the service in subsequent months. The low up-take of mobile number portability could be attributed to the reduced tariff differentials among companies, long porting duration, and club effect, as noted by CCK in a recent operator returns report. The regulator notes the impact of mobile money transfer and consumer preferences.
In Kenya, the hurdles for mobile number portability are real. First, consumers find the service unappealing, costly, and not trendy. Rather than hop from one provider to another through mobile number portability, subscribers prefer dual SIM handsets, or sporting multiple SIM cards in their wallets, or simply possessing two handsets. Obtaining an extra SIM card belonging to the four major firms in the Kenyan market is as little as Sh50. This is seen as cheaper by consumers compared to the cost of using porting services. Among the thorny issues in an earlier agreement signed by the operators and CCK was to cut the porting charges to Sh173 from Sh200.
Kenya joined several countries in the world when number portability was unveiled in 2011. African countries that have the service include Egypt and South Africa. Globally, Kenya is among the 63 countries in which number portability is available for mobile subscribers. In countries where the technology is successful, the time of porting is minimal.
While it might take seven days to port a number in India, the time taken in Australia is approximately three minutes. Some countries in the West are striving to attain the near-instant subscriber mobile number switch. In New Zealand, porting is done in seconds while in Kenya, the standard time of porting a number is two days, thus making many subscribers shun it.
For Porting Access Ltd, the company that is providing the service, it is beyond doubt that fortunes are bleak. Given the huge number of mobile users in Kenya, the firm would have made a killing if trends in the market favoured the technology. However, it is beyond doubt that the company went against the grain after reeling from its teething problems and failing to sell the service to Kenyans.
'The huge numbers of dual and even triple SIM phone sets heavily in use among a larger number of Nigerians only mean that porting has long been here by other means.'