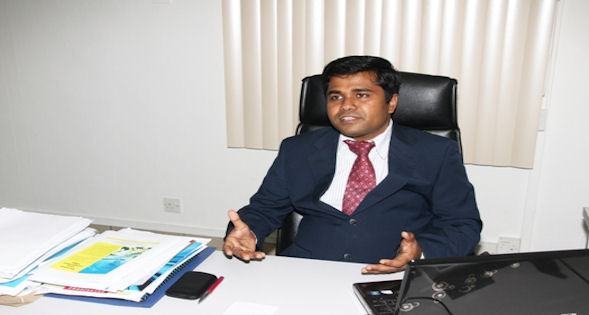 IT Edge News.Com MARTIN EKPEKE spoke with Chief Marketing Officer of Cyberspace Network Limited Anant Sabat on the company's new market plans and why it has the ace in Nigeria's burgeoning Internet and data market.
Can you tell us about Cyberspace Network?
Cyberspace Network Limited is an IT infrastructure company that designs, builds, manages, and optimizes customized networks and software solutions which are strategically tailored to meet an organization's goals and requirements.
Cyberspace offers proven network and software solutions and multi-vendor integration expertise to help our customers and partners increase their competitive edge. From assessment and planning to network support, we do not simply provide our clients with "off-the shelve" services; rather, we deliver customized solutions to meet specific business needs. Our experience across a wide spectrum of businesses and our key alliances with globally recognized network service providers help us to provide an balanced perspective on the latest technical advances and their performance in a variety of environments.
Over the last 15 years, Cyberspace has built up significant interests in the ICT sector ranging from wireless, network and software services to Eduportal for educational organisation. Cyberspace was formed in Nigeria in 1995 to pursue opportunities in the Dial up Internet connectivity in the market, with a particular focus on corporate market.
Which of your product is mostly targeted to the Nigeria market especially the small and medium enterprises in Nigeria?
ADVERTISEMENT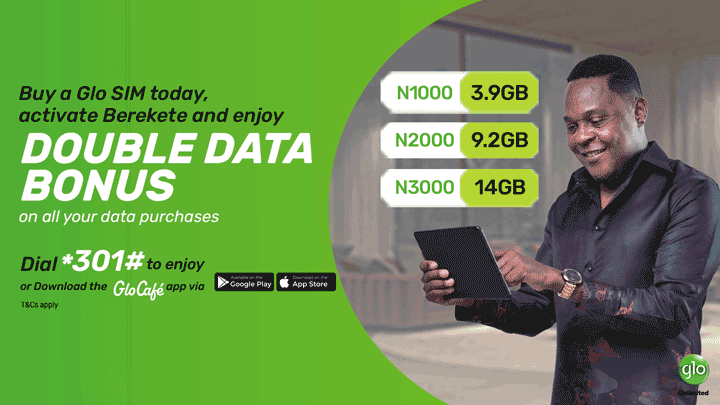 There are different kinds of Network and software solutions that we offer to meet the need of our client depending on their business requirement; our network solutions includes: Network Solutions: CYBERMAX: WIMAX solution in Lagos to offer internet and data connectivity, CYBERSAT: VSAT solution to customers across the country, NETSECURE-Network Security Solution, IPTConnect:IP Telephony-A product from Cisco Inc., Connectpay-ATM Solution, CYBERNET-Internet Services, CableNet-Structured Cabling System Solutions, Internet High Availability(IHA)-Guaranteed uptime, Co-location Services- Privately own a server at our remote, secure data facility etc. While our Software Solutions includes School Suite Solutions, Enterprise Resource Planning(ERP), Portals development, Customer Relationship Management (CRM), BREW Applications, Data Warehousing/Business Intelligence Systems, Hosting and email services, ePayment Solutions, CDMA-POS
Applications, VAS (Value Added Services)
What is Cyberspace strong point and who are your clients? Also how affordable are your prices?
Our strong point is our technical competency, excellent customer service and professional skills. We have major alliance with leading vendors in the world including Microsoft, Cisco, Aviat, Ceragon, New Skies Satellites, Skyvision etc. We are also Cisco Certified Silver partner and Microsoft Dynamics partner.
Our clients cut across government agencies, private enterprises and top educational institutions which includes Major banks and finance institutions like Central Bank of Nigeria (CBN), Zenith bank, First Bank, Union Bank, Access Bank, Unity bank, Accion Microfinance bank; they are all in our network. Other major clients are Visafone Communications, Coca Cola, Federal Inland Revenue Service ( FIRS), Tansian university, Crowford university, Kogi State Polytechnic and many more…
We offer the best technologies and solution to our customer at best affordable prices. Because of our excellent vendor relationship, negotiation skill and large buying capacity our input cost are better and it helps us to pass the same to the customer for the best value for their money.
What makes Cyberspace better than other companies that provide same services that you provide, why should I use Cyberspace solutions?
I will say first of all we provide excellent customer service for our solutions to all our clients through our highly
skilled and professionals who are certified as CCIE, CCVP, CCSP, MCSE etc. Our competency and achievements talks about the quality and standards and also we are an ISO certified organisation. We work very closely with our customer to identify their challenges by organising customer forums time to time and by visiting regularly to their work places. We are transparent at our work and service which helps the customer to get the best value for money.
With the above explanations, what can you say has been the company achievement and accomplishment, are there any challenges?
We are an ISO 9001: 2008 company and has long list of awards from renowned awarding bodies in Nigeria and abroad for our achievements. Our award includes Best Network Solution Company of the year, West Africa's Best Interest service company of the year, Broadband company of the year, Best ISP of the year, First partner for the deployment of Microsoft Dynamics (CRM) in Nigeria and many more…
Attracting best talent, reducing operation cost are major challenges in Nigeria. However situation is changing as we are mastering those tricks and brings required changes to overcome those challenges.
Will Cyberspace Network be adding any product to its shelve any moment from now?
We have major plans to extend our fibre network in the country; we are putting more 70 base stations in Lagos. We recently launched Unified Threat Management solutions (Cyberoam) which help the customer to take care of multiple need including Anti Virus, Anti SPAM, Content filtering, Bandwidth management, Firewall etc. We are also offering unified communication including video conferencing solutions.
What are the mission and vision of Cyberspace?
Our Mission is to provide excellent value-added ICT services by investing in the best people and technology, to deliver exceptional customer service and our vision is to be the trail blazer in the delivery of efficient service, technology, in customer base, marketing infrastructure and revenue and thus be the network provider of choice in the country..