Samsung Electronics Co, Ltd., manufacturer of digital media and digital convergence technologies, has won recognition from the GSM Association for the second year running in both the category of Device Manufacturer of the Year and Best Smartphone in the Global Mobile Awards, that were held at Mobile World Congress held in Barcelona. The technology device maker was acclaimed by judges as the Device Manufacturer of the Year, after achieving number one status in the total mobile phone market as well as in the smartphone market last year, the award recognised Samsung's continued innovation and industry leading device portfolio.
The Samsung GALAXY S III was also named "Best Smartphone" in recognition of the device's powerful performance and overwhelming response from consumers. GALAXY S III, Samsung's flagship smartphone, achieved worldwide sales of over 40 million units so far, making it the fastest selling device in Samsung history and the world's leading smartphone. The GALAXY S III combined natural interaction with easy and instant sharing to deliver a world beating smartphone experience with uncompromised performance. It was the successor to the hugely successful GALAXY S II which was recognised as Best Smartphone by the GSM Association in 2012.
Named by judges as "Best Mobile Enabled Consumer Electronics Device", the GALAXY Camera is the first Connected Camera, combining the photographic excellence of a quality compact camera with the connectivity and adaptability that comes with 3G/4G + Wi-Fi connectivity and the Android 4.1 (Jelly Bean) operating system. GALAXY Camera answers the demand from consumers who want to be able to edit and share their images instantly without having to compromise on quality. The GALAXY Camera makes those images easy to shoot, enjoy, edit and share wherever the user is. According to JK Shin, Head of IT and Mobile Communications Division, Samsung Electronics
"2012 was a defining year for Samsung that saw us set new records in the mobile industry. The judges have recognised Samsung's innovation across multiple categories. At Samsung, we are committed to changing the way customers around the world experience mobile technology, in all categories and markets."
Schneider Electric holds first Discovery Day event in Lagos
Schneider Electric, the global specialist in energy management showcased the company's complete energy management solutions and services to electrical and IT consultants and contractors at an experiential event tagged 'Schneider Electric Discovery Day' in Lagos.
The two-day event involved technical presentations and live demonstrations of products and equipments on display that practically explained Schneider Electric's leadership position in Utilities & Infrastructure, Industries & Machines Manufacturers, Non-residential Buildings, Data Centers & Networks and Residential. Buildings. Topical issues discussed included efficient solutions for a smart grid, solar power generation, power management in Data-centers, Building Management Systems and solutions as well as cutting edge tools and software. In his presentation, Mr Bankole Williams, Business Development Manager of Schneider Electric stated that the only approach to resolving the energy dilemma is to talk about energy management.
"You must be able to measure your energy and understand how it's being spent before you can manage it. The ultimate goal is to save energy while reducing your energy costs," he said.
ADVERTISEMENT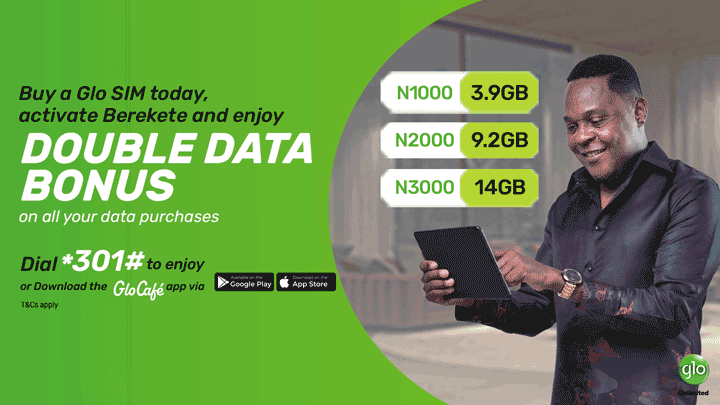 Also speaking at the event, Mrs Anne Ezeh, communications manager of the company revealed that Schneider Electric is introducing the series of Discovery Day events in other locations in the forthcoming months.
Dimension Data present its cloud services to Nigerians
Dimension Data, a specialist IT services and solution provider that helps clients plan, build, support and manage IT infrastructures has announced its global Managed Cloud Platform (MCP) to serve the needs of both public and private enterprise, as well as service providers is now available in Nigeria.
The cloud offering will enable clients to accelerate their adoption of cloud computing and lower ICT infrastructure management expenses. Cloud technology presents a new consumption model for ICT solutions and services wrapped in a predictable, monthly commercial model, which allows its adopters to reduce cost as cloud reduces the total cost of ownership of managing infrastructure and applications.
"The availability of cloud computing in Nigeria makes it easier for organisations to harness the cost and agility benefits of Cloud as it provides high access to secure, enterprise-class public, private, hybrid and hosted private cloud services. "While the benefits of cloud computing are very compelling, the complexity of planning and managing cloud infrastructure is significant. Cloud providers need to address client concerns about security, compliance, integration, performance, capital expense requirements as well as deployment and operational risks to allow clients accelerate their Cloud journey,"
said General Manager: Enterprise Solutions, Dimension Data Nigeria, Jide Agbaje.
Dimension Data offers public and private cloud Compute-as-a-Service(CaaS) solutions that provide self-service, on-demand, cloud-based compute, storage and networking resources which are fully managed using a web-based or REST-based Application Prrogramming Interface (API). The company's public cloud services are available immediately and dedicated private cloud services can be deployed in a matter of weeks allowing clients to enjoy the benefits of a fully automated Cloud architecture without the risks or excessive time associated with building the architectures themselves.
Microsoft empowers developers for improved productivity
Using its latest products and services, Microsoft Nigeria recently organised a one-day technology workshop targeted at empowering developers to better position them within the industry. The workshop was also aimed at improving profitability of the developers in their chosen field and to sharpen their skills. The biggest technology workshop which drew a large attendance of the Nigerian developers' community is part of the Microsoft 4Afrika Initiative geared towards empowering individuals' innovation for global competitiveness and to educate the developers on how to position their software.
According to Shina Oyetoso, Developer Platform Evangelism Lead at Microsoft, who explained the rationale for the workshop, "The Developers Workshop was an offshoot of the Microsoft 4Afrika Initiative launched on February 5th aimed at sowing seeds of growth and investment on the African continent."
Also, Emmanuel Onyeje, Country Manager Microsoft Anglophone West Africa, in his address at the Workshop, charged the developers to create more user-friendly and innovative Apps that will help to enhance users' experience. He encouraged them to come up with consumable content that people can easily buy into. Onyeje advised that "Access" one of the pillars of the 4Afrika Initiative was needed to drive content consumption through devices.
The Microsoft Country Manager said the Corporation was focusing on giving people skills for them to employ people or to be employed. He disclosed that the Company was partnering with the Federal Government of Nigeria to launch an Innovation Centre in the country and to set-up an App Factory that will provide Windows apps by Nigerians for Nigerians, and also provide them skills for employability.
Donald Oyeleye, an app developer at Infoware Limited, developers of the Infoware Finance App spoke on apps for the financial industry. He explained that the essence of developing apps is to help users solve specific problems in order to enhance their productivity.