Simon Abraham, CEO of Netpage, one of The Gambia's leading technology solutions providers shares with SEGUN ORUAME, IT Edge News, perspectives of where the sector is headed in the country of 1.5 million people
How would you describe the growth of ICT in Gambia in terms of development for the people in the last five years?
Nothing much has changed here other than the introduction of 3G into the market by different operators. In terms of
infrastructure, everything has remained much more the same. But in 2012, of course there is going to be a massive change
because of the ACE cable coming in, there will be enough bandwidth to satisfy everyone's hunger, so it is up to the
operators to work on their distribution network because if there is bandwidth and the distribution is not good enough, it
will not be useful.
How does Netpage fit into all this?
We are one of the key players in the ACE project. We are one of the shareholders and we are going to have a lot of capacity
in itself. Netpage is going to embark on a massive project to run its network within the next 68 weeks. We are anticipating
the coming of the ACE project in terms on its impact to have ready and affordable bandwidth so we will have our entire
infrastructure ready. We are going to go live before the end of 2011.
More bandwidth could mean a change in the way you do your business, what is likely going to happen?
It will not change the ways we do business. It will change the country in general. At the moment people are used to slow
Internet with high cost and hopping from one ISP to the other for the best services. So what is going to happen in the
industry now is not to going to be about bandwidth but about quality of services, content. The content market in Gambia is
still getting mature, but overall it is not going to be anymore how much bandwidth I can give you but about the quality of
the bandwidth I am giving you, how good the service comes.
Somebody just said the coming of bandwidth might be the end of public ownership and control of international gateway ….
The public ownership, Gamtel especially still has a big role to play in the country in terms of distribution as well as
infrastructure. Don't forget the phone lines especially the landlines are managed by them; there is possibility of Gamtel
still having the full ownership of the voice segment. The only difference for the public sector is when the ACE cable is in
service, Gamtel is going to tighten its belt. The public sector is going to have its presence fully in the market; it will
always be part of the market. And don't forget that Gamtel has the largest share of the ACE consortium in Gambia, so they
are a force to reckon with in the voice market as well as the infrastructure market. There is going to be a healthy
competition but they are not going anywhere if they don't sit up.
When you look at countries like Senegal, Ghana, Nigeria; Gambia is relatively a small country, does it impact on your
profitability?
Of course it does, it affects everyone but the type of business where you make money today is the type of business where
you grow with the country. Today, we have 10,000 Internet users; the teenagers, people and the youngsters in general are
growing so there us an increasing demand for telecom services. So all companies in the market presently are actually
growing with the country, unlike in other countries when you go in there and find the population, but for smaller
countries, it is all about growth because you don't expect to make billions just like that. We have our fears but if you
hang around long enough, you will definitely make money; we have been in this business for almost 13 years. When we started
the Internet business, it was extremely small but we have seen a growth of almost 100-200% per annum which is incredible
and that growth is going to continue not only in terms of revenue but in terms of subscribership, and in terms of the
entire sector.
In many countries, some private sector operators think the regulator is not proactive enough in term of response to
technological trends and all that. As an operator here, will you say the same thing?
No, I have to be with government in this particular instance. We in Gambia here have got the ministry and the regulator and
we have not face any hurdle so far in getting support from them. There has been a very transparent level playing field. Any
complain through the regulator has been completely answered and ironed out. The regulator has played in fact a very balance
role especially in the ICT sector. There was a time when the private ICT sector had issues with the public ICT sector, the
regulator played an amazing role and ruled in favour of the private ICT sector. You hardly see that in Africa but
interestingly it happened in The Gambia, so I have to say they are doing what they are supposed to do, they are doing their
work well and that is evidently helping the industry to grow.
They say the future of the industry is convergence, now that you have a cable that can help to bring the kind of bandwidth to drive convergence, from Netpage's perspective, what are you seeing will converge in Gambia?
That is a beautiful question. I can't really see convergence before 2013. In Gambia, they have been reluctant in that
direction because of bandwidth and now that it has arrived, investment is taking place and then there will be convergence.
So the way I see it is bandwidth, infrastructure and the universal services; from then on they will start considering
convergence into video, audio, voice etc. The other thing today that technology has given a lot of hype is that you can do
this, you can do that; the reality is that it is all talk. You can bring any GSM operator or technology provider and they
will tell you I can do this but they will never put their money where their mouth is because it is not true especially in
the area of wire technology and this is going to go back to the public sector like Gamtel where they have copper/fiber
infrastructure in place where they can actually provide convergence without any hurdle, whereas the wireless/private sector
don't have its own infrastructure, they rely solely on wireless and wireless technology has its limitation in many ways. So
unless there is a national fiber infrastructure where people can tap in, convergence will face a big hurdle, so convergence
definitely is a premature concept at least in The Gambia for now.
ADVERTISEMENT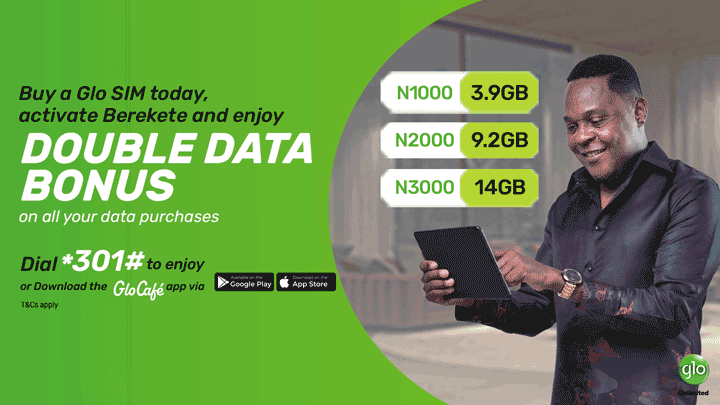 Essentially, the problems operators face in Africa after finance is human capacity, how will you manage to get the human
capacity to drive the kind of growth you have all envisaged?
That is the biggest problem in Africa, not only in West Africa or The Gambia, it is a problem everywhere. Sometimes you
just have to balance it out with a hybrid of human resources of both foreign and local staff. If you go to Senegal, you
will realize it is the other way round; there is a much higher output of professional and capable staff. But here in
Gambia, we have problems when it comes to getting ICT professionals most especially, what we do as is in many other African
countries is breed secretaries. We don't have professional and able technical staff not because of the educational standard
but because of the educational institution, the courses they are providing are not current or they are not in tune with
what the industry really wants. You come across somebody with a CNA or CCNA, as soon as you put them to work, the first
question you ask them they cannot provide answer because there are no high levels practical skills there, they are
extremely low on practical and maybe high on theories. So in order to grow your ICT company, you need to have hybrid of
staff in The Gambia, both foreign as well as local and they need to teach others basically almost everything. There is no
ICT company or a serious company in The Gambia that doesn't have foreign staff, it is not because they want to but you
don't have a choice. And I need to expand my business, I need to get more foreign staff because the ICT educational
standard here is extremely low, all they is just churn out Microsoft Word and some other low packages for students. I am
sorry but it is the fact and that is reality.
'There is no serious ICT company in The Gambia that doesn't have foreign staff, it is not because they want to but you
don't have a choice.'