Mallam Ibrahim Mori Baba, Postmaster General of Nigeria spoke with SEGUN ORUAME, IT Edge News, in Abuja, on postal operations in Africa's most populous country of over 160 million people and how the publicly funded organisation is re-modeling its business operations to play in a converged market.
Many people will want to ask: in this age and with all the options available through technology, is NIPOST value not shrinking?
It depends on the perspective you are looking at it from. If you are looking at from the perspective of the impact of the Internet on the postal services as it affects personal letters and all that; yes, that is true. But this is not only peculiar to Nigeria as a society; it is peculiar to all the postal services in the world. As is other sectors, IT has impacted tremendously on postal services but you have to appreciate that the post office is actually not resting solely on IT as a business enterprise. There are traditional postal services that IT has not and cannot erase but rather has helped to improve. Actually the movement of physical things; heavy parcels, financial instruments, financial letters, business letters are on the increase; packets, packing and cargoes are also on the increase. With the help of IT, these items can be tracked while in transit. So the value has not really reduced. It is perception that has changed and the failure to realize that NIPOST has an organization is also changing.
Some will say competitors like DHL have IT facilities to track parcels from the point of submission to the point of arrival, does NIPOST have such?
Yes we have that; we can track any item, letters and parcels that are given to us. Our only challenge is sometimes the network could be down. But it is not always so and we are looking for ways to make sure the server is on always.
Will you say NIPOST has fully integrated ICT in its processes?
No, we are not fully integrated. But we have already commenced the process of making sure that our 1,065 outlet are fully IT compliant. They say the journey of a thousand miles start with a step, so we have started with few locations, and for those locations, it is fully functional.
Today, the issue in the marketplace is efficiency, speed and capacity. For customers to rely on you, these three factors are an essential. Critics will say when you compare NIPOST service to those of private sector competitors; it will be like comparing the moribund NITEL to MTN or Glo. NIPOST is a publicly funded company with all those challenges of being a publicly funded company in Nigeria. Should customers reckon with NIPOST?
That again is a perception thing. A lot is happening within NIPOST that is strengthening its capacity to perform and meet every challenge. NIPOST is a publicly funded company that you can reckon with. It is true that when you are talking of DHL or UPS, they have international standards, well funded and state of the art in terms of IT, so therefore they don't have much problems. But when it comes to the last miles that is where we have an edge over them. Quite alright, we may not have the IT in place in all our post office but we have the network and a wider presence that out-weighs the so called 'heavy competitors.' They can match us in terms of speed. But they cannot match us in terms of field coverage or point of presence from point A to point B. We are in virtually all parts of the country; in all major cities and the remotest of all communities. The so-called competitors cannot match us when it comes to last mile. I am aware that because of these limitations, some of them, what they do is to get business from you and come through the back door and introduce these items to the post and we do the last mile delivery. It is these massive presence that we are gradually integrating IT into meaning that our capacity to deliver and meet the customers' needs is not in doubt.
You hinted that NIPOST like so many public funded ventures is underfunded. But the argument by many stakeholders is that NIPOST should be able to generate enough fund certainly for itself like those it is trying to regulate.
If you talk about underfunding, it is a relative thing. To me I don't look at funding as the major impediment for our growth. What I am actually making from that note is to guaranty NIPOST to get partnership with most of the people that can collaborate with us and then give us the things that we don't have while we also give them what they don't have. For instance, banks are looking for ways of expanding their financial services through the existing large network of NIPOST but they cannot do this because of the physical constrain to put things in place. But if a bank is convinced that they can use the post, then the government should give them that guaranty and what they do is to give us what we don't have. That is the communication aspect, the power aspect, and on our part we will now do the deployment aspect and other things to meet the demands of the banks to satisfy their customers. So, I wouldn't want to look at the situation of underfunding because virtually all government functionaries will say that they are under underfunded, the reason is that we are all chasing the budgetary kind of thing. For us, we have an advantage and the advantage is that we can collaborate with organizations so that they can now bring something on table because we have what we can bring. What we have is our network, our strategy, all these are our strengths. So, I will rather look at the government support from the point of giving guaranty and from the point of ensuring that the national infrastructure is in place and what the post office like every organization can do is to plug in. For instance, if power is there, I wouldn't have been spending a lot of money that I have been spending to acquire and maintain generators, so I will use part of that money to do other things. Even in the area of communications, today what we are paying in terms of bandwidth is high and be addressed if there is intervention in terms of having a national infrastructure in place that could crash the cost of bandwidth so that I could saved some money that can be used for other areas. That is why I am saying the funding aspect is relative as far as I am concern.
You were at the public forum on the draft ICT policy in Lagos and some of the issues raised were on the role of NIPOST as a regulator and a competitor to private sector players. Secondly, you just mentioned infrastructure issues which Nigcomsat as a national satellite communication provider can addressed and all these could be reflected within the ICT policy.
Let me quickly say that one of the concerns which is being portrayed as competition with DHL, UPS and so on. We are not in competition with DHL and the rest at all. The courier companies that are buoyant are either registered internationally, nationally, locally or whatever. We are not in competition with them; the reason is that this sector is liberalized, and for you to liberalize something it means you have asked people to come and join and for you to ask people to come and join and give similar service to your national operator, you are saying look there are other people that will also want other services not only the one that is being offered by the national operator. People are not on the same level, maybe you have one area and you can afford to patronize DHL and UPS but ordinary persons whose income is low will now go to the NIPOST which is the national operator. Like I told you, DHL and others engaged somewhere and we also have engaged elsewhere. If you take away where there are airports and so on, you cannot find DHL competing with us, their strength starts from the airport and ends at the airport; whereas that is the beginning of our strength to the rural areas. So, I am saying in essence we are not in competition with DHL and other companies and have said it in a number of time that if we are in a competition with them, we wouldn't have registered them, and we didn't register them because we wanted to drive revenue. How much are they paying? N250, 000 as renewal and 1000,000 as initial registration. What we are saying is that the system is a liberalized one. Government wants people to have options and choices; but there are some people who do not have an option because of their economic status, so therefore they use the post office. Let me come back to your other question. When the ministry was simply the Ministry of Communications, the major players in that ministry were NCC, NITEL, NIPOST and M-Tel. Today the Ministry has enlarged and has been given a new name which is Communication Technology. Now the coming of Nigcomsat, NITDA and Galaxy Backbone into the same family makes it easier for me to tell the Honorable Minister this is what I want, and the Minister will tell them that whatever NIPOST needs to meet its IT compliant needs, you have to start looking at it. So we have started talking to Nigcomsat, already Galaxy is the one giving us our existing communication bandwidth.
ADVERTISEMENT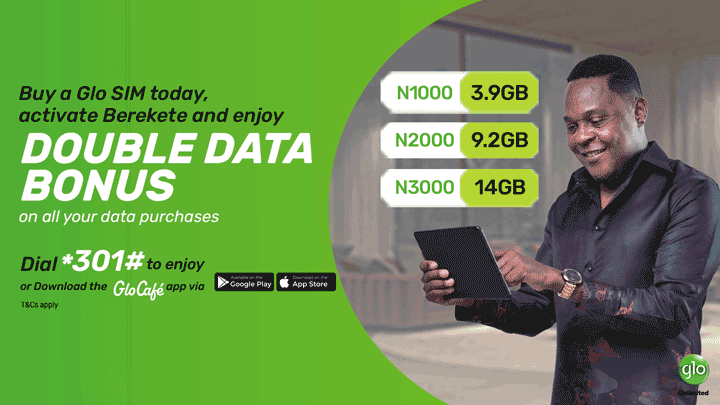 There appears to be little awareness about the post code, usually when I have any problem at all, what I do is to go to NIPOST website or Google to get the information. That is because of my level of exposure, not every Nigerian knows that. What is NIPOST doing about it?
Actually I think we have gone somewhere, just when you came in the Director of Post and Telecommunications came with his DG to discuss issues with me, and it all has to do with addressing the post code. We know that it is a very difficult thing for us to do alone, so we need to get other people involved. I will say it is true that the information in the public space, we probably need to beef it up. We already have published copies of the post code in circulation to let people know about it and even we are going to the fourth edition. But what is holding us is going to the grassroots, the street addresses. Because what we have at the moment is efficient enough just at the post office, we don't have so much that is being captured from the street addresses, but that is the level in which we want to take the post code, but a number of people who are literate that can go to our website also observed that this is the challenge that we have. But in the next edition, what we are aiming at is the street and house addresses.
As the Post Master General of NIPOST, when you look at NIPOST, what kind of NIPOST do you look forward to in the 21st century?
Thank you very much. Let me say everything is not about IT. Where the post office is making its money is actually both from the physical movement of goods and services, and the financial services. For you to be able to do that from the level of success, you need the people fully trained; you need the pedigree as a national operator of note with an extensive coverage and you need to leverage on IT. My dream is to see that the post office becomes community centres that have all these facilities, communication gadgets and so on and so forth. It should be a place where you go there and send all your information and make sure you get all your information. I think we have the capacity to do that and the government also has the willingness to do that. It doesn't take much. Once we have the support of Galaxy Backbone, Nigcomsat and we are able to bring the required computers, then people that do not have options can move to the post office and do whatever they want to do within the few hours that they have and get what they want, because they wouldn't be on a computer for a whole day. So our business thinking for the new NIPOST is not just a about processing and collection of mail items, it is also essential that customers can browse and also purchase items from the internet.
So in essence, your vision of a community centre is that IT will not erase postal services but rather it will strengthen it?
IT has always been there to strengthen the services that post offices provide rather than thinking that it will erase it. IT does not diminish the value of the post office rather it increases the task and the value of the post office. IT cannot erase the post office in any way and that is why we are talking about convergence.
We may not have the IT in place in all our post office but we have the network and a wider presence that out-weighs the so called 'heavy competitors.'
What we have is our network, our strategy, that is our strength.
Government wants people to have options and choices; but there are some people who do not have an option because of their economic status, so therefore they use the post office.