Matters eRising Blog
By SEGUN ORUAME

Perhaps, more than any other ministry, the new Ministry of Communication Technology most personified President Goodluck Jonathan's innate desire to enlist Nigeria in the Knowledge Economy. The president could add the successful launch of two additional satellites: NigeriaSat-2 and NigeriaSat-X to his rising profile as the most IT-compliant president this country has had so far – though his Facebook page, once very active before the April polls, appeared to have gone on recess.
The new ministry indicates that government is ready to broaden its economic agenda beyond crude oil and begin the process of re-engineering Nigeria's development the same way the leading countries in Asia have opted to enter the new Knowledge Economy. With massive investment in ICTs and success stories in the deployment and integration of ICT tools to their national economies, China and India have proved the point: developing countries can leapfrog their economies by focusing on ICTs.
China and India combined with a population in excess of two billion offer the biggest green market for new technologies. India is a leading force in software applications and China provides about the most powerful competition to the entire west (US and Europe) in terms of ICT output. That is why Mrs. Omobola Olubusola Johnson, the new Minister of Communication Technology has a great burden resting on her shoulder. She has been hired to create the right synergy for which Africa's biggest market of 150 million people could leapfrog her economy.
Johnson is heading a new ministry, the fruit of a long struggle by stakeholders to have a government administrative center completely dedicated to the re-configuration of Nigeria's economy and national life through concerted and sustainable ICT policy thrust. It was a struggle getting this ministry established. It would be a greater struggle still to achieve the objectives for which the ministry was established. There would be convictions to sell and doubts to dispel over the credibility of the ministry itself and its new boss whom many die-hard stakeholders consider an outsider.
Johnson accepted this much in her first interaction with the media in Lagos. "This Ministry was birthed out of years of canvassing by key stakeholders for a supervising Ministry to co-ordinate, facilitate and drive the development of the ICT sector." She has also recognized the need to take all stakeholders along as she guides government agenda on ICT. "The Ministry of Communication Technology is a new Ministry and as with all things new awareness building, information dissemination, opinion forming are critical. As such the media will play a critical role in the success of this Ministry."
The media is only a part of a whole. Johnson will have to bring to the sector an inspiring sense of leadership and committed vision that will include not exclude green ideas, original and objective thinking that would be decisive in the years ahead to gauge her tenure and ultimately, the destiny of Nigeria's ICT mission.
As she herself has itemized, her mandate include but not limited to:
ADVERTISEMENT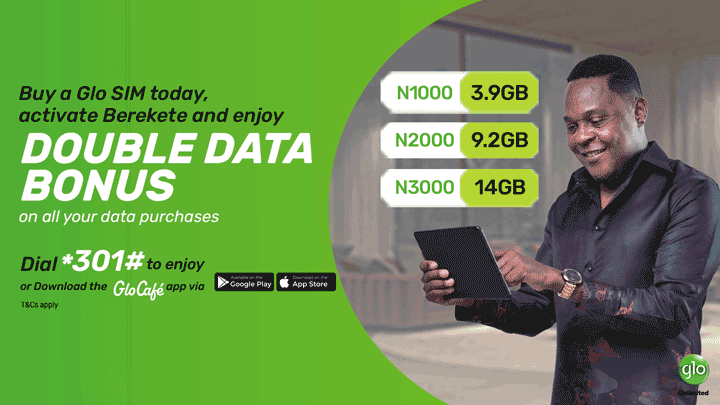 · Facilitating universal, ubiquitous and cost effective access to communications infrastructure that of course includes a national fibre optic backbone
· Promote the utilization of ICT in all spheres of life to optimize the communications infrastructure – digital content, domestic software applications, the delivery of private and public services i.e. ebusiness and egovernment
· Promote and facilitate the development of the ICT industry and in so doing Increase the contribution of the ICT industry to GDP
· Deploy information and communication technologies to drive transparency in governance and improve the quality and cost effectiveness of public service delivery.
If she can achieve half of the set mandate in the conceivable years ahead, she would have set the tone for how Africa's biggest ICT market would play in the Knowledge Economy. With over 90 million mobile phone subscribers, over 27 million Internet users or about the population of neigbouring Ghana and two other ECOWAS country combined; some army of software applications builders; and a host of other ICT entrepreneurs; Johnson faces a formidable challenge as minister on a mission.
If she succeeds above 75%, she would also have helped to increase the depth of ICT in our national economy from the current 3.5% of GDP, compared with 10% for South Africa. Despite all that noise about Nigeria's ICT revolution, ICT still plays a near insignificant role in our national economy. It is Johnson's task to increase the tally. Hers is to increase the degree at which ICT is successfully integrated to all facets of the economy. The good thing is that she is going to apply government government's policies in an industry that is yearning for quick growth.
Johnson would be engaging an industry that is already contending with the challenges of convergence; the emergence of mobile money that is collapsing the boundaries between the financial sector and the mobile telephony with internet sector; she would be addressing the challenges posed by the erasure of border lines between broadcasting and mobile telephony with web applications. The issues are as plentiful as they are contentious. She would have to apply a pragmatic policy thrust to answering so many questions including how to move Nigeria's ICT sector from being 100% import-dependent to less than 60%.
Fortunately, Johnson comes with an admirable pedigree in the private sector and a formidable credential that lends her readily to the job. Hopefully, this would help her to build a Ministry not shackled by the overload of bureaucracy and the consequence incompetency. She must not allow herself the 'mis-luxury' of the delusion that comes with occupying government's position in Nigeria. She has history to make. If she wants an inspiring guide, she has China and India to look up to. She could either end up as the minister who came like others – big space, large airs but no oxygen. Or, she could remind us that Singaapore is also a country run by humans. Therefore, she would work, think and lead. And make us have hope that Nigeria could also be a Singapore.
Under her, the new Ministry will be implementing government policies through the agencies that are now under her portfolio. They include: the Nigerian Communications Commission (NCC), Nigerian Communications Satellite NIGCOMSAT, the National Information Technology Development Agency (NITDA), Galaxy Backbone and the Nigerian Postal service (NIPOST). This new minister already has a challenge. Part of it includes the issues of duplicity. Both NIGCOMSAT Limited and Galaxy Backbone are in the connectivity and bandwidth delivery business. The Honourable Minister would have to bring her background to bear to cut down on waste and achieve a greater sense of efficiency.
It is not smooth road for Mrs. Omobola Olubusola Johnson. But she has time and prosperity on her side to work and work well. If she succeeds, she would have made her own unique mark and add to the desired success that President Goodluck Ebele Jonathan aspires for. Indeed, this Minister has only one option: To succeed.