By SEGUN ORUAME
 Stakeholders in Nigeria's ICT sector want the different regulators in the sector fused to become one.
At the one day annual IT Edge West Africa Convergence Forum that held in Lagos, the stakeholders comprising heads of professional ICT associations and trade bodies as well as CEOs of telecom companies, have asked for an end to the ambiguity of having separate regulators for telecommunications, broadcast and IT in reflection of the global trends in convergence.
President of Information Technology Association of Nigeria (ITAN) Dr Jimson Olufuye argued that government must demonstrate the willingness to follow global technology trends as they impact on the people. He said multiple regulators must be cast away to reflect the trends today.
Vice President of Association of Telecommunication Companies of Nigeria (ATCON), Mr. Adewale Jones, was more explicit. He called for a review of the different laws setting up the NCC, National Broadcasting Commission (NBC) and National Information Technology Development Agency (NITDA) to allow for a smoothening of the grey areas with a view to converging areas that has become exigent to fuse for better results to be achieved in the sector. Jones said there is too much regulatory ambiguity in the sector that needed to be addressed before the 'opportunities inherent in the convergence of the media, regulation, content and digitalisation under the frame work connectivity infrastructure' can be fully realized.
The President of the Nigeria Internet Group (NIG), Engr Lanre Ajayi, said the inability of the country's policy makers to recgonise the importance of convergence has slowed the transition into the digital age. He said government must take the lead to tap into the expansive opportunities that convergence offers. His words: "Convergence through innovation and technology is already with us but to what extent are we able to empower our people in the Africa to benefit from it? How do we ensure that the last mile is served? What strategies have we put in place to engender an innovative content industry to use the available capacities and thus create job?"
For Engr Ahmed Rufai, Chief Executive Officer of NIGCOMSAT Ltd, the emergence of an indigenously conceived satellite backbone provider which NIGCOMSAT Ltd represents opens a new vista to drive broadband at a cheaper rate. It has therefore become much more feasible to drive convergence at much faster pace. In his presentation, 'Satellite Connectivity Infrastructures and the broadband challenge: The Nigcomsat Perspectives,' Engr Rufai said the emergence of NIGCOMSAT Ltd has made it much more practicable to bring convergence benefits to the people. Nigcomsat-1R which is due to enter orbit next year brings exciting prospect of affordable broadband and ability to deliver converged services.
"NIGCOMSAT Ltd dream is to make the physical villages in Nigeria and indeed Africa into a single virtual village through our global communication infrastructure (Communication Satellites and complementary ground infrastructures) and thereafter integrate it into the global village. We desire to linkup the rural communities scattered around the country, Nigeria with the cities thus attempting to bring the rural communities up to speed with the ever dynamic and constantly evolving cities.
"Satellite Connectivity through communication satellites has a pivotal role to play in bridging the knowledge gap that exists in Nigeria and the entire Africa with the plethora of opportunities it presents. Un-served and underserved regions can enjoy the gains of reliable communication technologies made possible by ComSats, thereby, providing access to reliable telecommunications services to places with difficult terrain as well as all over the country," said Engr Rufai.
ADVERTISEMENT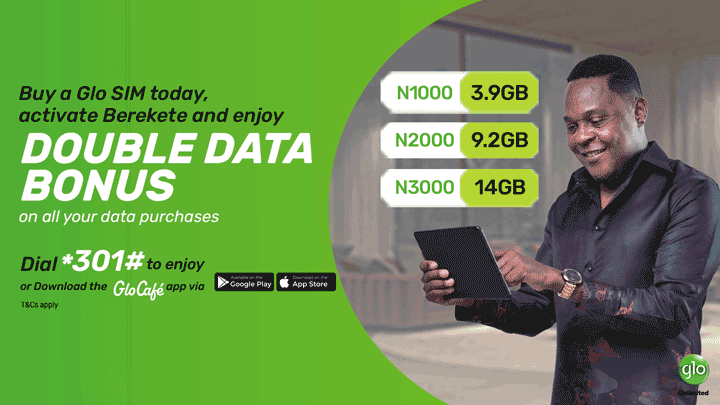 Investment in backbone infrastructures holds the ace to Africa's participation in the digital age and convergence is only practicable where support infrastructures exist, said Former Deputy Executive Secretary, Integration Programmes, ECOWAS Secretariat and former Director ECOWAS Community Computer Center, Dr Sola Afolabi while commending the Nigcomsat initiative and that of Main One Cable. Dr Afolabi said the entry of Nigcomsat-1 satellite over two years ago and the launch of Main One sea cable this year usher in a new era of possibilities not only for Nigeria but Africa.
"Main One Cable has caused affordability of bandwidth, competitive pricing between operators resulting in better pricing in favor of the end users; and improvement in quality and reliability of service," said Mr. Kazeem Oladepo, General Counsel for MainOne Cable Company while speaking on the presentation 'Broadband, Convergence and Africa's New Connectivity Infrastructures: MainOne Perspectives. '
But convergence is not without its challenges said CEO of Precise Financial Systems Limited Mr. Yele Okeremi, in his presentation 'Software Applications and the Future of Convergence – A PFS Perspective.' According to him, the challenges include "ensuring call reliability and quality across complex voice networks meeting service level expectations and agreements with clients; difficulty in pursuing new clients with mixed IP Voice environments; competitive market place (in software designs, implementation, pricing) of network bandwidth and cabling of convergence compliant devices." All these require the joint commitment of all stakeholders to resolve, said Okeremi.
The fourth Convergence Forum held jointly with the West Africa Top 50 Technology Business ceremony, the annual ranking of the sub-region top 50 Information and Communication Technologies (ICT) companies in terms of their impact on the people and community of operation. The ranking is done by the IT Edge Intelligence Unit (IT-IU). The top 50 rating is an aggregate of companies across West Africa in the technology business sector whose performance in 2009/2010 made their marks on service excellence.