Leading Global Talent Development Corporation and Asia's largest IT
trainer, NIIT, has announced the 11th NIIT Nigeria IT Scholarship 2010
to reward meritorious students enrolling for computer programs at NIIT.
The Scholarships will assist a large number of Nigerian youth to take
up IT, and will significantly increase the number of certified
professionals in Nigeria. 50 Meritorious Students will get 100%
scholarship to commemorate 50th Year of Nigeria's Independence.
NIIT conducts IT Scholarship exam every year to help identify
meritorious students to join the fast emerging IT industry in Nigeria
and be a part of the global skilled IT Talent pool. NIIT Scholarships
have become one of the most awaited events in the annual events
calendar of the country. A record 201,000 students had enrolled for the
largest IT Scholarship Test of the decade in 2009.
NIIT Scholarship helps students get skill-sets required for them to
make a mark in Global IT Industry. Training is imparted on latest
technologies from global technology leaders like – Microsoft, Cisco,
Oracle, Oracle, Sun Microsystems, CompTIA, to name a few. This ensures
that the students get the best training on latest technologies –
always.
This year, as Nigeria celebrates its 50th year of Independence NIIT
will offer 100% scholarship to 50 meritorious students. That's not all-
for the first time NIIT Scholarship 2010 will also be open for students
who could not get through the Joint Admission Matriculation Examination
(JAMB) so that they can register for the National Innovation Diploma
[NID], approved by the Federal Ministry of Education to meet the
increasing demand for technical manpower by various sectors of the
economy.
NIIT awards Scholarship to students based on their performance in a
competitive written test followed by personal interview. Training will
be delivered at 29 NIIT centers spread across Nigeria in a format that
makes the program easily accessible to all levels of trainees, from
novice to expert. Thus, IT background is not necessary for prospective
trainees.
G.Raghavan, President, Global Individual Learning Solutions, NIIT Ltd,
said, "For over a decade now, NIIT has been actively involved in
creation of skilled ICT manpower in the continent of Africa with focus
on Nigeria and has trained several thousand students till date. In an
Endeavour to create a trained pool of human resource in IT ready to
take on global assignments we launched the IT Scholarship program in
the country. This year, in addition to our regular offerings, we join
the country in its 50th Independence Day celebrations by announcing
100% Scholarship to 50 meritorious students."
This year NIIT has strengthened its product portfolio by adding new
programmes in all four domains of IT namely; Software Development,
Networking, Database and Multimedia Applications covering programs from
entry level to the higher end of technology. NIIT is also offering
short term modular programmes for school leavers.
ADVERTISEMENT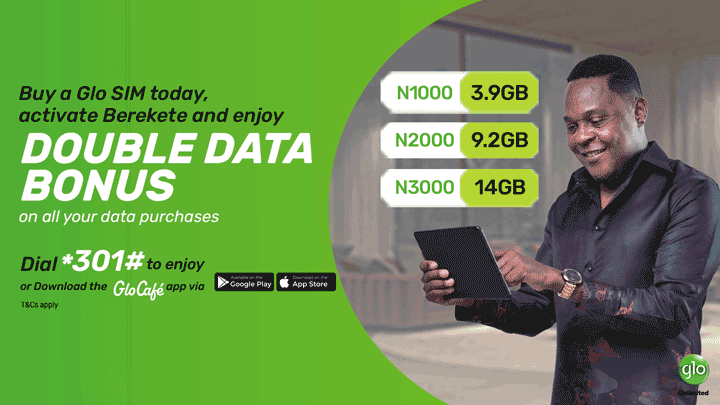 NIIT in Nigeria
NIIT, the leading Global Talent Development Corporation, established
its presence in Nigeria by setting up an education centre in Ikeja,
Lagos in 1999 and since then affirmed its support to prepare the youth
in the country for lucrative IT careers. NIIT along with its partner
has been working towards creating a skilled manpower pool for the
global IT industry.
Since 1999 NIIT has been involved in creation of skilled ICT manpower
and has launched several initiatives in the country. The Federal
Ministry of Education (FME) in partnership with NIIT is providing a
platform to enable the training in information communication technology
(ICT) vocational skills and knowledge as a National Innovation Diploma
approved by government.
With over 15,000 students enrolled in Nigeria, every year, NIIT is
acknowledged as the undisputed leader in the country's IT training and
education segment, offering the latest IT programs mapped to the
industry requirement and international vendor certifications. Today,
NIIT leads the segment with a market share which is double the size of
the No. 2 player in the Nigerian training market.
In Nigeria, NIIT provides IT education to individuals; offers
customized training solutions for corporates; and has partnerships with
leading universities and schools to cater to the IT learning needs of
their students, through the NIIT Inside model.
NIIT has also received various awards and recognition in the country.
NIIT was awarded 'Leader in IT Education Award (West Africa) for the
year 2008 and winners of Titans of Tech Nigeria Awards for 'IT Training
Company of the Year 2008'.