In this interview with IT Edge News, MARTIN EKPEKE, CEO of SkyVision, Mr. Doron Ben
Sira stated that Satellite communication remains a vital element in distributing
internet throughout Africa, especially in remote and rural areas because there are
no reliable domestic communication distribution infrastructures for fiber optic
cables.
The Africa data space has been intensified with serious competition through the
launch of several satellites and sub-marine cables, what is SkyVision's competitive
advantage to the customers in Africa?
SkyVision's competitive advantage to customers in Africa is expressed in the wide
variety of cost-effective, un-capped, unlimited, internet access options and VPN
services over satellite that it offers across the continent. SkyVision provides
service over 11 different satellites from various satellite providers covering all
of Africa, the Middle East and parts of Asia.
SkyVision provides superior internet access over satellite and fibre to a broad
range of corporate and governmental customers throughout Africa. We also operate
local VSAT HUBs in Nigeria, South Africa, Kenya, the DRC and Zimbabwe. SkyVision
offers the broadest possible range of communication services for Internet Access,
Virtual Private Networks and managed private network services. Our customer base
includes leading service providers, cellular operators, global corporate, oil and
gas conglomerates, mining companies, as well as non-profit and educational
organisations.
In 2011, SkyVision solidified its central position in Africa by increasing its
satellite capacity on various satellites, enabling it to support the growing demand
for its ever-increasing portfolio of services. Today, SkyVision offers the most
progressive SLA in the market. While most VSAT service providers limit the amount of
data their subscribers can download, SkyVision provides unlimited volume together
with cost-effective packages. In 2011 95% of SkyVision customers stated that they
were satisfied with SkyVision's services. SkyVision received the AfricaCom 2011
award as Satellite Service Provider of the Year in Africa.
With the opening of a PoP in Abuja a year after SkyVision opened a VSAT hub in
Lagos, what is SkyVision plan for other parts of Nigeria, bearing in mind the rural
areas dwellers that constitute a greater percentage of Nigeria's population?
SkyVision's satellite services are provided in all of Nigeria's 36 states as well as
the capital, Abuja. We provide internet services to many education institutes,
universities, and government entities all over Nigeria. Over 100,000 students and
faculty in more than 20 university centers in Nigeria enjoy SkyVision's high speed
Internet access for e-learning, tele-medicine, video conferencing, and e-Government.
In addition, SkyVision is involved in a number of e-Government projects in several
Nigerian states to bring all government services online. Our local VSAT Hub is an
excellent medium to deliver remote education, tele-medicine and other ICT services
to communities in the remote and rural area of Nigeria.
Our hybrid satellite fibre domestic network in Nigeria includes two network PoPs, in
Lagos and Abuja, and a local VSAT HUB in Lagos that allow us to render services to
any point in Nigeria as well as in surrounding countries. By connecting our PoPs to
other network infrastructure operators in Nigeria, we currently provide services to
customers in other locations as well. We are planning to extend our own network into
additional regions and cities in Nigeria. We plan to open at least one more network
PoP within the next 12 months.
SkyVision's domestic network in Nigeria is connected by submarine cables to our
Global network, allowing us to provide high quality tier-1 internet services to our
customers. Through our PoPs in Nigeria we currently provide internet connectivity to
cellular operators, local ISPs, non-profit organizations, hotels, government offices
and corporations.
Nigeria's replacement satellite, Nigcomsat 1R has been launched. Do you feel
threatened that it may reduce SkyVision's market potential or prospect?
We are actually encouraged by this recent new addition in the African sky and we
congratulate Nigeria on this major achievement. With more and more submarine cables
reaching the shores of Africa, many people have thought that there will no longer be
a need for satellite communications. The fact is that most of the population in
Africa still does not benefit from the booming cable capacity due to the fact that
there are no reliable domestic communication distribution infrastructures. Hence,
satellite communication is a vital element in distributing the internet throughout
the country and especially in remote and rural areas. There is a real need for more
satellite coverage over Africa in order to meet the continually growing demand for
telecommunication services across the continent.
ADVERTISEMENT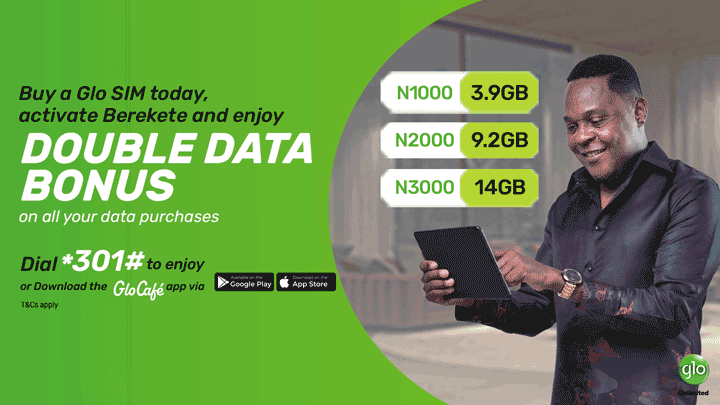 SkyVision is a global satellite service provider offering services over 11 different
satellites covering all of Africa, the Middle East and parts of Asia. We provide
satellite services to customers in Nigeria over eight different satellites. This
allows us to move customers from one satellite to another in the event that one of
the satellites we utilize has an unexpected malfunction. SkyVision is actually
considering adding Nigocomsat1R to its fleet so we see no threat in the launch of
Nigcomsat 1R.
In term of ICT, what other professional services does SkyVision render in Africa?
SkyVision provides professional comprehensive services that include solution
planning, installation, maintenance and support, as well as project management. In
addition, we regularly provide training sessions and seminars for Nigerian technical
staff. Our resellers in Nigeria all receive professional training before they are
certified to offer SkyVision services. SkyVision offers a full suite of professional
services as part of its holistic view of the relationship between SkyVision and the
customer. Our connection to a customer certainly does not end with the provision of
connectivity. We deal with all customer requests for the support of supplemental
services. On top of this, unlike many other VSAT service providers, SkyVision
provides free-of-charge 24/7 technical support.
SkyVision also offers Value Added Services such as a managed firewall, content
filtering, antivirus and spam filtering, just to name a few. These centrally managed
Value Added Services are a great benefit to our customers as they are freed from
installing and constantly updating and managing multiple security applications and
appliances at their dispersed offices and branches.
SkyVision's professional team of experts assesses each of our customers'
requirements in order to customize the best service solution that will meet their
unique needs. In many cases, our solution includes additional networking elements
and special configurations that provide the customer with optimal performance. We
have an array of certified VSAT installers, so our customers never need to be
involved in VSAT installations.
The Nigerian banking regulator, Central Bank of Nigeria introduced cashless policy
into the Nigerian banking space; does SkyVision have any targeted solution for the
banking sector so as to have seamless transactions?
The finance sector in Nigeria has been using our services for the last five years.
We serve multiple banking customers from ATM connectivity to micro finance
applications. SkyVision has several services that can be used by financial
institutions to substantially improve the services they provide to their customers.
In particular, SkyVision's local VSAT Hub in Lagos can be used by financial
institutions to connect their branches and ATMs – located throughout Nigeria – to
their main data centers. This will enables the financial institutions and banking
customers in remote branches to immediately benefit from shortened transaction
processing time ensuring an enhanced level of customer service. As a result, remote
customers receive the same level of service as customers located in Nigeria's main
cities. This reliable, cost-effective satellite communication service allows
Nigerians to perform financial transactions in real time.
SkyVision's Cellular Backhaul services allows mobile operators to deploy small cell
sites in remote areas of Nigeria, enabling financial institutions, banks, and mobile
operators to provide mobile money services to Nigerians. Banking and financial
institutions, that have selected fibre or wireless connectivity solutions as their
primary communication links, can implement SkyVision Active – SkyVision's affordable
"pay per use" VSAT-based back up on demand service. SkyVision Active ensures
business continuity during fibre service interruptions, which tend to be frequent in
Nigeria.
SkyVision was recently rated as one of West Africa Top 50 tech-biz companies, what
do you think could have been responsible for the rating?
Firstly, we are very proud and grateful to have been awarded as one of the TOP 50
Tech-Biz companies. SkyVision prides itself in its ability to provide a diverse
range of innovative satellite and fibre connectivity solutions to meet any demand,
expectation, or organizational need. We believe that SkyVision made itself a name in
the African telecommunications industry as a very reliable and fair service
provider. We provide a broad range of high quality services, with no hidden fees and
restrictions and we believe our customers appreciate this. We are a global service
provider with a local presence. We are constantly investing in expending our local
network in Nigeria and other African countries and contributing to local development
of the telecommunications industry. Being named as one of West Africa Top 50 tech-
biz companies comes only a few months after SkyVision received the AfricaCom 2011
award of Satellite Service Provider of the Year in Africa. SkyVision has a firm
vision for its role in the future of Africa, in which reliable connectivity even in
the most remote rural areas is available at all times. We are confident that we are
on the right track to turning that vision into a reality. Providing customers with
the highest level of service is a priority at SkyVision. This is made possible
through our extensive network of channel partners and a local team of professional
experts who offer customer service and 24/7 technical support.