Brand rlg
An African technology company is quietly growing the market to become the brand of choice. By SEGUN ORUAME, Banjul, The Gambia.
The Gambia is in a joyous mood. Mobile devices: mobile handsets, electronic notebooks, tablets, laptops, and LCD TV monitors are set to become affordable in the country of 1.8 million people (some demographers give a 2.3 million figure) as rlg berthed in Banjul with the official launch of rlg Gambia Limited.
Two things are coming to the market with the official opening of rlg in The Gambia. The first: affordable mobile devices with readily available after-sales support often lacking for the foreign brands that readily dot Africa's fast rising technology space. The second is a build-up of mid to high skills set among the budding army of youths. Since it first flagged off operation in Ghana less than a decade ago, rlg which is a subsidiary of the AGAMS Group of Companies has fostered its own growth on imbuing technology skills in the surging crowd of unemployed youths in its areas of operation.
Its Nigeria's factory is due for launch soon but it had, months back, inked a training deal with the government of the State of Osun in the south west of the country in line with its founding mission. The deal is helping to facilitate capacity building of more than 2000 youths and will ultimately crystalize in the opening of the rlg assembly plant in Nigeria.
ADVERTISEMENT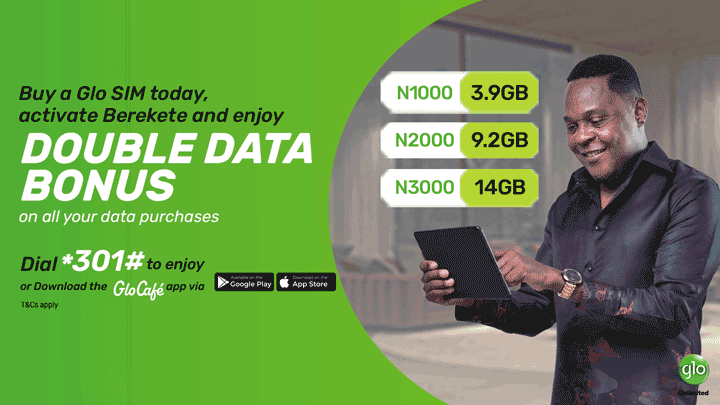 The Ghana headquartered pan African company has signified readiness to redefine the market in The Gambia and surrounding countries with an initial USD7.5 million investment in the set-up of an assembly plant and a technology mart that will bring affordable devices to the steadily growing markets in The Gambia, Sierra Leone and Liberia – three critical markets with a combined population of 12 million (Sierra Leone according to the World Bank has 5,997,486 as at 2011 and Liberia's population was last reported as 4,128,572 in 2011).
From Serekunda, Banjul, rlg will be exploring the 12 million-people market and also hope to have significant penetration in nearby Franco-phone Senegal which has close ties with The Gambia. "It is going to be tough but we can make quick, strong inroad into these places," said Executive Country Director of rlg Gambia Papa YusuphaNjie whose company Unique Solutions Limited of Gambia partnered with rlg Ghana to create rlg Gambia as a special purpose vehicle to harness the market potential for technology products and services as well as provide a window for ICT youth empowerment.
"In addition to its mandate of job creation for the well-deserving youths of The Gambia, rlg Communications Gambia Ltd will focus on the assembly of top-of-the-line 'Assembled in Gambia' mobile phones, laptops, desktops, internet modems, LCD, LED TV screens and internet routers that will surpass all measurements of dependability and reliability. It is time to show the world that with a new generation of African entrepreneurs, we can really compete with the best and make a difference in the lives of the people we serve," Njie told his audience drawn from across West Africa at the commissioning of rlg Gambia.
Officially commissioned byThe Gambian Vice President, AjaDrIsatouNjieSaidy, the country's first ever ICT devices assembly plant complex will enjoy a five-year tax holiday in recognition of its contribution to the Gambian economy and its potential to create employment and provide social services.The plant has training centers, a state-of-the art showroom, after sales and repair facilities and two assembly lines capable of producing 500 phones a day and 200 laptops on daily basis.
"This facility will forever deepen Gambia-Ghana diplomatic, bilateral and economic relations which has existed for many years and also give real meaning to the ECOWAS regional integration agenda," said Vice President NjieSaidy as she cut the tape to declare the facility open for business.
Considered a high stake investment, about eight Gambian ministers with cabinet ranks were present as well as a delegation from the National Communication Commission of Sierra Leone and the World Bank office in Freetown who are seeking to support rlg to replicate the investment in the post-war economy of Sierra Leone. The commissioning event also featured the graduation of thirty trainees of the youth-in –ICT training programmebeing run by rlg Communications Gambia and The Gambia Priority Employment Programme (Gamjobs) under the Gambian Ministry of Trade, Regional Integration and Employment.
Promoters of rlg Gambia are banking on its core strength to offer affordable products that reflect the market needs and also the ready access to service centres for quick fix should such products develop faults. The idea is to bring to the market robust products with service centres that put the total cost of ownership (TCO) of devices ahead of existing competing foreign brands in its areas of focus. "People want products that work for them and can easily get support when they have faults," said one stakeholder in Banjul at the launch ceremony.
In his own address at the launch, Chairman, Agams Holdings and Chief Executive Officer, rlg Communications Ltd, , Mr. Roland Agambire, made inference to the Vice President of the United Arab Emirates, Sheikh Mohammed Bin Rashid Al Maktoum. He quote Al Maktoum thus: "We are living proof that when human beings have the courage and commitment to transform a dream into reality, there is nothing that can stop them;" and then added: "This [rlg Gambia] is a typical example of what the resilience of two nations will do to better the lots of their people."
Agambire who has nursed the vision to create jobs for one million West African youth within five yearssaid the new Gambian operation would help in the implementation of West Africa's integration process. His words: "The opening of this plant and the full entry into this country forms part of my vision to first of all create an African brand worthy enough to compete with any other brand globally. It is also in line with what many described as an ambitious pledge to create jobs for at least one million youth in West Africa within the next five years. Most importantly, it is my vision that by pulling resources and collaborating, we will be strengthening the economies of our various countries and builds a resilient one for the sub-region. By siting this ultra-modern Assembly Plant, offices, training center and showroom here, rlg will be seeking to make the Gambia as an export hub to enter into the rest of the sub-region using the Gambia's strategic advantage as a sub-regional trade gateway."
In all, about a million youth have been trained since rlg kicked off its flagship capacity building schemes in Ghana, Nigeria and The Gambia. The company plans to site a hub for skill building in each of its areas of operation to sustain the rollout of assembly plants as well as the after sales support for its products. It's a win-win formula for a private sector player seeking to put business and social value in emerging economies and also for governments desirous of generating employment and providing new skills toyoung citizens.
Will the market expand for rlg Gambia? It should. Africa has become a destination market for finished products from Asia and brands such as Techno, Acer, Samsung and LG dot the ICT skies of a market in transition. Indigenous brands such as rlg and Pliris Mobile stand little chance of winning a brand war since they lack the money chest to ignite or sustain such wars. But they could build a winning streak on building and promoting products that uniquely reflects the peculiar needs of the local market.
Even more, they could also provide the vital after-sales support that is commonly lacking with the big foreign brands resulting in shorter life span for purchased goods, weak customers' satisfaction and an overall frail TCO. That is where rlg fits into the market dynamics. First it is unloading an army of trained hands into the market capable of handling after-sales support, and then it is providing affordable and robust products that appeal to the market. "The game-plan is to have a good product in the market that has adequate support," said Executive Country Director for rlg Nigeria Mr. Tosin Ilesanmi.
'What rlg Gambia is bringing to market'
CEO of Unique Solutions, Papa Yusupha Njie, speaks on rlg Gambia with SEGUN ORUAME, IT Edge News[Excerpts of interview first published in 2011 at the birth stage of rlg Gambia]
Your company has just ended capacity training on mobile phones repair in partnership with rlg Communications of Ghana, what does this entail?
What happened is a combination of government having a vision that youth unemployment cannot be the order of the day. It needs to be addressed in partnership with the private sector so a delegation was sent to Ghana by the government of Gambia to look at areas that they could explore to address the problem be it tie and dye, designing, fishing, woodwork, metalwork, handcraft, different areas. The delegation comprises of the Ministry of Trade under the Gambia Employment Programme, people from the Labour Department, National Youth Council, Chambers of Commerce and a cross section of stakeholder from the private sector. The delegation looked atthe National Youth Employment Programme in Ghana which has an ICT component that features a lot of rlg Communications' activities and the Gambian delegation met RolandAgambire, the CEO of rlg Communications and felt that if they could get partnership with rlg, they could exposed Gambian youths to the kind of training that Ghanaian youths were already being exposed to. The training provides requisite skills in mobile phone repair, maintenance and entrepreneurship for young Ghanaians so as to get them out of poverty, give them those skill for them to get jobs. Some of these youths run their own business to repair phones, and sell phones and of course, some work within the rlg assembly plant to assemble mobile phones. Of course, as you know rlgassembles mobile phones, laptops, LCD, tablets, modems and digital electronic goods. In the Gambia, there was no rlg, and there was the challenge of how do we start a thing like that here.
So there is a partnership between Unique Solutions and rlg Communications for rlgGambia Limited to be established?
Basically the original partnership was for rlg to send their trainers to train the 70 people and during that period we will give rlg our own trainers for them to be trained, and people were identify from all area of the country so that if an opportunity for training elsewhere came, we would have a train the trainer scheme in place. That was the initial partnership. We had an MOU with rlg which was to pursue training of young Gambians, but of course we also had another opportunity to train another 50 after this programme which we will do. You also mentioned rlg Gambia, rlg Gambia came as a result of the relationship we had withrlg Ghana, so we decided to partner to bring rlg to the shores of the Gambia. So rlg Gambia is going to be the commercial arm whereby these people trained now will enter rlg Gambia doors as mobile vendors, repair and assembling guys, technical, sales and marketing. The plan is for rlg Gambia to roll out a portfolio of equipment including tablets, phones, desktops, laptops, different models, LCDs and everything. And on top of that we will have service, training centres and we will also put sales outlet right across the country. I think we want to do something that Africa is not used to; when something is broken, you park it up; there is no maintenance culture. With rlg Gambia, we are saying if there is a problem, come back, you will find a solution here, you can't beat that.
Why rlg is nurturing future on capacity building
Since 2006, Mr. Roland Agambire, Chief Executive Officer of rlg Communications, has had a rising profile that puts him at the forefront of Africa's unfolding technology-business space. Through rlgCommunications, he has been urging home governments on the African continent to refocus their economy via policy thrust and action plans aimed at creating human resource to manage Africa's fledgling ICT industry. Agambire shares his vision with SEGUN ORUAME, IT Edge News in Banjul, The Gambia where rlg Communications and Gambian based Unique Solutions Ltd are setting up rlg Gambia. [Excerpts of interview first published in 2011 at the start stage for the birth of rlg Gambia]
How did it rlg Communications begin?
rlg Communications is a company in Ghana. It began by trying to take advantage of the emergence of ICT which has become an integral part of everybody's life in terms of finding solutions to environmental problems. Again, look at the Internet. Ithas become influential whether in our social or business life. In the year 2001, rlg saw the advantage of this by trying to establish itself as an Internet solutions business and has grown overtime from being a small time Internet access provider, a cafe and a local name to finally becoming the flagship rlg Communications. As rlg Communications, we have moved being just a local name to being a brand that people can relate with, hold it and make it their own. In 2006, we progress from being an Internet café into the sale of computers. Then we saw in the emergence of the mobile phone vast opportunities for new level of growth, Different kind of phoneswere flooding the country, but the problem was how do you get all these things repaired when they are destroyed? How do you find solutions to problems that are associated with gadgets like this? There was no service center that people can walk in to get those kind of problems fixed so rlgCommunications saw it as an advantage. We saw a lot of talents in the African youths that can be harnessed to provide these services. We saw an opportunity to guaranty job security andenhance the livelihood of the youths by giving them training in mobile handset repairs and unearthing their talent. At that time Ghana employment programme was keen at given employment to youths in Ghana, rlgapproached government in that respect that this was an area where jobs could be created so government partnered with rlg Communications to start the training of youth in this area. The first batches of people trained were set up and government was impressed that the people were contributing socially and also given back to their family. This allowed rlg Communications to expand its training programme and having had the experience of training these people, knowing the problems associated with mobile phones and all that, it was on me that it is not just repairing a phone that was the ultimate. I had become more concerned with the question of how do we get around and get involved in something we can come out that would compete in the world market. We needed to move to the level of knowing the secret of where the gadgets and the components were coming from. What does it take to have a phone dismantled and put together? The training had exposed us all that rlg Communications could enter into the global market and compete fairly with the kind of technology associated with mobile phones.
When was the first rlg phone unveiled?
In the year 2008.
How to capture a market, by rlg
In this exclusive interview with eT Edge News crew(SEGUN ORUAME, MARTIN EKPEKE and ANSELM MICHERA), the Country Director of rlg Communications, Tosin Ilesanmi opened up on the details of the partnership and how they intend to penetrate the highly competitive Nigerian ICT market with their capacity building formula [Excerpts of interview first published in 2012 just after rlg Nigeria opened office in Lagos]
You have been on for about ten years now as rlg in Ghana, and now there is rlg Nigeria to flag off business in Osun State. What is the relationship between rlg Nigeria and rlg Ghana; what is your agenda in Osun state?
rlg Nigeria is just a subsidiary of rlg Ghana. As you will know, rlg as a brand is part of the Agams Group. So what we are doing is to extend our offerings, our experience of what we have taken from Ghana to other West African countries and especially Nigeria where the big show is holding. It is natural that a company that has been able to prove itself should extend those services to Nigeria. Osun State government did give rlg the first opportunity to showcase our brand and our services. We approached the government sometime in 2011 and submitted our proposal of what we intend to do for them. Surprisingly, the session was chaired by the governor himself. He was interested because he really wants to give back to his people, and we talked so much about what we have done in Ghana trying to tailor it to Nigeria, then to Osun State to address youth restiveness and all that. Because Osun State was trying to make itself distinct, for the governor and his team, it was an idea they could see through. After that session, he sent representatives to Ghana for more than three or four times to verify our claims. We say we have an assembly plant, is it really existing? We say we have done so much for the Ghanaian government, is it really the truth? They were also present when we did formally launch our assembly plant in Ghana, so with all the facts on the table, they were ready to roll with us. We started the Osun State project effectively in April 2012. We are training 20,000 youths in the area of skill empowerment with regards to ICT. Now, this is not just a regular programme where you train somebody, then after that what happens? With regards to this, the governor wanted the training to be tailored in a manner that when the students leave that session, what were they going to go home with? And we agreed in principles that basically what we are trying to give to them are entrepreneurship skills which is the bedrock, so that when they leave there, they will be able to make a living. Now, you asked how is that going to translate to making a living. By the time we were finished with our presentation, the governor gave a very simple illustration to show the depth of how he understood the concept, you say you finished training somebody in ICT, if he is not going to be employed, for instance, by the big brands, how is he going to make a living? But the governor illustration was very simple; back in the days when our great grandfather did not have mobile phones, they also had other technologies, for example the bicycle that was used to transport people here and there, do you know for a fact that people built story buildings, married more wives and were able to sustain a large extended family by knowing the technology of how to fix a bicycle? Imagine how many bicycles we had then, and some people were skilled in that aspect to be able to fix them, and were able to live that luxurious life then. Imagine the amount of e-waste that we have today. The huge number of phones, LCDs and all that are lying somewhere and requiring to be fixed. The exit strategy of this training is key. In every army, 10% casualty is allowed. So let's assume that we have 10% out of these people who may never make a meaning out of the training. We are going to set up an assembly plant in Osun State, the assembly plant will be able to take more than six hundred people, we will also open up showrooms not just in Osun but in other parts of the country. Who are those that are going to be the backup for the technical repair? The trained manpower; the people we are using to train now are Ghanaians, after the first batch is done; these Ghanaians are going to go back, who will train the next batch? It is going to be the trainers' team; the people they are training now will train their own people, so those people are going to be employed by rlg. For those that are not technically inclined at all, and are really skilled in the art of marketing, this is one of the things that comes naturally to a Nigerian, how to buy and sell. As part of the module, we have an entrepreneurship training which is the last module in the course, where we train these people to be able to buy and sell. So naturally these people will sell the brand…. If you look at our strategy, it is a winning one. Not hitting first with the product but hitting first with the capacity training.