This is Lagos!
Online retailing is altering, for good, consumers' behaviour in the most populous city in Sub-Saharan Africa.
By MARTIN EKPEKE, ABUBAKAR MOSHOOD and ANTHONY NWOSU
Know Lagos? Traffic gridlocks! Long stretch of humanity constantly on the move! Lagos is only 3,577 sq km, the smallest state in Nigeria but it is Sub-Saharan Africa's most populous city overflowing with over 18 million people by Lagos State Census of 2006 and recording an annual population growth of 6%. Lagos alone has 27.4% share of Nigeria's urban population. Its projected population by 2025 is 25 million to go by UN projections. Motor vehicle per square kilometre in metropolis is estimated to be 222 as at 2006. The figure is much higher now and is projected to be between 315 to around 380 by some experts; meaning Lagos vehicular population will hover around some 3.8 million to some 4.6 million. The density of Lagos is alarming which is insufficiently served by an inadequate level of road space according to the State Licensing Authority. Lagos has the highest vehicular traffic in the country (more than 55 percent of the total vehicle population in Nigeria). Lagos has a daily human traffic movement of seven million people. Urbanization grows at the rate of 16%; and in suburbs like Lekki, where urbanization is fastest, growth level is simply explosive.
Know Lagos now? Navigating Lagos is hectic. Moving around is tough hampered both by congested traffic and a bad driving culture for which Lagos has gained notoriety. The consequence is that businesses suffer. While several business meetings can be held within a day in disperse locations in cities such as Abuja or Port Harcourt; in Lagos, that possibility is nil. Blame the traffic!As many in Lagos have come to know, getting to the bank to do transactions or going to the restaurant or getting something from the market or several of the fast growing new retail malls on any workday can be both tiresome and time consuming. Again, blame the traffic!And it will not get better. It will get worse. City authorities predict a 350% growth in the number of vehicles in the state over the next 25 years with the population doubling to 40 million by 2030.
Online culture is evolving and fast
ADVERTISEMENT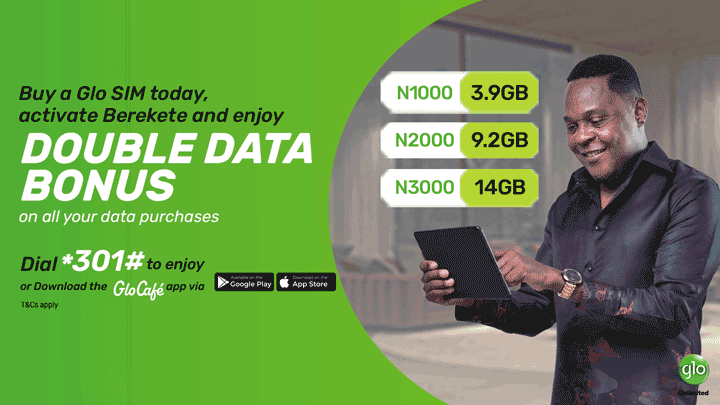 But now, there is a new vista for Lagosians; an online culture is evolving in virtually everything. From paying your taxes, paying for utilities, flight tickets, and retail goods to ordering for meals and even arranging to meet a new date via the several social online dating sites. A new Lagos is slowly emerging, digitally empowered, redefining social and business interactions from the bastion of the old traffic-hunted Lagos. Know Lagos? This is Lagos!
With government's policy geared towards cashless/electronic payment system and an incorrigible traffic situation, Lagos is becoming the hub of online transactions not by choice but as a function of necessity encouraging the likes of Jumia, Konga, Shopkolo.com, Ozyet.com, Kaymu, Hellofood, Taafoo.com, Vamido, Dealdey.com, Carmido and Mybidmonster.com among many others to become some of the startling revelations of Nigeria's changing retailing culture. In just a year, Jumia, promoted by co-founders Tunde Kehinde and Raphael Afaedor, is now the buzzword for online retailing and a telling sign of the emerging trends in ecommerce in Africa's second fastest growing city and the world's 6th. Jumia recently moved into its 90,000 square foot warehouse on mainland Lagos and offers its teeming customers products range in excess of 35,000.
Months back, the Central Bank of Nigeria (CBN) had introduced a cashless policy to reduce high usage of cash and to encourage the adoption of electronic payment system in Nigeria. Lagos was chosen to test run the pilot scheme of the CBN's cashless policy for obvious reasons. Lagos has about 40% of Nigeria's banks' branch networks and accounts for over 65% of Nigeria's commercial activities. Touted as Nigeria's most prosperous city ahead of Kano in the north, Lagos is the hub of Nigeria's aviation activities accounting for 82% of international and 50% of domestic flights.Naturally, therefore, it was the first choice to test-run the CBN's cashless policy. It was a success recording several spin-offs. Apart from the enhanced deployment of PoS, web banking and mobile payment systems have surged progressively to impact on ecommerce in Lagos. Customers while sitting comfortably in their homes or offices can now order for anything or watch movies, download their favourite songs with just a click of a button and access more products than in any physical store, saving them the ordeal of getting stuck in traffic.
Some analysts say in the last 12 months that Jumia emerged on the scene, online retailing and payment activities in the Lagos area have surged by well over 190%. Group Head, Electronic Payment Solutions at Guaranty Trust Bank Plc (GTBank),Mr. DejiOguntonade, believes as awareness on the ease of transactions grows, uptake will further rise. Executive Secretary/CEO of Electronic Payment Providers Association of Nigeria (E-PPAN) Mrs. Onajite Regha thinks it's about trust. She said once more people get to know that online retailing stores will deliver and that payment would mean right products or services as desired, more people will join the league of those clicking away to make online orders.
Mrs. Deka Meka a customer of Jumia, expressed how she avoids the traffic jams in Lagos by conveniently ordering for her needs online. "Normally, I order from abroad, but since it is already here, it's much easier to order directly," said Meka. More and more online ventures are popping up with new innovations hoping to tap from the huge potentials of e-commerce in Lagos. HelloFood, an online food delivery service, situated in Lekki, has been serving a fast widening market in the Lekki and Victoria Island axis. CEO of HelloFood, Joe Falter, said the goal of HelloFood from the onset has been to make ordering food fun, fast and hassle-free. "With tens of thousands of Lagosians now able to order the food they love with just a touch of a button, we're really making life as easy as possible. Whether getting a head start on hunger by ordering on the move, or placing a sneaky lunchtime order during those long morning meetings, Lagosians finally have food at their fingertips," said Falter whose company is already having a firm grip of the entire urban centres in Lagos with a population in excess of 18 million people and a market target that exceeds three million customers.
Traditional eateries such as Mama Cass and Chicken Republic are also joining the fray. Many of them have web based and mobile applications to allow customers make online orders. Mr. Tunde Adedeji, a student of the University of Lagos, said he uses his mobile app to place his lunch order from Chicken Republic and HelloFood. "I used to order fried chicken from HelloFood using my computer, but now I can use the same platform from my Android phone, it saves me time, and doesn't require a fixed internet connection," said Adedeji. What this mean is that online companies are made to put the creation of mobile applications that could aid their business at the heart of their growth strategy. Mobile apps bring online services directly into the palms of potential customers.
Online transactions are influencing consumers spending and the death of physical shops seems inevitable. Definitely not now but in the long run! According to Euromonitor International, a research firm, online sales in Nigeria nearly doubled over the course of a year, from 1.7 billion naira ($10.5 million, 8 million Euros) in 2011 to three billion naira in 2012. Also, Figures from International Data Corporation (IDC), shows that e-commerce consumers spending will grow from USD 118 billion worldwide in 2001, to USD 707 billion in 2005. Invesp Consulting, a leading provider of conversion optimization services and software for online retailers, forecasts that this figure could reach USD 1.4 trillion by 2015. What this means is that in megacities with attendant traffic problems, the future of consumer retailing is online. Lagos offers a classic example as markets and customers go virtual to beat traffic gridlocks and still get things done. Ultimately, the big modern shopping malls springing up in several parts of the city would become recreation points where people hang out on weekends or become after work places – where orders can still be placed and paid for virtually to be delivered later at the intended locations.
What is pushing growth? Not just the traffic snarl. Internet access and mobile subscriptions are higher in Lagos than in any other Nigerian city. According to the Nigerian Communications Commission, (NCC), Lagos has 15% of the total 119 million active telephones in the country. Lagos,also, has the highest smartphone penetration. Smartphones have given more people the opportunity to visit retail sites online, and effect mobile Internet transactions. Many banks and online stores such as Tradestable have embedded mobile payment apps to offer smartphone users ease of usage. Another major factor is the increasing access to broadband. Within Lagos, there has been explosive growth in broadband access fuelled by the entry of private sector owned undersea cables including Glo-1, Main One, WACS and ACE among others. As one report notes: "existing submarine cables in Nigeria carry an installed capacity of over 19.2 terabytes and over 340 gigabyte combined, a major increase in the size of the pipe available to drive bandwidth-dependent services." More bandwidth has encouraged the rise of online retailers on the supply side. Cheaper access to fast Internet on the consumers' side has helped to encourage the rise and rise of the virtual market-place.
The real estate and job markets are also tapping from the expanding online window. Jobberman, a job websites connecting job seekers with job opportunities was listed as number 8 in Forbes Africa magazine's list of Africa's top 20 start-ups. Now, Jobberman has launched mobile app in Blackberry and Android with over 790,000 job seekers and over 9,000 companies registered on their service. According to projections from Markets and Markets, a research company, the total global mobile app market will be worth $25 billion by 2015 (up from about $6.8 billion in 2010). Obviously, App Store holds nearly 20.5 per cent of this market share, while the global market is forecast to record a CAGR (compound annual growth rate) of 29.6 per cent from 2009 to 2014.
Creating market for mobile apps
Recognizing the yet untapped potentials of the mobile app market in Nigeria some group of young passionate enthusiasts' techies and software developers in the Yaba district of Lagos with a focus on social responsibility are already churning out mobile applications to solve real societal problems in Nigeria. There is already a Co-Creation Hub in the city, Nigeria's first open living lab and pre-incubation space designed to be a multi-functional, multi-purpose space where work to catalyze creative social tech ventures take place. The Hub is a place for technologists, social entrepreneurs, government, tech companies, impact investors and hackers in and around Lagos to co-create new solutions to the many social problems in Nigeria. Similar to Jozi Hub in South Africa and Kenya's iHub, the hub is located near the University of Lagos, so Nigerian students can easily visit, where dozen tech start-ups companies can easily connect physically with like-minded entrepreneurs.
The hub is already being harnessed in a way that will improve healthcare, increases voter registration and bridges the gap between citizens and government. The hub is expected to resolve the contending issues of ecommerce; churn out apps to expand retail possibilities for online retailers as Lagos become one big online marketplace. The hub will also do more. Solu Ajayi's e-learning solution, 'Efiko' which means bookworm, is a multi-platform app of timed quizzes with shareable results aimed at secondary school students, it is designed to enhance learning through self-assessment and improve the pass rate for Nigeria's secondary students in national exams. Also from the hub is LifeBank, an application built by a team of techies and health professionals to solve problem of access to safe blood
Confidence growing
Foreign investors are getting attracted to the evolving online culture with many startups beginning to enjoy foreign funds as an indication of increasing confidence in the local market. Iroko Partners, owners of iROKOtv, received a US$8 million funding from US-based hedge fund Tiger Global. The deal is one of the biggest single investments into a West African dot-com venture.
Iroko Partners' founders and entrepreneurs, Mr. Jason Njoku and Mr. Bastian Gotter have realised the vacuum that currently exists in the country's business eco-system where funding is still a challenged for start-ups and they hope to bridge that gap with SPARK, the company's one million dollar project created to support and develop aspiring Nigerian tech and internet entrepreneurs. "In Africa, we're witnessing an exciting metamorphosis, from a tech scene to a tech revolution, where Lagos is very much the gateway for the entire continent. The creativity, talent, the spirit of entrepreneurship is here but Nigeria's business eco system isn't set up to adequately support start-ups in their earliest days. Our intention with SPARK is to act as the catalyst to a period of aggressive and exciting growth in Africa's Internet sector," Jason said whose company has gained reputation as the chief online promoter of movie and music contents from Africa.
Additional Report: Segun Oruame