Prof Angaye and the NITDA mandate
By MARTIN EKPEKE 
Prof. Cleopas Officer Angaye has made his mark as an academic and IT expert. He holds a Computer Sciences Ph.D degree from Kansas State University (KSU) Manhattan, Kansas, USA and he is a professor with a renowned pedigree in IT. But, perhaps, it is in the National Information Technology Development Agency (NITDA), the government IT clearing house, and as Government's Chief IT Regulator that Angaye has left a greater mark on people and environment. The software engineer with several patents to his credit has completely helped to re-engineer the way government responds and regulate technology in an increasingly digitalized economy.
Under Angaye, the NITDA has seen to the successful implementation of the National IT policy, which seeks to foster new development direction for Nigeria through IT. Some of the policy thrusts include building human IT capacity, driving government processes through IT, creating hardware standard, encouraging growth and standardization of the local software industry, and spreading Internet access particularly to underserved or non-served areas.
The policy thrusts constitute Angaye's own personal mission to make NITDA the engine room responsible for developing and coordinating IT development in Nigeria; to bringing government and its services closer to the people through IT tools and to ultimately, enhance Nigeria's global competitiveness. Armed with this mission, his overseeing NITDA has brought diverse but deep results. One is the federal government mandatory policy which requires the public sector to procure Nigerian IT products. The policy was intended to ensure that made-in-Nigeria IT products meet global standards, while also ensuring that Nigerians have no more excuse not to patronize made-in Nigeria IT devices. That policy has upped the game for Nigerian PC makers and helped to widen acceptance for made-in-Nigerian IT brands. The likes of Omatek, Zinox, Beta Speedstar, Brian, Balogtek, etc are the chief beneficiaries.
In capacity building, the nation has NITDA to thank for several scholarships that have been grabbed by thousands of Nigerians to acquire IT skills from the basic to the most advanced within and outside Nigeria. In 2011, the agency established a scholarship scheme for Post Graduate (PG) studies in master and doctorate (PHD) degrees in relevant areas of Information Technology (IT) obtainable in national and international universities. It was strictly based on merit and covers the six geo-political zones of the country. The agency collaborates with the various institutions of higher learning within and outside the country to ensure that the scheme was successfully executed. The results of that scheme have remained outstanding.
Angaye's NITDA has helped to foster the growth of an IT army with great potential to improve Nigeria's global competitiveness. The results should be coming in as Nigeria draws nearer its dream of having a hyper-growth economy by 2020. NITDA has helped to build a pool of IT literate manpower using the NYSC and other platforms as 'train the trainer' scheme for capacity building. They have empowered many Nigerian youths with IT skills that prepare them for global competiveness. In 2009 alone, the agency trained 6,100 unemployed graduates; 1000 from each geo-political zone and then 100 for Abuja. All this efforts were geared toward integrating IT into the mainstream of education and training to develop human capital in Nigeria with emphasis on creating and supporting knowledge based society.
As a software developer himself, Angaye has brought his passion to bear on the industry to address the issue of funding and getting the right policy to make indigenous software gain wider acceptance and deployment in corporate Nigeria. Today, Prof. Angaye has done well to deliver a National Software Policy for Nigeria as part of the UN recommendation for developing countries. Nigerian indigenous software industry is gaining considerably footing as many companies like PFS, SystemSpec and others have continue to unveil innovative and world-class software products that are acceptable in Nigeria's financial sector.
ADVERTISEMENT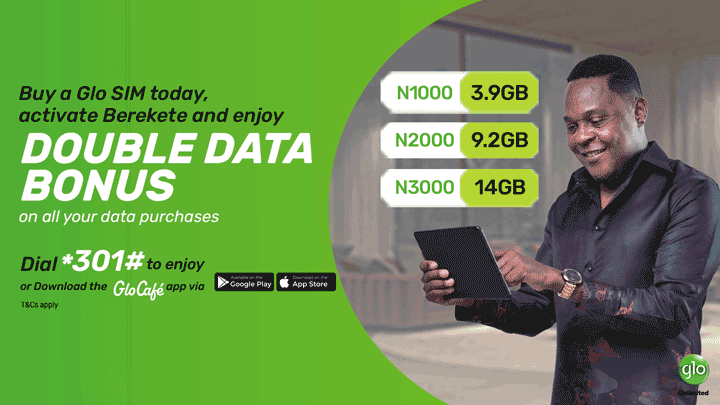 Angaye's software agenda has endeared him to all the professional bodies in the ICT sector. Since his appointment, he has built a strong relationship with industry leaders as stakeholders in the actualization of Nigeria's greater IT vision. According to Chris Uwaje, the president of the Institute of Software Practitioners of Nigeria (ISPON), "ISPON is happy with NITDA's accomplishment on facilitating software development." As part of the measures to promote growth in the IT sector and to encourage IT local content development for wealth creation, NITDA has on several occasions sponsored the Best Software Design Architecture award. The agency donated a whooping N6.25 million financial aids to Abia State Polytechnic, Aba, Federal University of Technology, Akure and Federal University of Technology, Minna for emerging winners of the software competition held in Calabar, Cross Rivers State.
Angaye, who also gave a personal award for the Best Open Source Software of the Year, said the awards were given as part of NITDA's measures of encouraging local software toward the development of the country. His words: "I decided to take up the responsibility of sponsoring the Best Open Source Software of the Year award because of my profession as a software practitioner and the need to encourage the discovery of globally competitive engineers in our society."
NITDA's Rural Information Technology Centre (RITCs) established across the six geo-political zones of the country have helped in ICT diffusion. The project has impacted significantly in helping to bridge the digital divide between the rural and urban areas in Nigeria. The RITCs were designed to bring IT to the grassroots and to also help NITDA deliver its mandate of achieving computer literacy for all by 2020 in accordance with Nigeria's Millennium Development Goals (MDGs). Though there are challenges of some communities not managing the centres as their own project, the RITCs have given people in the rural areas the opportunity to acquire knowledge through the e-learning system where they had training in Cisco, Microsoft certificated fields. Local students do also go there to check their JAMB results because internet facilities are available 24 hours a day.
Managing NITDA has come with several challenges. But Angaye would tell eT Edge News inside his office in Abuja during an official engagement, his aim is to cut through the challenges and ensure a Nigeria IT sector that contributes immensely to the growth of the country's Gross Domestic Product (GDP) surpassing the oil and gas sector in no distance future. Nigeria ICT presently contributes 5.6% of Nigeria GDP, second to oil and gas. But there is still plenty of distance to cover. Angaye believes the task is achievable. He enters NITDA everyday with this vision in mind.
'Angaye's NITDA has helped to foster the growth of an IT army with great potential to improve Nigeria's global competitiveness. The results should be coming in as Nigeria draws nearer its dream of having a hyper-growth economy by 2020.'