By SEGUN ORUAME

In the last few years, home-grown Nigerian ICT companies have
foraged into other parts of Africa, setting up offices and
employing local skilled hands to run operations and become part of
the ICT landscape of those countries. Nigeria technology companies
are increasingly rising in significance in the number of premium
ICT deals they are able to broker in their host environment. But
this quiet rise has been largely overlooked, despite the important
implications of their growing presence and influence.
Not only are the Nigerian companies providing much-needed
investment and capital, but their presence strengthens intra-
Africa business and represents an important diversification of
Nigeria's international relations from purely the political at
government level to the economic at a private sector level. It is
a major development that reflects the increasing impact of
deregulation and liberalization for the continent which business
has been largely dominated by publicly funded monopolies.
Take MainOne Cable Company, for instance. Led by astute
entrepreneur Funke Opeke and telecoms engineer, the cable company
is playing largely in an area once completely dominated by
publicly owned telcos. The company owned and manages the MainOne
undersea cable that connects Africa to Europe. The emergence of
MainOne has completely consigned to history, an unenviable past of
when Africa's only means of undersea connectivity was by the
notoriously costly and inefficient SAT3/WASC undersea cable.
Funke Opeke's MainOne is exploring client base and business
opportunities simultaneously in Ghana and Nigeria. The first phase
of the MainOne Cable System is a 7,000km submarine cable with
landing points in Nigeria, Ghana and Portugal. The cable currently
delivers high speed bandwidth of 1.92 terabits per second (but has
been proven to provide capacity of at least 4.96 tbps) with
branching units in Morocco, Canary Islands, Senegal and Ivory
Coast. Opeke manages a company with an operation base that spans
several jurisdictions and square kilometers of landmass that
exceeds the size of Britain, France and major other European
countries put together.
Another Nigerian company that is spreading its footprint across
the continent is the Computer Warehouse Group touted as Africa's
leading indigenous ICT company. The CWG commenced operations in
Nigeria in 1992 as a small company selling DELL computers to
businesses. It has metamorphosed to become one of the leading
Systems Integration companies, providing hardware and
infrastructure solutions (CWL Systems), to communications and
networking solutions (DCC Networks) and software applications and
deployment (ExpertEdge Software) across West Africa and recently
in East Africa, Uganda. It is also fully incorporated in Cameroun
as CWG Cameroun. In all, the Nigerian company has operations and
services a growing list of clients in 17 African countries.
The CWG Ghana was born in 2003 and CWG Uganda formally opened shop
about two years ago. Grossing over $55 million as at 2005, CWG
turned over $120 million as revenue in 2010 and has over 550 staff
for its Nigerian operations alone. As a study of its operations by
the highly rated Columbia Business School shows almost all
employees (about95%) had university degrees and over 75% had been
certified by its global vendor partners including Sun
Microsystems, Cisco, Oracle and Dell.
"CWG has become a company with relevance in a many fields of ICT".
These innovations and strengths of CWG is what would be replicated
in Uganda and across East Africa," said Austin Okere to mark the
official start of business for CWG in Uganda. Entry into Ghana
marked the beginning of a continental push expected to put it in
10 African countries by 2015. "For a long time, Africans have sat
back as foreigners have come to do business in Africa, but the
time has come for Africans to take the initiative," said Okere. As
is the case in Ghana and Nigeria, CWG has concentrated for
business on the financial sector, telecommunications and the
growing oil and gas sectors in Uganda. In Nigeria, CWG services 21
banks with telecommunication services and 11 banks use its core
banking system.
ADVERTISEMENT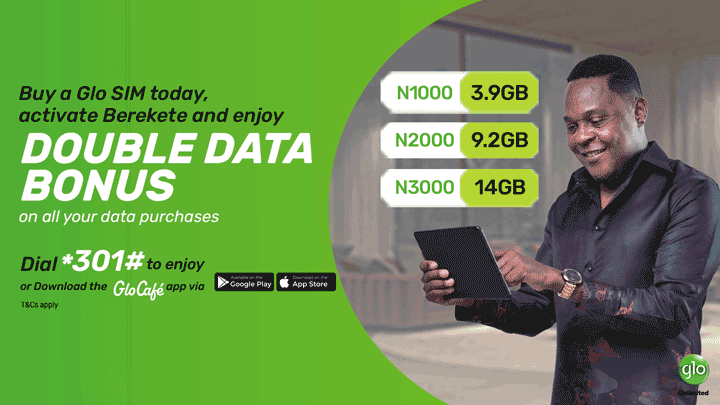 In Ghana, CWG has fellow compatriot Omatek Computers to compare
notes. Omatek is the only publicly computer company in Nigeria.
Founded 25 years by Mrs. Florence Seriki as an executive computer
training company, it later transformed into computer sales and it
is the first completely knocked down computer factory in Africa
with outlets in both Ghana and Nigeria. Omatek has concentrated in
servicing the private and public sectors spinning major bank and
government-financed deals for computer acquisition and usage by
institutions and individuals.
Omatek is a key feature of the paradigm shift in computer
ownership within government and banks in corporate Nigeria in the
last two decades. It has aggressively imprinted the Omatek brand
in Nigeria and Ghana as an African success story in homegrown
computer assembly.
Its Ghana's entry is a consolidation point for its aggressive
pan-Africa vision. "One of the key contributions of the company's
entrance into Ghana economy is employment generation, especially
for the youth. We have focused on recruitment and empowerment in
the IT sector," said Seriki while assessing her company's rising
profile in Ghana's increasingly competitive ICT terrain. Omatek
Ventures Plc is the holding company for subsidiaries that include
Omatek Computers Ltd, Omatek Computers (Ghana)Ltd, Omatek Ventures
(Ghana) Ltd, Omatek Engineering Services Ltd, and Omatek Ventures
Distribution Ltd.
Enter Globacom. The telecom giant is wholly Nigerian and owned by
billionaire Mike Adenuga. Globacom Limited (or Glo) is a Nigerian
multinational telecommunications company headquartered in Lagos,
Nigeria. Glo started operations on 29 August 2003 far behind MTN
Nigeria and Econet Wireless (now Bharti Airtel). Coming from
behind, Glo has demonstrated an uncanny sense of innovation and
unmatched ambition to lead the market. Today, it boasts of over 30
million mobile subscribers in its Nigerian operations and is rated
the market leader after MTN Nigeria in terms of mobile
subscribers. It currently operates in four countries in West
Africa namely Nigeria, Republic of Benin, Ghana and Ivory Coast.
As of June 2009, the company had over 2,500 people in its employ
worldwide. The operator singularly built and owned its own
submarine cable Glo1 connecting Africa to Europe and giving it a
competitive edge. It has several landing points across West
Africa. In October 2009, Glo acquired submarine cable landing
rights and International Gateway Services in Ivory Coast and in
2012, Glo Mobile Ghana, a subsidiary of Globacom Limited, formally
launched its commercial operations to become part of the telecom
landscape of Ghana, one of the most important economies within the
West African sub-region. Its Benin operation was its second after
that of Nigeria and since it opened shop, it has repeated similar
feats in Benin Republic as it has firmly established in Nigeria,
its home country. Glo has particularly expanded the window for
high skill employment in Benin, Nigeria and Ghana.
Indeed, in the last one decade, Nigeria's ICT landscape has
pulsated with remarkable growth spurred by deregulation and
liberalization. It is not likely to slow down and this should
further encourage more companies to look outside the border for
business. The African technology scene was nascent only a decade
ago in Africa, but growth has been unparalleled only 10 years
after. The 'information economy' is becoming one of the main
drivers for economic growth in several countries. Take this
statistics by one writer: "In 2009, South Africa's ICT sector
generated $24.2 billion and contributed more than seven per cent
to the country's gross domestic product (GDP), according to a
report by Hot Telecom, a consulting firm. That same year Tunisia's
ICT sector contributed 10 per cent to the country's GDP. In
Tanzania its share reached 20 per cent of GDP. Everywhere on the
continent, the ICT sector is expanding rapidly. Annual ICT
revenues are now estimated at around $50 billion." Whether small
Rwanda or big Nigeria, most Africa countries are recording a
boisterous ICT sector.
Helped by a more stable and sophisticated economy, South African
companies such as MTN seized the early initiative to explore
business outside of their home country, it would appear Nigerian
companies may take over the reign in the next decade. CWG, Glo and
others are harbingers of that growth-direction. Here are the
reasons. Economic analysts widely expect that Nigeria will
overtake South Africa as the continent's biggest economy.
"According to some estimates this could happen by as early as
2018." One of the key drivers will be its indigenous ICT companies
steadily gaining grounds across the continent. Despite its poor
infrastructure and rising incidents of violence, Nigeria has a
current growth rate of 7% a year compared with South Africa's
growth rate of 3%. This growth rate blends positively with a large
market and a largely under-researched but vibrant informal sector
to make the promise of overtaking South Africa, an economic fact
not just a projection.
Lynley Donnelly in her recent report titled 'Development is SA's
weak spot' published in South Africa based Mail & Guardian
captures it thus: "Nigeria would overtake South Africa in terms of
sheer economic size, thanks to its 160-milllion strong population
and gross domestic product (GDP) figures that, like South
Africa's, were dominated by domestic consumption. In the next five
years it will add another 23-million people to its economy,
although it has a lower per capita income than South Africa. Based
on current growth rate forecasts of 7% a year and inflation of
10%, compared with South Africa's growth rate of 3% a year and an
average inflation of 6%, Standard Chartered estimated that Nigeria
could overtake South Africa by 2018. But, if South Africa could
grow at the rates seen before the financial crisis, it would not
happen until 2038." Donnelly was quoting Razia Khan, regional head
of research for Africa at Standard Chartered Bank.
Nigeria technology transnational companies have emerged from one
of the toughest economic climate to build blooming enterprises,
and to enter new territories under different jurisdictions. As the
home economy picks up steam, these companies are bound to get more
strengthened with enhanced ability to access much needed funds and
a storehouse of crucial accumulated experience to manage
businesses in a fast changing African business setting. New
transitionals will certainly emerge and there could be a flurry of
Nigerian businesses taking the initiative to launch outside the
borders as big players. Already, Africa's heftiest money bag,
Aliko Dangote has paved the way in other sectors. The billionaire
entrepreneur has his Dangote Group in more than 15 African
countries. The companies range from manufacturing to construction.
Nigeria Economy
Nigeria is a middle income, mixed economy and emerging market,
with expanding financial, service, communications, and
entertainment sectors. It is ranked 30th in the world in terms of
GDP (PPP) as of 2011, and its emergent, though currently
underperforming manufacturing sector is the third-largest on the
continent, producing a large proportion of goods and services for
the West African region.
Previously hindered by years of mismanagement, economic reforms of
the past decade have put Nigeria back on track towards achieving
its full economic potential. Nigerian GDP at purchasing power
parity more than doubled from $170.7 billion in 2005 to $413.4
billion in 2011, although estimates of the size of the informal
sector (which is not included in official figures) put the actual
numbers closer to $520 billion. Correspondingly, the GDP per
capita doubled from $1200 per person in 2005 to an estimated
$2,600 per person in 2011 (again, with the inclusion of the
informal sector, it is estimated that GDP per capita hovers around
$3,500 per person). It is the largest economy in the West Africa
Region, 3rd largest economy in Africa (behind South Africa and
Egypt), and on track to becoming one of the 20 largest economies
in the world by 2025.
Although much has been made of its status as a major exporter of
oil, Nigeria produces only about 2.7% of the world's supply and is
ranked as 15th in production at 2.2 million barrels per day.
Therefore, though the petroleum sector is important, it remains in
fact a small part of the country's overall vibrant and diversified
economy. The largely subsistence agricultural sector has not kept
up with rapid population growth, and Nigeria, once a large net
exporter of food, now imports a large quantity of its food
products. In 2006, Nigeria successfully convinced the Paris Club
to let it buy back the bulk of its debts owed to the Paris Club
for a cash payment of roughly $12 billion (USD).