By SEGUN ORUAME

The 2011 elections is a defining moment in Nigeria's history for several reasons. For political pundits, it will mark a
major shift in political alliances. But for all Nigerians whether they were aware of it or not, it will be the elections
for which technology including software applications, Internet, mobile phone platforms and social networks will be most
actively used.
The electoral umpire Independent National Electoral Commission (INEC) spent nearly 50% of its entire budget on technology
acquisition and deployment though there are arguments that the expenditure could have been less if there were measures of
transition between what INEC used in the 2007 elections and what it needed to have deployed for the 2011 elections.
In 2007, INEC deployed biometric technology for data capture of thumbprints and facial image of voters to compute its
Voters Register. The data would end up heavily compromised to make the 2007 elections one of the worst in the country's
history. But the machines were there and in spite the inherent challenges, some critics argued that INEC could still have
fall back on those systems.
In 2011, INEC adopted the same biometric approach to compute its Voters Register. But the snag is that it had less time to
acquire and deploy the systems into the electoral process. However, it has been praised for achieving near phenomenal feat
for its ability to achieve tenable and fair results despite the inherent flaws.
"INEC could have done better on the use of technology….One must admit that in spite of all the above, INEC may have
succeeded in writing Nigeria's name in the Guinness Book of records for the feat of acquiring 120,000 DDC systems (laptops,
finger print scanners and webcam cameras plus software) and use it to register close to 70 million voters all within eight
weeks. Someday, our brother and colleague in Zinox would be letting us into his secret on how he was able to perform the
magic of supplying close to seventy percent of the systems. He has made us proud. You could say INEC achieved a phenomenal
feat in that very short period it had to conduct an election of this magnitude," said Alhaji Ladi Ogunneye, past president
of the Nigeria Computer Society (NCS) and currently provost, College of Fellows of the NCS.
But it is at the citizens' level that ICT to ensure electoral transparency has had a most interesting and comprehensive
usage. In no election before now has ICTs been used to foster citizen participation in the electoral process and to give an
active voice to the faceless millions who are ultimately the core energy to sustain democratic institutions.
Nigerians actively generated on-the-spot information at several polling booths, organized and coordinated election related
data to ensure poll transparency; transforming all these into critical shared information that passed through several
Internet and SMS platforms via Facebook postings, audio, video blogs and SMS alerts. With more than 86 million mobile
connections and over 10 million Internet users, it will be the first elections in which Nigerians will actively use ICTs as
information resource to checkmate foul plays.
ADVERTISEMENT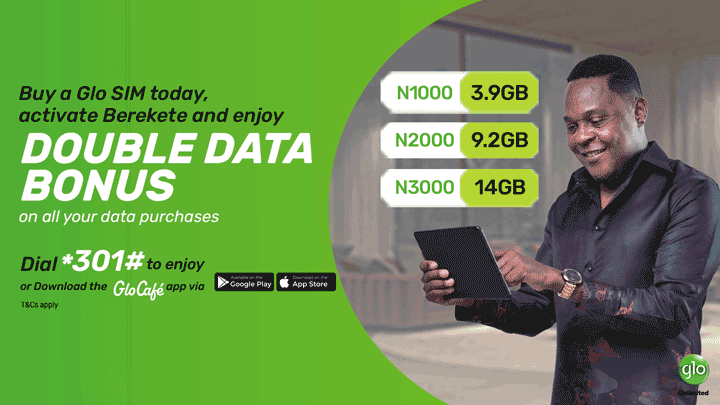 Many Nigerians already knew the results from several credible postings online and via SMS long before the results were
officially announced by the chief umpire in Abuja. Several websites kept minute by minute updates of election results in
each local government areas in such a way that massive rigging would have easily detected and could have undermined the
credibility of INEC which had already won the respect of most Nigerians courtesy of the newly appointed and highly regarded
chairman, Professor Attahiru Jega, a political scientist with a unionist background.
While individual citizens were active at one level of sharing information via technology windows, the civil societies
provided a more organized approach to providing election updates, monitoring poll sites and ensuring data integrity between
what they had as the fact of the election result at specific booths and what electoral officials were tabulating. The
pressure for fairness was high courtesy of the wide availability of ICT resource in the hands of the citizens.
According to MobileActive.org, one group, Project 2011 Swift Count in partnership with the National Democratic Institute (NDI) provided "one of the largest parallel vote tabulation efforts" that engaged 8000 trained election observers that
worked across six states out of Nigeria's 36 federal states. The primary tool of the Project 2011 Swift Count
was the SMS platforms, all the 8000 trained observers sent in the final vote counts at their different polling booths via
text messages to verify the official results in all the six states covered. The NDI provided "technology assistance and
partnered with Project 2011 Swift Count, a coalition of four civil society organizations "to make sure that Nigeria had a
clean election."
Several civil organizations worked tirelessly throughout the 774local government areas (LGAs) in Nigeria to tabulate votes
and compare their own figures with those officially released; there were thin lines of conflict to underscore the strength
of technology to put everyone under watch. INEC officials were mindful that the figures announced at each polling booth
were already being recorded and shared by the concerned citizens across the networks. Tampering with the figures would be
risky. Besides, they had a chief umpire in Abuja, Professor Jega, who had made it clear he would not bend the rules.
The human element was critical in ensuring fair and acceptable results. "The bulk of the success story for INEC in the last
election is her credibility," said Ogunneye. "Whether technology would work or not depends on how far we want technology
to work," said Lanre Ajayi, Lagos based technology analyst and former president of Nigeria Internet Group (NIG).
'With more than 86 million mobile connections and over 10 million Internet users, it will be the first elections in which
Nigerians will actively use ICTs as information resource to checkmate foul plays.'