Nigcomsat-1R is here. It will commence full commercial service next month to re-ignite the return of a public sector presence in the highly aggressive competitive communication satellite industry. It will also mark the end of disillusionment over whether Nigeria will ever have a sustainable presence in the global communication satellite industry.
2011 is definitely a year of remarkable achievements for Africa's most populous country. It successfully launched three satellites in orbit to firm up its increasing visibility in an industry where risks are high and dividends take time to come.
With the launch of Nigcomsat 1R in space, it is Open Sesame for the managers of the pan African communication satellite, Nigcomsat Limited and their Chinese partners. The exciting times are here; so too the challenges; and they are as intimidating as are the inspiring underlying prospect for a pan Africa satellite.
Nigcomsat 1R is expected to help boost communications, broadcasting and broadband multimedia services across large swathes of Africa and parts of Europe and Asia. It is a replacement satellite for Nigcomsat -1, the first African geosynchronous communication satellite effectively launched at 16:01 GMT on 13 May 2007, aboard a Chinese Long March 3B carrier rocket, from the Xichang Satellite Launch Centre in China.
The spacecraft was operated by Nigerian Communication Satellite (Nigcomsat ) Limited. On November 11, 2008, Nigcomsat -1 failed in orbit after running out of power due to an anomaly in its solar array thus temporarily pulverizing the dream to have an Afro-centric communication satellite. Coming just after the crash of RASCOMstar, another pan African satellite owned by over 40 African countries including Nigeria and launched immediately after Nigcomsat-1, Africa was simply flummoxed.
Its first attempt at joining the global communication satellite industry had crashed most expensively. An expected service life of 15 years for Nigcomsat-1 and another 15 years for RASCOMstar or a combined lifespan of 30 years in which Africa was expected to have redrawn its communication destiny had crashed in less than 18 months.
Thankfully for Nigcomsat Limited, Nigcomsat -1 was still being managed by the Chinese and they agreed to have the entire craft rebuilt and launched back into space on China's accounts. The result is the return of the satellite as Nigcomsat-1R. The communications satellite is currently undergoing test to ascertain its fitness after the successful launch and barring any hiccups, full commercial service will start February 6, 2012.
ADVERTISEMENT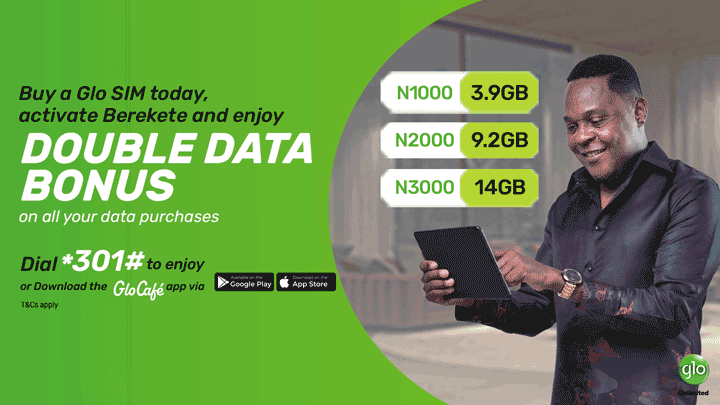 Nigcomsat-1R may have buried the doubts of skeptics who had ruled out the prospect of a successful return. But its return to orbit marks the beginning of a greater ache in a market where foreign based private sector players are increasingly shoring up their relevance through services targeted at the same market segments and offering carrots in form of lower charges. The market dynamics have certainly changed. More so with the entry of privately owned undersea cables that are bringing Giga bandwidth at incredibly low cost to the world's most exploited connectivity market. The old tale of Africa paying almost a billion dollar yearly on bandwidth connectivity to offshore satellite backbone providers is becoming a fairy tale.
Between the time Nigcomsat-1 deorbited and now, a lot has happened to completely reconfigure the market. Consider these remarkably defining realities. More satellites have established footprints on the continent hinged on the complex mix of an evolving market with expansive un-served green areas in the public and private sectors. In December 2011 that Nigcomsat-1R return to space, the AMOS-5 communications satellite successfully orbited too. Owned by Tel Aviv's based Spacecom, the AMOS-5 satellite has a pan-African C-band and Ku-band payload designed to make it a prime carrier of African satellite communications traffic in both broadcast and data services.
Months earlier, the Intelsat New Dawn, a joint-venture between a consortium led by Convergence Partners and Intelsat S.A. opened for business to address the capacity backlog faced by 'African wireless telecom operators, broadband service providers, corporate network service providers and media operators who have experienced exceptional growth along with .' Add all these to the reconfiguration ushered in by the entry of sea cable operators, the likes of Main One, ACE, and EASSY, there is no longer an easy walk-through process for any satellite provider.
In the new era, all operators must contend for market relevance and market space. The more reason managers of Nigcomsat-1R must address the contentious issues that made so much fuss out of a routine happening in the satellite industry. Satellites crash as often as they are launched, therefore operators invest in back-ups whether by partnering with other operators or having other satellites in space to which they can migrate clients whenever a particular craft develop glitches. In addition, they kit their service on satellites in orbit offering real assurance scheme in case the worst happens – one of such is AsssureSat.
Nigcomsat Limited must address its past and live up to its present. The past is the very embarrassing situation in which it was selling services to clients without having a single backup to migrate its clients to. When the satellite packed up, it had signed on clients who were simply left in the cold. And worst still, it was beginning to win over doubtful clients who were ready to stake their business on Nigcomsat-1. The already signed on clients and those already on the list constituted the worst referral that any business would never hope to have. In private and in public, they lampooned Nigcomsat-1 as a misadventure. That is the past.
The present is a communication satellite in space with all the robust features to service an industry hungry for service. The market will not come to Nigcomsat Limited. It is Nigcomsat Limited that must go to the market to prove its credential as true and strong. Nigcomsat will have to defeat its own awry past and bring a formidable credential that could win the market. The months ahead will test its capacity to rebrand and re-instill marketplace confidence. The entire game-plan is winning genuine acceptance outside of government's patronage. It is only in squaring up to its past and leveraging on the existing market dynamics sufficiently enough can it truly tell skeptics to hang their doubts.