GITEX TECHNOLOGY WEEK REAFFIRMED AS ONE OF WORLD'S LEADING ICT EVENTS
Following another year of big-ticket launches, bustling show floor trading and landmark partnerships among the world's leading technology companies, industry leaders have championed GITEX Technology Week as one of the world's foremost Information and Communications Technology (ICT) gatherings.
With 80% per cent of the world's leading ICT brands and more than 142,295 ICT professionals from 150 countries uniting for October's 33rd GITEX Technology Week at Dubai World Trade Centre (DWTC), the show's growing global influence was evidenced by a 26% increase in year-on-year international exhibitors – making it the show's 'most international' outing to date.
In all, GITEX Technology Week included some 3,500 exhibitors from 61 countries. First-timers included Belarus, Brazil, Finland, Ireland, Kenya, Lithuania, Pakistan, Serbia, Slovenia, Tunisia, and Ukraine. The fast-growing Malaysian market saw strong success, with a wide range of ICT services and solutions generating sales in excess of AED 122 million (MYR 106 million).
"GITEX Technology Week 2013 was our largest and most comprehensive yet, reaffirming the event's stature as one of the world's leading ICT events and further strengthening Dubai's role as a global hub for ICT innovation," said Trixie LohMirmand, Senior Vice President, DWTC. "Thanks to a significant increase in the number of international exhibitors and visitors, GITEX Technology Week is driving ICT innovation across the MENA and South Asia regions, with strong potential to boost knowledge-based economies, enhance customers' lives and increase business ROI."
With GITEX Technology Week now firmly established as the Middle East, Africa and South Asia's (MEASA) top ICT event, the show's significant trade potential was highlighted by major regional and international companies inking several on-the-ground deals – many of which supported Dubai's 'Smart City' project, revealed by His Highness Sheikh Mohammed bin Rashid Al Maktoum, UAE Vice President, Prime Minister and Ruler of Dubai, at the show's opening.
These included Etisalat and SAP linking for mobile government (m-Government) initiatives, Dubai Roads and Transport Authority's taxi hailing mobile app and fare payment with credit cards, and the UAE Society of Engineers and The Chartered Institute for IT partnering for enhancing engineering skills.
"Now is the time to be bold when driving innovation in MENA," said Sam Alkharrat, Managing Director, SAP, which tripled its GITEX Technology Week investment in 2013. "To the considerable benefit of businesses, organisations and individuals, we're now reaching a tipping point regarding the effective adoption of a host of truly disruptive technologies such as mobility, cloud, in-memory computing and big data. Our region demands breakthroughs and it demands rapid, sustainable progress. GITEX Technology Week powerfully understands the big picture related to this momentous shift, as well as the intricate and critical nuances."
ADVERTISEMENT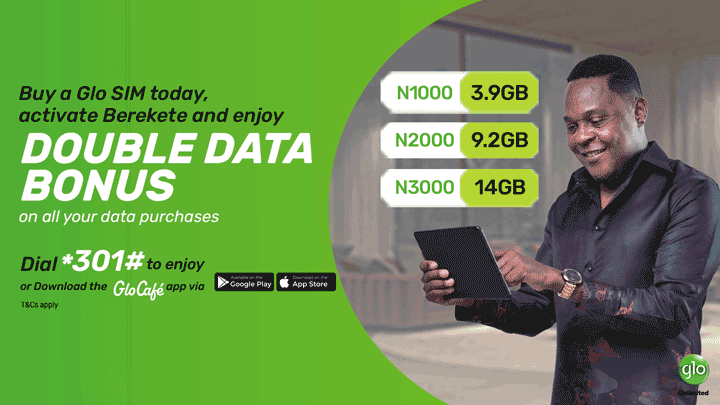 Proving its credentials as a business gateway for international and regional players to come together and mine investment relations in MEASA's burgeoning ICT sector, GITEX Technology Week's show floor welcomed a steady stream of sealed agreements.
Dubai Internet City and Microsoft joined forces for their 'in5 Innovation Hub', which will use Microsoft software solutions to support ICT development and cultivate entrepreneurship in Dubai's digital media start-up ecosystem, while Google and the UAE Ministry of Presidential Affairs launched a co-operative 'Student Lab' competition to empower youthful mobile innovation entrepreneurs.
Google also revealed a far-reaching partnership with the UAE Ministry of Education and Etisalat on a new video tutorial service and dedicated YouTube channel called 'Duroosi', which gives Grade 11 and 12 students the tools to enable self-learning, while Saudi Telecom Company (STC) signed a strategic partnership agreement with ARAMCO to support the works of King Abdullah Petroleum Studies and Research Center.
Avaya – the global provider of business communications and collaboration systems – triumphed its support for Dubai's Smart Government initiative with cutting-edge mobile technology systems demonstrations for key government entities, such as Dubai Police, Telecommunications Regulatory Authority (TRA) and Dubai Municipality. Avaya also announced a partnership with DWTC to enhance the property's visitor and exhibitor experience with end-to-end virtualisation technology.
Elsewhere, BRAMS technology experts and BIME featured cloud-based business intelligence solutions to MENA's leading enterprises, while regional mobile innovation took centre-stage with Etisalat showcasing its Flous Egyptian mobile finance service, Gemalto its mobile payment services and CommVault its Simpana 10 data platform. Bahrain also launched its own specialist e-government platform.
As the very latest Panasonic tablets, HP desktop printers and Touchmate smartphones were debuted to the world, GITEX Technology Week attracted unanimous praise from exhibitors for driving new business leads and potentially enhancing future ROI.
"This year's show was our most successful since we started participating in 2012," said Nader Baghdadi, Regional Director for MENA, Ruckus Wireless. "In recent times we have raised awareness, increased our regional market penetration and expanded our sales team and presence in Saudi Arabia, so it was great to see so many existing and potential customers inquiring about Smart Wi-Fi products and technologies, including Ruckus SecureHotspot. The number of leads sourced per day hugely exceeded our expectations and we were very pleased with the results. We're already looking at upping the ante in 2014."
Held under the theme 'Let's Create, Disrupt and Re-imagine Together' with Dubai Internet City as Strategic Partner and Serbia as Official Country Partner, GITEX Technology Week was re-structured around three comprehensively defined segments: GITEX WORLD with 12 dedicated sector-based industry platforms; GITEX EDGE featuring a range of new competitions, networking and knowledge-sharing forums; and GITEX TRENDS addressing the most pressing ICT issues on the planet.
Pressing industry trends were explored in keynote conferences such as the Big Data Conference, sponsored by Commvault and Huawei; Cloud Confex, and Digital Strategies Forum. These were complemented by free Smart Sessions which showcased innovative solutions and insights. Elsewhere, Oracle supported the Oracle Days 2013 series – providing 60 sessions showcasing best practices from industry experts.
"Over the past 26 years, GITEX Technology Week has been a vital way for us to connect with the region," said D.N Murugan, Senior Marketing Director, Oracle. "In order to drive the leading customer experience, we seek to reinvent ourselves every year – and this has been our most successful show yet. We welcomed 13,000 people over five days, demonstrating the benefits of face-to-face communication with all of our existing and potential new customers."
Finally, two co-located shows further cemented GITEX Technology Week's growth in international stature: the region's first GSMA Mobile 360 Series featured representatives from across the mobile industry, while the third consecutive InfoComm MEA boasted the latest professional audiovisual communications technology.
With a range of enhanced features, in-depth industry sessions and visitor attractions,the 34th GITEX Technology Week returns to DWTC from 12-16th October, 2014. For more information visit: www.gitex.com
ENDS
Notes to Editors
About GITEX Technology Week
Launched in 1981, GITEX is the ICT business gateway to the Middle East, North Africa and South Asia Region.Focused on providing exhibitors with high ROI through direct business opportunities with decision makers, GITEX has maintained its position as the industry's trend setting authority. For more information, visit www.gitex.com
About Dubai World Trade Centre (DWTC)
As the organiser of GITEX Technology Week, Dubai World Trade Centre offers more than 32 years' experience of delivering world-class events in the Middle East, providing local, regional and international exhibitors with unmatched expertise and in-depth market knowledge.
Our team organises 18 of the largest and most successful international and regional shows in Middle East, providing an ideal platform for business development in the region. Our commitment to ongoing innovation within the exhibition industry has supported the rapid growth and development of a wide range of business-to-business and business-to-consumer shows, and delivered consistent satisfaction to exhibitors and visitors.
For more information, please contact:
Wallis Marketing Consultants
Tel: +971 (0)4390 1950