Momentum gathers for Nigerian Pavilion at Gitex 2013
More than 35 local ICT companies have indicated first interest to participate in the first Nigerian Pavilion at GITEX Technology Week holding October 20-24 this year inside the Dubai World Trade Center, UAE. The Nigerian Pavilion is being promoted by Information Technology Association of Nigeria (ITAN) and Pinnacle International Consulting, LLC with the support of the Nigerian Government through the Ministry of Communications Technology.
Led by a mix of the big, oldest and innovative players, the sign ups including Omatek Computer Ventures Plc, Programmos Solutions Ltd and Data Sciences Nigeria Ltd underscore a growing momentum to promote Nigeria's local ICT capacity to the international market, said ITAN Secretariat in Lagos, Nigeria's commercial capital. Several countries are already billed to have their pavilions on ground at Gitex 2013 to promote their local capacities. They include the USA, Germany, India, Brazil, Hong Kong and Malaysia. The list also includes Kenya and Morocco from Africa indicating an increasing awareness of Gitex potential to grow markets for major ICT destinations.
GITEX Technology is the premier Technology event in the Middle East and south East Asia (MEASA), which now occupies over 78,000 sqm of space, and saw Infocomm and ITU (International Telecommunication Union) collocate with it in 2012. More than 150, 000 trade visitors and exhibitors from 144 countries attended Gitex 2012 which recorded over 25,000 visitors from Africa. Over 20,000 C-Level visitors at the event last year; $1.2million was the average value per order placed during the event and 92% of the exhibitors met their ROI expectations.
The Nigerian Pavilion is fostered on the Nigerian Government's commitments to grow local ICT companies and expose them to international opportunities. The Pavilion, first of its type will be showcasing best of the Nigerian ICT sector under the theme: 'Nigeria – Ready for Business.' Nigeria's government has steadily shown commitment to grow the value of the local ICT market and increase the participation of the indigenous ICT entrepreneurs. Gitex is expected to solidify that interest and provide robust synergy for government and private sector players.
Key Features of Nigerian Pavilion at GITEX Technology Week include exhibitors consisting of Nigerian ICT companies and public centred ICT initiatives through government MDAs; secondly, a Nigerian ICT Investment Forum featuring key Nigerian Government Officials, as well as select speakers from Public and Private Sector organisations; and thirdly, the Nigerian ICT Investment Dinner to extend the window to articulate on Nigeria's ICT investment potential focusing on the development of its local content
"The Nigerian ICT Investment Forum is a Major Element of the Nigerian Pavilion at Gitex to help in further drawing attention to the huge Investment Potential across Nigeria for ICT; high returns on investment (RoI) and Secured Investment Environment for offshore investors in the local ICT sector. The Investment Forum will further provide 'Business Connexions' for local ICT companies and capacities to explore practicable and sustainable partnerships with offshore partners, offer an extra window of international public enlightenment on the increasingly positive and expanding business-friendly Nigerian environment for potential investors; as well as provide a rallying support base of government for the local ICT players to build a win-win synergy in the local ICT sector," said President of ITAN, Mrs. Florence Seriki in Lagos. Seriki is also the Group Managing Director of Omatek Computer Ventures Plc.
With over 350 Information Technology driven companies in Nigeria as members, ITAN is deemed a major stakeholder in Nigeria's ICT space. It was founded in 1991 to promote IT literacy and penetration in Nigeria; and to promote members' interest in the area of trade, public policy formulation and negotiations with government on IT policy matters. It has since grown to become a big driver of local content in the sector and a keen promoter of international opportunities for its members. "We cannot grow in isolation and must seek to explore both new partnerships, investment portfolios and markets from outside Nigeria," said Seriki.
ADVERTISEMENT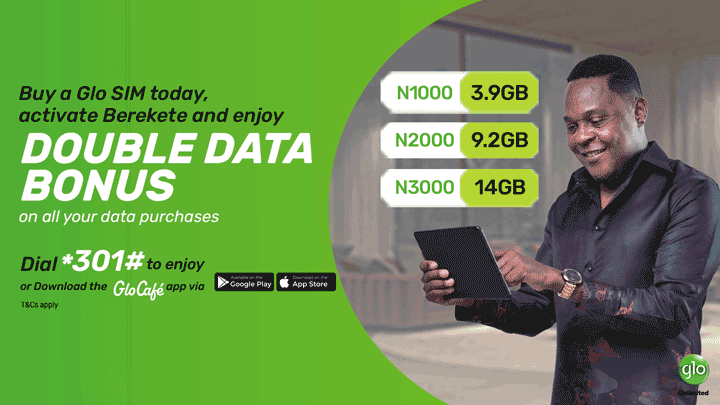 "Nigeria must show that it is truly ready for business. With more than 150, 000 high level visitors expected from over 140 countries, Gitex offers a ready window to promote Nigeria and open its doors for international business that will benefit local stakeholders," said Mr. Akande Ojo, CEO of Pinnacle International. Our objective is to bring Nigeria to the centre of international business decision in the area of ICT in a way that should add value to local players," added Ojo. US based Pinnacle with presence in Nigeria and Dubai, specializes in promoting investment in Nigeria as well as aligning financial and International business opportunity linkages for Nigeria-based companies with the aim of creating Foreign Direct Investment (FDI) and increasing the Gross Domestic Product (GDP) of Nigeria. The company is being represented on the Gitex Project in Nigeria by its media partner and advisors: Knowhow Media International.