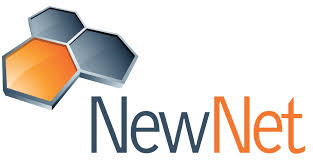 NewNet Communication Technologies, a Skyview Capital portfolio company and a recognized leader in mobile multimedia content delivery, secure transaction processing and wireless network infrastructure, has launched its Traxcom AccessGuard portfolio, a suite of extremely secure, high performance, carrier grade transaction processing gateway solutions. The AccessGuard product suite enables mobile carriers, payment processors and acquirers, and financial application providers to expand traditional payment transaction services into the mobile universe and deliver new innovative services on smart phones, Bluetooth enabled devices, and with smart phone applications such as Smart Checks, e-Wallet, Smart Cash and mobile
money transfers.
The AccessGuard platforms are fully compliant with Payment Card Interconnect Digital Security Standards (PCI-DSS) and the Derived Unique Key Payment Transaction (DUKPT) cryptography standards. They are designed to deliver the required end-to-end security features including SSL acceleration and offloading, digital certificates, and state-of-the-art DUKPT powered encryption and decryption for client applications. Secure connectivity to host processor systems is provided using IPsec.
The AccessGuard portfolio of products support a broad variety of industry standards and vendor proprietary payment protocols including Visa I/II, ISO 8583 and TPDU, enabling interoperability between client protocols and host processor protocols. It provides intelligent routing of transactions to host processing platforms, and supports load balancing and geo-redundant operations.
"The launch of the AccessGuard platforms demonstrates our strong support and commitment to the recently acquired Traxcom business," said Ron Pyles, President and CEO of NewNet. "Mobile carriers are exploring new services and applications to drive revenue and growth. Our Traxcom product family and our innovative Mercury mobile multimedia content delivery platform are very well positioned to help our customers achieve their financial goals."
"Globally, mobile payment transactions will exceed $1 trillion by 2014," said Prasad Kallur, NewNet's Executive Vice President for Business Development. "Ubiquitous availability of mobile connectivity and the advent of a broad range of smart devices and advanced feature phones will enable customers to deliver new secure transaction services for mobile applications such as payments, banking, money transfers and document exchange by utilizing the versatile feature sets offered by the AccessGuard platforms."
NewNet is presenting comprehensive demonstrations of the Traxcom product suite at the Mobile World Congress in Barcelona, Spain.
ADVERTISEMENT