Helios Towers Ghana (HTG) entered Ghana's burgeoning telecoms market in 2010 as the
first tower company to join the fray with the acquisition of 730 sites from Millicom
Ghana (Tigo Ghana). Since then, HTG has consolidated on its managed and
collocation services to consistently define the direction of new services in one of
Africa's most exciting markets of 20 million mobile subscriptions and 300 thousand
fixed line subscriptions, which represents 80.3% telephony penetration.
HTG's Chief Executive Officer, Rein Zwolsman spoke with SEGUN ORUAME, eT Edge News,
in Accra, on why his company occupies top of the lever in deciding growth in Ghana's
telecoms industry.
What is your perception of the telecom sector in Ghana in terms of infrastructure?
The infrastructure in Ghana is in good shape, commendable. Infrastructure is still
not perfect but it is serving the customers well however with some room for
improvement. The use of asymmetric digital subscriber line (ADSL) broadband services
provided by Vodafone has helped to create a solid very high speed internet. Next to
this, all the mobile network operators are offering mobile broadband services by
simple plug & play USB devices to get internet and that is relatively fast and
comparably reliable. MTN is the largest GSM operator in Ghana, it's obvious they
have almost 50% of the market and that's not just in Ghana. We all know that the MTN
brand is strong and they provide a good product. Vodafone and Airtel are the two
fasted growing operators here and they provide good quality and are strong in many
supplementary services like mobile payments. And let's not forget Tigo; they are
really providing quality. All these operators have their own issues and challenges
but the quality here in Ghana is good and better than in the neighboring countries.
GLO just started, so it's difficult to say something about it. And of course we have
CDMA operators like Expresso. They lost market share but it looks that they are
growing again. It is interesting to watch what the CDMA operators will bring in the
near future. At this moment I observe that the growth is mainly on the networks of
the GSM operators.
At Helios Towers Ghana (HTG) what exactly are the kinds of services you are giving
to the operators and what are the challenges you are facing?
Helios Towers Ghana is one of the operating companies of Helios Towers Africa (HTA).
HTA has operating companies is Ghana, Tanzania, the DRC and a sister company in
Nigeria. The main shareholders are Helios Investment Partners, Soros, Albright
Capital, Rothschild Capital and the IFC.
We have two competitors in Ghana; American Towers [ATC], and Eaton. We are Ghana's
first licensed telecoms infrastructure company when we acquired 730 sites from Tigo
Ghana in January 2010 and of course Tigo signed contracts with us to stay on these
towers and they pay us a monthly lease fee to keep their equipment on the towers.
Our core business is to provide services to the operators being: towers space,
ground space, uninterrupted AC or DC power, fuel and electricity, permits,
maintenance of generators, security and managing the landlords and the communities
were our towers are located.
We frequently get the question; why do we need a tower company. The answer is very
simple. HTG is an independent company and we provide a solid product and high
quality to all licensed operators. We provide speed to market as operators don't
have to build their own towers anymore. Building towers is a long process. We
provide service within 2 weeks. On top of this operators don't have to invest in
towers anymore. We are cost effective and the availability or uptime is
significantly higher than in the industry. HTG provides one stop shopping and
complies with all modern safety standards.
HTG has added around 600 co-locations since we started here in early 2010. We are
proud that we have been able to avoid the erection of 600 new towers in Ghana.
600 co-locations?
Yes that is a lot; most of them are (on top of the 730 from Tigo) from Vodafone,
Airtel , MTN, ISP's and other institutions. The business we are in is successful and
customers are happy with our performance. Co-locations do reduce the proliferation
of towers all over the place. It also reduces pollution, because every tower has a
generator, and every generator generates noise and exhaust gasses. When you co-
locate, you put a slightly bigger, but only one generator and not multiple smaller
generators in the same area. One of the many reasons operators want to co-locate is
'speed to market' since they can quickly use existing towers. We bring them up in
less than two weeks; all they need to do is co-locate on our existing sites. We have
730 towers all over Ghana. Operators are now provided with a cost-effective solution
in what we offer them in terms of reduced operating expenses.
Essentially then HTG is in the business of network management and collocation,
meaning telecom operators are outsourcing a critical component of their business to
you to save cost and drive efficiency?
Yeah, because trying to build towers in Ghana is not easy. The government
represented by the NCA [National Communications Authority] has said it clearly; they
want to reduce the proliferation of towers to be deployed and this is partly avoided
with the new model (tower companies) as part of their requirements to protect the
environment. Setting up towers takes time and passes through stringent requirements.
That's the process here and in many other countries. One of the recent requirements
in Ghana is that you have to prove that you are not able to use any existing tower
in an area where you want to set up a new one. You have to make a very good case for
the NCA, regarding the towers. So when an operator needs a tower, that operator has
to go through a process, and that process takes time, and the outcome is not always
predictable. For that reason they come to Helios. We do manage our sites in a very
professional way with our own 24/7 brand new Network Operations Centre in Accra.
Information from all our sites is collected there with a state of the art Remote
Site Management system.
You were saying something about the CDMA that the industry and the providers don't
have a future in Ghana?
No I didn't say they don't have a future but I observe more growth of the GSM
networks. There has been tremendous development in the evolution in GSM: from 2G to
2.5G to 3G to 3.5G and now to 4G or LTE, this is more or less a revolution.
That is the view of many in Nigeria too where all the CDMA operators appear to be
losing the market to GSM operators.
I won't say there is no future for CDMA but something has to happen there to get it
back on track and keep it attractive.
ADVERTISEMENT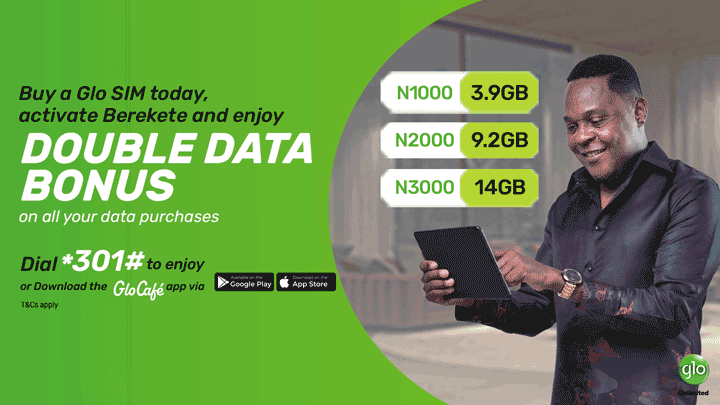 One of the key areas a lot of people are looking at is the capacity of the
indigenous manpower to begin to run the telecom sector at much higher scale, how
much of the local capacity do you have in Helios Tower to manage your critical
operation?
Helios has a policy to work as much as possible with local staff. We are blessed
with excellent local Ghanaians in our company. We have also outsourced many of our
activities to local companies. There are two expats in HTG and that's all.
You are the 2nd biggest operator here in terms of infrastructure, as the CEO of the
company, what is your mission for the company in the next three years?
Recently we won, for the second time in a row, the prestigious "Infrastructure
Company of the year" award. We are very proud on that and I can assure you that we
did not receive this award without reasons.
Our mission is to be the preferred infrastructure partner for all operators in
Ghana. We have the ambition to remain the best in terms of quality, speed and
availability.