By MARTIN EKPEKE
With a click on the mouse, you begin to watch video from YouTube, as you also click the mouse; you begin to watch CNN live. This was what internet users experience recently in Lagos when Main One Cable Company, Nigeria's first private submarine cable company launched its 'Feel the impact promo'. The promo was aimed at giving internet users a first- hand experience of Main One super fast broadband internet connectivity now available in Nigeria.
The entry of Main One Cable Company ends the sole dominance of SAT-3 cable owned by state-run telcos many of which have been privatized. SAT-3 was expensive and provided less expansive access.
But the $250 millionMain One cable which connects many West Africa countries has more than five times the capacity of the old SAT-3 and has also set the tone to lower the cost of wholesale internet access in a region where access has been notoriously pricey.
The Chief Executive Officer of Main One Cable Ms. Funke Opeke said the company decided to embark on the promo which gives each user two hours free to browse the internet, so as to let internet users know the kind of broadband capacity Main One Cable offers. She said the cable delivers more than ten times the broadband capacity of SAT-3, Nigeria sole existing undersea cable, and twenty times the entire satellite capacity of sub-Saharan Africa.
The benefit of Main One's cable has been felt in several sectors including education, health and entertainment to help drive growth and create job opportunities all over Africa. Also, the new marine cable is expected to help network expansion, cut the cost of communication and fuel explosive growth in mobile broadband in Africa over the next few years, particular Nigeria, which has overtaken South Africa to become the continent's largest mobile telecoms market.
Internet connectivity in Nigeria, Africa most populous nation of 150 million people, is expensive and unreliable and many businesses are forced to rely on satellite communications.
ADVERTISEMENT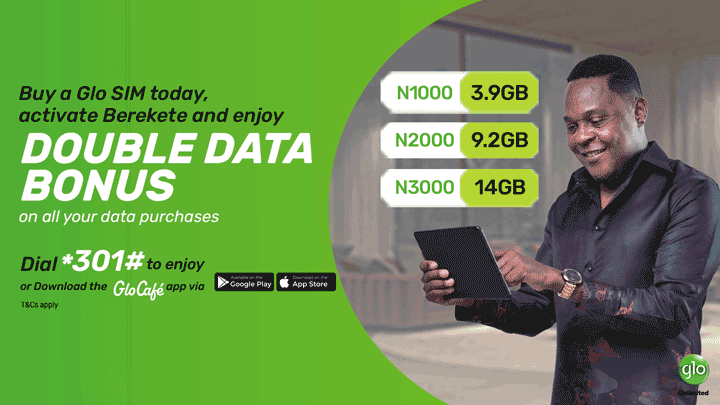 "The Main One enhanced internet capacity will bring more competition among big telecom operators because it has been able to bring down prices of bandwidth by 50%, which is obvious in the cost of blackberry subscription." said Opeke.