Kaduna State government, in northern Nigeria, has commenced a capacity building project for the civil service in the State. The project, sponsored by the World Bank, is the implementation of the Budget, Accounting and Treasury Management Information System (BATMIS), which is aimed at strengthening government human resource, financial and economic management and internal audit systems.
Built on the Microsoft Dynamics Navision platform, the BATMIS system interfaces with the Human Resource Management Information Systems (HRMIS), and allows financial data retrieval and analysis by the Computer Aided Audit Tool (CAAT). This process enables more efficient recording keeping and can be used as a means to eradicate the prevalence of ghost workers. Microsoft Dynamics partner, Gems Consulting, is managing the project.
The implementation of the Kaduna State capacity building project began with a 2-day project initiation seminar which was attended by top government officials from the Ministries of Finance and Labour, led by the Permanent Secretary from the Office of the Head of Service for the State.
In his seminar presentation at the seminar, Mr. Ademiju Aluko, Managing Consultant, Gems Consulting stated that with the implementation of BATMIS productivity would improve significantly as information is better managed and the workflow more efficient. BATMIS and HRMIS provide the Public Sector with real-time reporting of daily operations, instant production of financial reports and eliminates multiple employee records and unauthorized financial transactions. The capacity building programme also aims to equip ten central management agencies with the State Economic Empowerment and Development Strategy (SEEDS).
Mrs. Lydia Oladokun, Microsoft Anglophone West Africa Dynamics Business Manager, who presented the Microsoft Dynamics Navision licenses to the Kaduna State government said, "We are pleased with the progress we have made in Kaduna State through our Microsoft Dynamics partner, Gem Consulting Limited. Microsoft will continue to support our partners in the Public Sector as they provide enterprise resource solutions for government capacity building across Nigeria. With our on-going efforts in government resource development and capacity building, we have steadily worked towards providing solutions that enhance development through information technology."
Microsoft Dynamics is a line of integrated, adaptable business management solutions that enable enterprise businesses to make business decisions with greater confidence. Working with familiar Microsoft Windows software, Microsoft Dynamics solutions are customized and programmed to automate and streamline financial, customer relationship, and supply-chain processes in ways that help the enterprise drive business success.
ADVERTISEMENT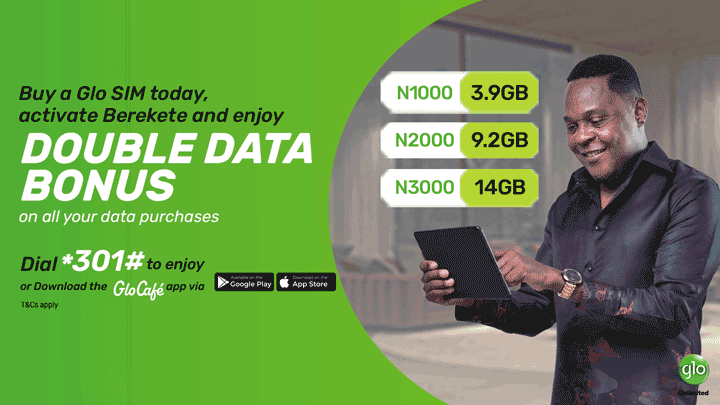 Mrs. Hannatu J. Ugah, Permanent Secretary of the Head of Service of Kaduna state expressed her satisfaction with the implementation of BATMIS and HRMIS in the State. "ICT is such an important aspect of any government and we are delighted to partner with Microsoft and Gems Consulting to improve our capacity building requirements in the State.".