This list isn't perfect. It is merely a guide to feel the pulse of the market from operators' perspective and to help
consumers have a guide on who is who in the market. These are the Top 50 technology companies out of over 100 we tracked.
Over the last 12 months, we have sought to apply two clear indices reflecting the impacts of the companies on the people
within their areas of operation and their impact in relation to their overall influence in the market they serve.
More specifically, we have tried to use the common indices as are common with exercises of this nature: our evaluation of
the IT Edge West Africa Top 50 companies/organisations uses both quantitative and qualitative criteria, such as 'financial
performance, technology innovation, quality of management, execution of strategy, and integration into their respective
industries.'
As is also common with this kind of exercise, companies are often too unwilling to give information and even when they do,
such information contributes little to getting a near accurate picture of things. Therefore, what often works – and this is
not without its own shortcomings- is to seek independent views of established clients of the companies being ranked;
credible newspaper and other publications reports on the companies; and experts' assessment of the companies known
performance using the set criteria as enumerated above.
The IT Edge Intelligence Unit is grateful to its partners and resource providers whose materials and input provided the
bases of this selection of the Top 50 companies across West Africa. They include Jidaw, Com, Technology Times, KPMG,
Forbes, IDC, and a host of newspapers.
There are many thriving and emerging companies which arguably should have made the list, and we appreciate there will be
good reason for valid complaints by companies which did not make the list. It is not entirely our fault. Private companies
hardly disclose their "company financial and other key metric information". For us, out of so many challenges, this is a
valid list of the many great technology-business enterprises and organisations, whether privately owned or publicly funded,
in the West Africa's increasingly competitive marketplace. Welcome to 2012.

ADVERTISEMENT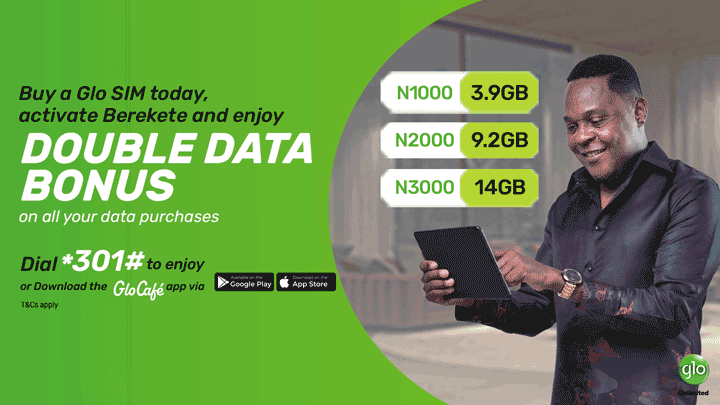 Young but dynamic. In less than three years, DANA Air has redrawn the map of service delivery in the industry using online
platform to interact with customers and consolidate on its increasingly visible market presence.


With over 51 years in service as one of West Africa's leading privately owned airlines Aero Contractors has kitted its
operations over the years with heavy investment in converged technology to drive a new suite of SMS and web based services
in a way that has brought much convenience to air travelers. It is touted currently as fastest growing Nigerian carrier
passenger.



Founded 28 years ago in 1983 in South Africa, Dimension Data (DD) today operates in 49 countries on six continents. DD's
growth has been driven byitsr clients' need to operate efficiently in an environment where collaborative partnerships and
the intelligent network have emerged as the two most important business enablers.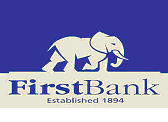 FirstBank has been through many seasons since 1894. From being the only bank in Nigeria for decades, it has weathered
explosive competition through enhanced use of technology to deliver services to retinue of customers from across Nigeria.
Its technology presence on converged services is a continuation of its Century II programme designed to increase uts market
value through heavy use of technology.
Fidelity Bank is ranked amongst the top 10 in the Nigerian banking industry, with presence in the major cities and
commercial centres of Nigeria. Over the years, the bank has been reputed for integrity and professionalism. It is also
respected for the quality and stability of its management. Equally importantly is its use of converged services like its
competitors to bring ease of banking services to its clients.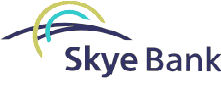 Skye Bank PLC has evolved into one of the top financial institutions in Nigeria, after its very seamless consolidation
exercise in 2006. Since its consolidation, it operates as a group that provides facets of financial products and services
powered by a purpose built technological framework that supports the service delivery process to customers.


Guaranty Trust Bank plc, incorporated in July 1990 is one the banks at the forefront of reconfiguring banking services
through converged technology platform. Its web-page banking is one of best in terms of deliverables and user friendliness.

United Bank for Africa Plc is one of Africa's leading financial institutions offering universal banking to more than 7.2
million customers across 750 branches in 18 African countries. Its capacity to deliver realtime services to its customers
is solely hinged on heavy deployment of converged platforms.
The National Information Technology Development Agency (NITDA) is the clearing house for IT projects in the public sector
in Nigeria. The Agency is committed to bring government and its services closer to the people through IT. Entrusted with
the implementation of the National IT policy, which seeks to make Nigeria an IT capable country in no distant future, part
of its mandate is to ensure convergence.
NASRDA
The National Space Research and Development Agency (NASRDA) is one of the Research Institutions under the supervision of
the Federal Ministry of Science and Technology. Its impact has been felt majorly in the successful launch of Nigeria's low
earth orbit satellites first in 2003 with the launch of Nigeria Sat 1, and then in 2011 with the launch of NigeriaSat 2 and
NigeriaSat X to firmly put Nigeria on the map of the global satellite industry. Part of its areas of success is the
fulfillment of its mandate to make Nigeria build indigenous competence in developing, designing and building appropriate
hard and software in space technology as an essential tool for its socio-economic development and enhancement of the
quality of life of its people. Nigerian engineers successfully built and launched NigeriaSat X into space in 2011.
Part of the mandate of the National Office for Technology Acquisition and Promotion (NOTAP) is to harness innovations and
creative works of Nigerians towards technological advancement and global competitiveness. NOTAP is leading the campaign for
greater local content in the technology deployment and usage, promotion of Intellectual Property; technology advisory and
support services; commercialization of R&D Results; and research industry linkage among others.
Nigerian Communications Satellite (NIGCOMSAT) Limited is a limited liability company company under the auspices of the
Federal Ministry of Communication Technology. It is tasked with the operation and management of Nigerian communications
satellites starting with NIGCOMSAT-1 which was launched in May 2007 and de-orbited after 18 months. A replacement
satellite, NIGCOMSAT-1R which has the same features but with a few modifications as NIGCOMSAT-1 is scheduled to be launched
during the last quarter of 2011. Much of its brand value still hinged on its achievement of launching Africa's first
communication satellite and the resultant effect it has had on the entire industry. NIGCOMSAT-1R should consolidate on
this to set the tone for a firm grip of the green areas in Africa's satellite market.
Others promise great service. iWayAfrica guarantees IT.
iWayAfrica – Africa's leading corporate data provider is the result of the merger of Africa's leading companies of Africa
Online, Afsat Communications and MWEB Africa with nearly 45 years of combined experience. With points of presence in more
than 40 countries, iWayAfrica provides customised solutions to Africa's local, national, pan-African and multinational
enterprises. More than 60,000 customers in Africa choose iWayAfrica's corporate data services to make it a leader in that
segment.
Programos Software Group
Programos Software Group is a Nigeria's leading capital market software operations backbone company. its self-selling
INTEGRA.WEBSTONE software is currently running in over 100 stockbroking firms in Nigeria with on-going online
implementation for other African stock-broking firms and has given Programos Software Group the bullish hold of the
computerization of the activities of the Nigeria financial markets among other software vendors and developers servicing
the market for over a decade now.
The business of Medallion involves setting up Interconnect Houses where operators not only have the opportunity to
interconnect with multiple operators in one location, but equally share the available telecom infrastructure thereby
reducing overhead. While most interconnect operators focus on only transiting of calls, Medallion's model offers full
financial settlement and reconciliation of interconnect traffic. This would greatly eliminate interconnect indebtedness in
the industry and lead to accurate and timely processing of interconnect charges. Medallion has operational base in North
America as well as across several African countries
Unique Solutions Ltd is established as an ICT based company and has delivered innovative ICT services to corporations,
governments, educational institutions, private individuals and small businesses. Through out The Gambia, it has delived a
range of services from internet connectivity, wide area network connectivity, local area network connectivity, computer
hardware, software sales and maintenance, outsourced it-managed services, web design and hosting, extended power backup
solutions amongst others.
MultiChoice literally owns the digital pay-TV channel in Nigeria. A leading multichannel digital satellite television
operator across the African continent, it has set the tone for the future of televiosn broadcast on the continent with its
2011 launch of mobile television in Nigeria with services available in over a dozen cities via 3G streaming (3G) and
Digital Video Broadcast Handheld Technology (DVB-H).
Nigeria's leading telecommunications operator and leading "triple-play" (mobile, fixed wireless voice, wireless broadband)
provider, is quoted on the Nigerian Stock Exchange having been listed on July 14, 2008. It is the first telecommunications
operator in Nigeria to be listed on the domestic Exchange and the largest CDMA 3G Mobile network with a customer base of
that will exceeds the 3 million subscribers mark in a market largely dominated by GSM operators.
Globacom is a leading mobile service provider in Nigeria with considerable presence in West Africa including Republic of
Benin, Ghana and the Ivory Coast.
With over 35 million subscribers MTN Nigeria Communications Limited is the biggest operator not only in Nigeria but on the
continent. Its operations in Africa including West Africa is extensive and covers millions of people and thousands of
communities.
Etisalat has footprints in 18 countries traversing the Middle East, Asia and Africa. In Nigeria, it has maintain steady
rise to become one of the fastest growing networks.
SkyVision is a leading global IP telecommunication service provider to emerging markets, offering solutions over satellite
and fiber optic network systems. SkyVision's focus is on global IP connectivity services for customers that include
incumbent telecoms, ISPs, cellular operators, global and local enterprises, government entities and NGOs in over 50
countries.
Nokia's mission is simple: Connecting People. Touted as the king of mobile phone, it has maintained market leadership
through sustained dynamism in an increasingly competitive environment.
Samsung Electronics, South Korean multinational electronics and information technology company is the flagship subsidiary
of the Samsung Group. With assembly plants and sales networks in 61 countries across the world, Samsung has approximately
160,000 employees. In 2009, the company took the position of the world's biggest IT maker by surpassing the previous leader
Hewlett-Packard. With the Galaxy S model mobile phone, Samsung's smartphone lineup has retained the second-best slot in the
world market for some time. In Nigeria, it has remained top on the league in terms of market reach and brand value.
Swift Networks Limited, facilities-based telecommunications services, provides multi-service broadband connectivity
services to businesses and residential subscribers.
Zinox is Nigeria's premier computer company and the pioneer manufacturer of Nigeria's First Internationally Certified
Branded Computers. It has the biggest valued brand in that segment of market and has an extensive influence within the
public and private sector.
Ericsson is a world-leading provider of telecommunications equipment and services to mobile and fixed network operators.
Over 1,000 networks in more than 180 countries use our network equipment, and more than 40 percent of the world's mobile
traffic passes through Ericsson networks. It is one of the most visible network builders in the country and has a high net
worth brand value among operators across West Africa.
rlg Communications is a privately owned Ghanaian company. It was founded over a decade ago entirely on building local
capacity first and then using the skill subsets to drive indigenously owned technology factories. The company is the first
in sub-saharan Africa to assemble mobile handsets and has also gone into extensive production of laptops and other mobile
devices. rlg Communications also trains the youth in mobile phone repairs and maintenance as well as the sale and servicing
of mobile phones nationwide. With its head office at Osu – Accra, rlg Communications has branch offices in all the ten
regions in Ghana and is already working on opening presence in Nigeria and The Gambia.
Junisat has grown to serve the often neglected mid level market where it has built considerable influence by delivering
bespoke solutions to an array of bespoke clients to increasing their competitive advantage.
Progenics is a total solutions provider that has serviced the financial sector of the economy for many years with software
solutions to meet the specific needs of the sector. Progenics has also provided software and solutions to organisations in
areas as diverse as government and the oil & gas sectors.
Signal Alliance is a Systems Integration company for IT and Telecoms Industry. It has quietly grown a list of clientele
providing best of the class services that have helped client to enhance their profit and drive greater efficiency among
others.
Main One Cable Company Limited ('Main One') is the first submarine cable company offering open access, wholesale broadband
capacity in West Africa. Wholly African-owned with a vision to expand the much needed capacity on the African continent
ensuring reduced costs of broadband communications across Africa, it is gradually but steadily changing the face of
broadband connectivity delivery.
Computer Warehouse Group is one of the country's biggest IT brand with presence in Ghana and Uganda among other African
countries. With extensive presence in the financial, telecoms, and oil and gas sectors, CWG is drawing nearer its vision of
becoming the No.1 IT Utility provider in Africa by 2015.
InterSwitch Limited is an integrated payment and transaction processing company that provides technology integration,
advisory services, transaction processing and payment infrastructure to government, banks and corporate organizations. It
has virtually redrawn transaction processes in the country through its switching services that has made it the biggest
brand in that sub-segment.
eTranzact is the first online real-time payment system that allows account holders to pay for goods and services purchased
from merchants, transfer funds to any bank account, cell phone, any card, pay bills, order products with no hassle.
Soft Solutions Limited (SSL) is an IT Solutions and Consulting Company. Since its establishment over 16 years ago, the
company has emerged as one of the leading solutions providesr and consultants in the Nigerian IT space
Direct On PC is the leading provider of Internet / Intranet solutions for corporate, SMEs, NGOs, government and educational
institutions. An influential leader across West Africa, it has leveraged on its highly skilled workforce and state of the
art facilities to meet growing and sophisticated demands in the West African marketplace.
Galaxy Backbone Plc is a public enterprise of the Federal Government incorporated in 2006 with the primary mandate of
setting up and operating a unified ICT infrastructure platform that addresses the connectivity, transversal and other
technology imperatives for ministries, departments and agencies (MDAs) of the Federal Government of Nigeria. It remained
unchallenged in its league and command extensive influence within the public sector.
Phase 3 Telecom provides connectivity backbone services and it has been deploying one of the most reliable and most capable
IP backbones in the West African sub-region to meet the increasing demands for bandwidth requirements.
Layer3 Limited is one of Nigeria's upwardly mobile network solutions provider and systems integrator. It provides next
generation IP data and voice solutions to drive enhanced business efficiency. The company's core specialty is in managing
IP services, data connectivity, network security and unified communications. It has occupied a premium position in this
segment among a growing list of clients in nearly a decade.
Precise Financial Systems Ltd is an indigenous software development company which area of core competence is the provision
of financial software. It has brought its core competence to bear heavily in the country's financial sector.
21st Century Technologies Limited is a high premium multidisciplinary telecommunications service provider with extensive
service deployment to an array of clients within and outside Lagos.
Airtel Nigeria Ltd., a unit of India's Bharti Airtel Ltd. (BHARTI). Bharti Airtel Limited is a leading global
telecommunications company with operations in 19 countries across Asia and Africa. Airtel is the new brand name for the 16
Zain operations across Africa which were acquired by Airtel International in June 2010. The company has evolved to become
among the top 3 mobile operators in Nigeria with considerable presence in West Africa. It announced an investment of $600
million over the past year to expand its network capacity and improve its service in Nigeria.
Eartholeum Network Limited is a Nigerian company with core competence in transaction and enterprise business solutions. A
Nigerian e-business company that provides secure user-friendly electronic solutions such as mobile banking, biometric
self-service, and point of sale services among others. Mid this year, it launched the QikQik Business Ownership Scheme in
partnership with the National Directorate for Employment (NDE) designed to create 100,000 new jobs. QikQik is a financial
service platform available for all mobile phone users.
About PNN
PNN is a Pan African technology service provider that began operations out of Nigeria in 1998, playing a significant role
in the development of the telecommunication and energy sectors of the economy through the provision of various services.
PNN has over 250 staff employed in Africa comprising of both expatriates and indigenous persons. It expanded into Ghana,
Rwanda and Uganda in 2008 and the United Kingdom in 2009, it plans to have operations in 20 African countries by 2015.
Since 1982, New Horizons Computer Learning Centers has grown to become the largest independent IT training company
worldwide. They offer more courses, at more times and in more locations than any other computer and business training
company. Businesses and individuals can choose from hundreds of course offerings, delivered by experts, and offered in
hundreds of convenient locations around the world. In Nigeria, New Horizon and its partners have been able to kit thousands
of young Nigerians with first-rate IT skills.
HP is a technology company that operates in more than 170 countries around the world. They explore how technology and
services can help people and companies address their problems and challenges, and realize their possibilities, aspirations
and dreams. They apply new thinking and ideas to create more simple, valuable and trusted experiences with technology,
continuously improving the way customers live and work. In Nigeria, HP hardware solutions are readily deployed to achieve
results whether in offices, homes or corporate Nigeria. The HP brand is big and very visible across West Africa.
Software giant Microsoft has lead concerted efforts to automate the public sector and bring software solutions closer to
un-served communities across Nigeria. The company's operating system Windows is still the chief OS for most computers in
the country giving it an enviable edge in the marketplace.
Cisco Networking Academy is a global education programme that teaches students how to design, build, troubleshoot, and
secure computer networks for increased access to career and economic opportunities in communities around the world.
Networking Academy provides online courses, interactive tools, and hands-on learning activities to help individuals prepare
for ICT and networking careers in virtually every type of industry. In the last decade or so, the router king has
increasingly become famous with its Cisco Academy whether in urban or rural Africa where thousands of youths are exposed to
the fundamentals of IT.
TECNO TELECOM LIMITED, established in July 2006 in Hong Kong, is a comprehensive mobile phone manufacturer specializing in
R&D, manufacturing, sales and service. With years of development, it has now become one of the major mobile phone suppliers
in the world and one of the largest mobile phone manufacturers in China. In the year of 2008, TECNO decided to focus on
Africa as its key market and accordingly launched TECNO brand strategy. Through three years of efforts, TECNO has achieved
initial success with its outstanding and unique marketing strategy, and has now become one of the most popular mobile phone
brands in many countries in Africa including Nigeria, Kenya and Ghana.