Nigeria needs to inject IT in health industry
Mr. Charles Nwasor is a health information technologist and founder of Xcellent Technologies based in USA. In this online interview with eT Edge News MARTIN EKPEKE, he talked about the objectives of his company in finding effective ways of using information technology to improve access to quality health services in Nigeria.
How will you describe the Nigeria's health sector in terms of ICT application, what is your organization doing in that regard?
I do not have exhaustive knowledge of Nigeria's health sector, but from what I have seen; Nigeria is still at the early stages of incorporating information technology in its health industry, particularly in the clinical sense, not just for administrative purposes. There have been initiatives in the past at some of the universities, but the uptake has been lacking, perhaps due to the pervasive infrastructural deficit in the country. In the private sector, there is a noticeable uptick in interest in mHealth and Electronic Health Record systems, but generally, there is room for significant improvement given the implications for changing the state of health of all persons resident in Nigeria.
For starters, the government has a role in putting together a strategic framework for the meaningful use of Health Information Technology in the country. Through partnership with experienced organizations, the government at both federal and state levels can develop and execute workable plans for transforming Nigeria's health system. There is a notable gap in this regard, especially relative to developments in countries like Ghana, Kenya, or South Africa.
Over the last two years, we have had the privilege of speaking at various forums in Nigeria to raise awareness. As we begin to explore opportunities for partnerships, we anticipate the need for technology and knowledge transfer into Nigeria to encourage local innovation to best address Nigerian realities. To that end, we are presently engaged in dialogues with federal institutions and some private healthcare providers. Although the interest is growing, it is not yet as strong as it should be in view of the challenges of healthcare in the country.
You claimed Nigeria is the most hazardous place in the world for expectant mothers and children, can you attribute that to lack of information?
ADVERTISEMENT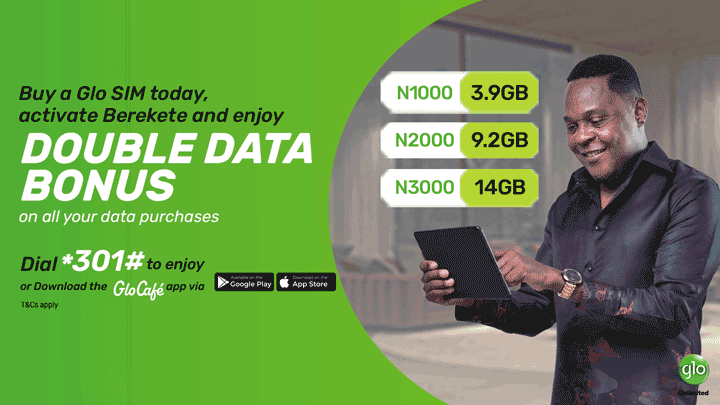 The statement I made is that Nigeria is second only to India as the most hazardous place in the world for expectant mothers and children. The claim stems from the analysis of reports from the World Health Organization (see page 1 of Trends in Maternal Mortality) which indicates that "At the country level, two countries account for a third of global maternal deaths: India at 19% (56,000) and Nigeria at 14% (40,000)." When adjusted for the percentage of national population, it is clear that Nigerian mothers are dying at a higher rate. For child health, see Nigeria's profile on page 9 of the WHO report, Committing to Child Survival: A Promise Renewed. From these reports you find that with only about 2.2% of the world's population, Nigeria bears 14% and 11% of the global burdens of maternal and child deaths respectively.
Lack of information is one of the underlining problems of health care in Nigeria. Whether viewed from the academic perspective in terms of literacy or from the informed provision of health services, there are gaps that cause and sustain poor health practices, as well as the substandard management and delivery of care. Take for instance, an expectant mother who had little education and lacks information about maternal health services available in her locality or information on proper dieting, safe physical practices, and other positive health-seeking behaviours, resorting to unskilled birth attendants that may not be safe for her and the child. Yet, she's an adept user of mobile communication and can be better informed. Or the healthcare provider that does not take the time to gather and learn the medical history of a new patient prior to administering or prescribing care. Imagine the impact of administering care with minimal knowledge of the patient that is being treated…and furthermore, lacking the capacity to gain insights from longitudinal records.
On the management level, there is also lack of reliable information on the true state of health of any jurisdiction in Nigeria. They mostly depend on surveys and estimates that have little bearing on actual and documented clinical encounters. There is almost no monitoring of clinical quality indicators or clinical outcomes from real patient health records.  In the public health domain, there is no reliable monitoring of syndromes or the spread of diseases in real-time to enable speedy and informed interventions to contain potentially dangerous outbreaks. The sooner we begin to bridge these gaps, the better because ultimately, in order to bring about the change that is desperately needed, it is essential to begin to systematically gather and analyze information in order to make informed decisions. This was very well articulated by IBM noting that "…it is the consistent delivery of the right information to the right people at the right time that results in the ability to use information in entirely new ways to lower costs and provide better quality care for healthier patients and communities."
How can people apply ICT to health with regards to health information exchange and clinical decision support?
Health Information Exchange serves the purpose of ensuring that all participants within a continuum of care have access to the information they need in order to effectively play their roles. Say for instance, a cardiac patient resident in Benin travels to Abuja and happens to need the care of a cardiologist in Abuja. It is crucial for the attending physician in Abuja to have access to relevant information about the patient from the counterpart in Benin. Closely related to that is the function of clinical decision support, which provides diagnostic or treatment assistance to providers at the point of care. It could be simple systems that help frontline health workers properly diagnose conditions based on symptoms entered or more sophisticated systems that analyze health information and match them against clinical/research knowledge-bases for effective interventions. Given that these are more advanced functions of connected health/health information technology, their meaningful application in Nigeria depends on the adoption of basic infrastructures.
Do you think lack of database of patients that gives relevant information can be responsible for treatment complications?
Treatment complications can arise from administering care without having sufficient information about patients. The information systems are only facilitators of informed provision of care…they do not replace healthcare providers. Therefore, it is very important that professionals who are provided these new tools of work use them appropriately.
Don't you think lack of last mile connectivity will continue to hinder collaboration between urban-based and rural-based health specialists?
Yes. The lack of connectivity at the fringes will always hinder clinical collaboration with urban-based healthcare providers.
Do you share the opinion that radiations from cell phones and base stations have health implications?
I have no empirical basis and therefore do not presently share that view. When dealing with scientific phenomena, it is a requirement to always anchor positions on verifiable facts. If verifiable research demonstrates that, then there will be a basis to subscribe to that point of view.