Why we dominate the microwave arena
Since 1998, Aviat Networks has been doing business in Nigeria, rolling out radio connectivity and other services for over 50 customers including telcos, financial institutions and operators in the oil & gas sector. Aviat's revenue since flagging off business in Nigeria is tipping over US$500 million. In Lagos at a recent interaction with eT Edge News MARTIN EKPEKE and MOSHOOD ABUBAKAR, Aviat Networks' Marketing Director, GARY CROKE reveals that Nigeria remains the largest market in Africa and next to USA in terms of business volume for Aviat Networks. He says Aviat Networks' market strength has been fostered on three core market values for its customers: simplify their lives, save them money and safeguard their future through Microwave technology.
In terms of LTE technology, how do you intend to penetrate the Nigerian market?
LTE is a huge focus for Aviat as a company, we have deployed in over 10 large scale commercial LTE networks today including the largest LTE network in the world. We have lot of experience that we can bring to the Nigerian operators who are just starting with LTE deployments. Based on this experience in various LTE networks, we believed that what we have learnt will really take Nigerian networks towards LTE most effectively.
Fibre is readily available in Nigeria even though it's not yet widely deployed. Do you think the best technology for backhaul technology is Microwave?
Absolutely! Microwave is the best choice for base station backhaul both for 3G and 4G. Microwave clearly meets the backhaul capacity for LTE needs that's been proven in our many Microwaves installed today with LTE. Capacity is definitely not the issue. In addition, Microwave is much more cost effective than fibre in most cases in terms of broadcasting deployment. That being said, capacity is aggregate to the level above 10GB and fibre becomes a more suitable technology but below 10GB per seconds Microwave is certainly the ideal of choice.
In the next three years which area of the Nigerian market is Aviat Networks looking at?
ADVERTISEMENT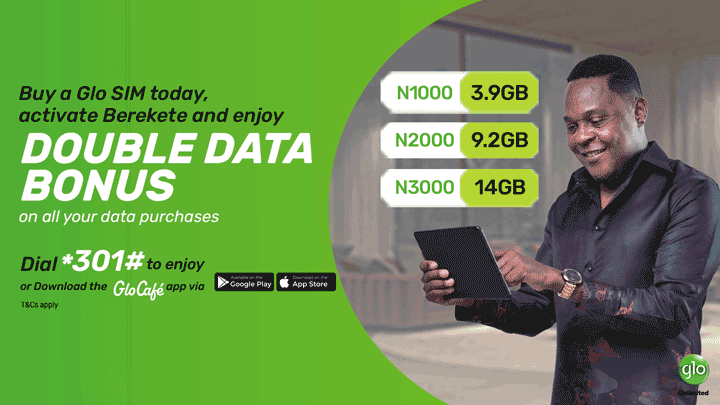 We do most of our business today with mobile operators, although we have many different customers in other sectors as well like oil and gas, financial institutions and so on. Mobile is our largest technological market. Most of our customers in business today are modernising their 3G networks but also looking towards Aviat Networks to help guide them towards LTE.
What is the general value preposition that Aviat Networks is bringing to Nigeria?
Aviat offer three things to its customers: we simplify their lives, save them money and we safeguard their future. One of the biggest challenges for our customers is the complexity with their networks and the complexity in rolling out networks. Through our products and services we have really simplified our customer's lives; also we are heavily focused on lowering total cost of ownership for our customers. We find that the biggest contributor to total cost of ownership is actually in networks OpEx and not CapEx. Around 70% of the total cost of running a Microwave system over five years is in OpEx. The contributors to OpEx vary little but mostly in tower expenses and hidden cooling expenses at the sites. We are really focused on three areas of technology services to help with this. First is our performance; our radios lead the industry in performance and systems gain which result in simpler towers, smaller antennas and mobile reliability. The second area is our product architectures, we have released a whole new trunking radio for the Nigerian market that can reduce cooling and the air conditional cost and lower the overall total cost of operating Microwave. The last thing is our in-country service support. As we saw in the video [that I showed you], we have about 100 employees in Africa dedicated to Aviat and to Microwave, we have got nearly fifty in Nigeria alone, seven offices in Africa, we are really dedicated to in-country services and support to help our customers rollout LTE and 3G networks.
In Nigeria here we still have issue of quality of service, in what other ways is Aviat Networks helping MNOs step up their network service?
Our products are some of the reliable products in the industry. In Aviat, we do about 30% of our business in critical applications, public safety agencies, utility companies, oil and gas companies and the key requirement for this market is reliability and uptime. These networks cannot go down, life depends on the services that are provided on these networks, so Aviat really has a history of delivering mission critical products and those are the same products we send to the mobile space. In addition to our products, our hi-tech personal services support really helps our customers through operational challenges.
What is your market share as a global brand?
Aviat has about 8% of the global microwave market which makes us the largest independent microwave supplier in the world, which means microwave, is all we do. However, when you look at our two largest regions, North America and Africa; I believe our share is high in the total market share. We are very significant competitive player in the microwave arena. Nigeria is our largest market in Africa and in terms of the country; it is the second largest country by business volume next to the US so it's an extremely important market for us. We have been doing business in Nigeria since 1998. We have had over 500 million dollar revenue since we started here. We have got over 50 customers all over. We have installed about 56,000 radios in Nigeria alone. So it's an extremely important valuable country for us. We invest a lot of technical resource in Nigeria. Our technical capabilities and service support is extremely strong here. That is what set us apart from many other microwave players.