Kaymu as new face of Nigeria's online marketplace
Online shopping is gradually gaining momentum in Nigeria helped largely by the growth of mobile internet nationwide and the increasing availability of broadband in commercial centres. Some reports predict that Nigerians will spend over N90 billion shopping online in next two years as against the N62.4 billion spent in 2011. RORY NORMANTON, Head of Categories at Kaymu.com.ng, an online platform that connects buyers and sellers, shares his company's plans with eT Edge News team of MARTIN EKPEKE and MOSHOOD ABUBAKAR in Lagos. NORMANTON talks on Nigeria's exploding ecommerce and how Kaymu is becoming the No.1 e-marketplace for buyers and sellers.
Can you tell us more about Kaymu?
Kaymu is an online marketplace. We provide a platform that gives nationwide exposure to independent retailers. All the sellers need to do is register on the site, upload their items and start selling. It really is that easy! Nigeria is full of retailers who are struggling to increase their sales. Traditional retailers selling from a market or local store can only access a limited catchment restricted by their geographical location. Independent retailers who have embraced ecommerce and have a personal website also struggle as they might not have the expertise or marketing budget to advertise their shop properly online. In addition to this, consumers frequently worry about online fraud, and the less presence you have online and the weaker your interface the more buyers are likely to have concerns. Kaymu provides the solution for both buyers and sellers. The possibility is created for sellers to be able to scale their own business and increase their sales without investing in costly overheads and for buyers to access huge variety of goods, competitively priced with no concerns over fraud.
All online retail shop in Nigeria use the Point of Sale (PoS) and Cash on Delivery (CoD) mode of payment. Give us an overview on Kaymu's SafePay as a secured payment solution for ecommerce transaction?
We have introduced Kaymu SafePay to address concerns about fraud when shopping online in Nigeria. The two major benefits of Kaymu SafePay are improved security for both buyers and sellers and access to more shoppers. Shoppers who have avoided shopping online up until now for fear of fraud will feel safe to shop on Kaymu. The process is simple. When buyers prepay for an item they will now pay into the Kaymu SafePay account, we will then hold the money until we have confirmation from both parties that the transaction is complete before we transfer the money to the seller. Alongside this, we ask all our sellers to offer the option to pay to or local pick up and cash on delivery.
ADVERTISEMENT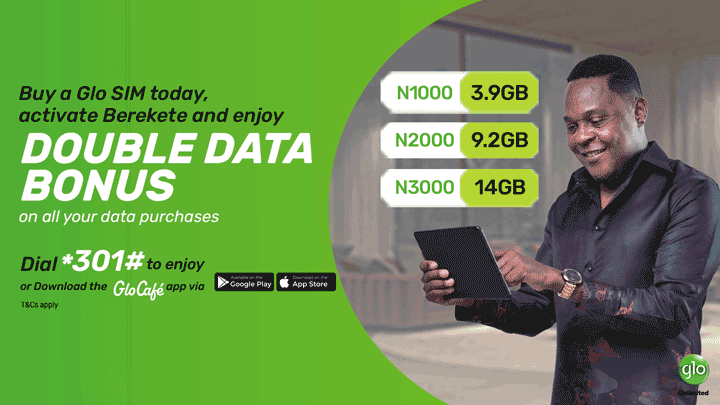 What are the challenges in doing business here in Nigeria compare to other countries?
One of the greatest challenges has been educating web users. Shopping online is relatively new in Nigeria in comparison to some other markets. When we launched, one of the most significant problems was establishing ways to educate users. People were coming onto the site, looking around and clicking "Buy Now" without any appreciation of the consequences. In many instances the transaction failed to complete. When we chased up to understand the reason for this we soon realised people just didn't understand how shopping online worked. As a result, we have implemented a number of initiatives aimed at improving user understanding. These have included improving the interface, educational banner ads on the site, educational newsletters and a call centre set up specifically to call all new users and talk them through the site when they first register.
Another big problem is logistics, the cost of delivery, particularly. Lower priced categories like fashion can often be a large proportion of final price. As a result, we have been working with a number of the logistics firms out here, trying to establish which firms offer the most efficient service at the best price. All these result we try to feed back into our seller network so the benefits can ultimately be seen by the buyers.
What competitive edge does Kaymu have over other online retail shops?
There are two sides to this question: the perspective of the buyers and the perspective of the sellers. There is a different value proposition for each party. For buyers, Kaymu offers a huge variety of products at great prices. We have a growing community of buyers, currently over 500, offering a huge range of products. The sellers are also to a certain extent are in competition, a buyer can search for a Blackberry, Bold 9900 and find 10 different sellers all offering the same product. They therefore need to price competitively; the person with the best price will obviously sell the most. Kaymu for buyers offers the best prices; we regularly benchmark ourselves against the competition and find ourselves 5-15% cheaper.
For sellers, as i touched on earlier, we offer them the opportunity to reach a national market with little additional expense on their part. We bring them more customers and the chance to scale their own business. We also work with them to improve their service and product offering, giving them regular feedback on things such as popular price points and best-selling products.
According to Euro-Monitor International, a global market research organisation, Nigeria recorded 20% e-commerce growth in 2011 valued at N62.4 billion. How will you rate the growth in e-commerce now?
The growth is huge. Every day, there are new ventures popping up online and new customers testing the sites. Internet penetration is increasing rapidly as is middle-income growth. In terms of ecommerce, one of the main advantages of Nigeria is that retail historically has always been comparatively weak. There are local markets and small shops and then malls like The Palms/Shoprite but nothing in between. The retail offering is generally poor with little variety available for consumers. Outside of the major commercial centre, provision gets even worse. The advent of e-commerce now means that consumers can shop from their homes or offices and access more products than in any physical shop. This is even more relevant for those who live outside the big commercial centres. Nigerians now have access to products they haven't had ever and so there's no doubt that it will grow. Kaymu is doing a lot of initiatives. First and foremost, it's the quality and the price that we offer. The site will only survive if we have great products and good prices that is what we are pushing forward today and that is what we are achieving. If you look at our competitors, we are 5-10% cheaper. Ultimately, retail should be about convenience and price, both of which Kaymu can excel at.
Tell us more on your charity celebrity auction to help motherless babies' homes?
Kaymu launched the Kaymu celebrity auctions to commemorate the launch of the e-commerce community in Nigeria and to encourage the spirit of giving back amongst Nigerians. Popular Nigerian celebrities have joined forces with Nigeria's number one e-commerce community for buying and selling to help make a difference in the lives of motherless children. To-date, T-shirts, headphones, suits, shoes and many more items have been donated for auction on Kaymu.com.ng by popular Nigerian celebrities such as Tuface Idibia, DJ Cassie, Mid Night Crew, Lynxxx, Eku Edewor-Thorley, DRB LasGidi, Burna Boy and many others to help raise funds for the Lagos State Motherless Babies' home.
Where do you see Kaymu in two to five years time?
Kaymu will be the place to go for buyers to shop online. They will have access to a huge variety of products at the best prices. Independent sellers and locals will use Kaymu to supplement their income and there will be a growing demography of 'Powersellers' who earn their living through selling on the platform. The future is bright for Kaymu!
The advent of e-Commerce now means that consumers can shop from their home or office and access more products than in any physical shop
E-commerce growth in Nigeria is becoming huge as there are new ventures popping up online everyday testing our website; internet penetration is increasing rapidly as a result of that