Nigeria's VAS sector lacks broad based regulation
Dr. Ing. PIERRE KAMANOU, Managing Director of GTS-Infotel believes VAS mobile Value Added Service (VAS) aggregators are playing in a non-level playing field. KAMANOU says regulation is lagging far behind the fast pace growth of mobile VAS leaving aggregators at the whims of dominant operators; and until the market becomes much more structured through regulatory interventions, the full potentials of VAS sub-sector will remain unexplored. He shares his thoughts with ABUBAKAR MOSHOOD and ANTHONY NWOSU of IT Edge News in his Lagos office.
What are the core values and objectives of GTS-Infotel?
GTS-Infotel is a leading licensed mobile VAS Aggregator in Nigeria, specialized in the provision of SMS Shortcodes at various premium rate tariffs across multiple mobile operators, enabling third party Content Providers to provide various types of interactive SMS services as well as Push SMS services to their mobile user base. Premium SMS Shortcodes is becoming (especially at international level) the most popular and efficient way to monetize mobile content. Today we are talking about the development of local content and how to establish a reward framework for it. We want to play the role of an SMS aggregator in Nigeria and Cameroon by enabling local content providers to market their content to mobile subscribers via premium SMS Short Codes on equitable revenue share basis. This is our main objective. As you know today, most (if not all) end-user customers & prospects are mobile subscribers, and are also becoming mobile internet subscribers at an increasing rate. As per the recent NCC report, there are about 60 million internet mobile subscribers which equals to 50% of the total mobile subscriber base. This means mobility can to be brought to any type and size of business by the introduction of mobile websites, multi-channel contact centre and mobile interactive services, and which we do provide as part of our hosted Enterprise VAS solutions and mobile Marketing solutions through SMS, VoIP, WAP.As a Content Aggregator, GTS-Infotel also partners with various international and local mobile content providers for the sourcing and integration of various types of Infotainment content to mobile operators' portals: MTN CRBT & MTN Play Portal, Airtel CRBT, GLO MagicPlus.
What are the challenges you are facing?
The main challenges we are facing on the development of our SMS Shortcodes business are mainly due to the fact that this sector is not well structured and is suffering from lack of broad based regulation. Despite the fact that we obtained SMS Shortcodes license from NCC in 2012 after seven years since our first application, as of today we are still expecting NCC to allocate to us a block of approved shortcodes which is required for our business operations relative to fulfilling the essence of the license. In the lack of shortcodes regulation, the provision of SMS shortcodes services is now at the discretion of each mobile operator who imposes their own operating conditions which are often not favourable for the sustainable development of SMS shortcodes business.
ADVERTISEMENT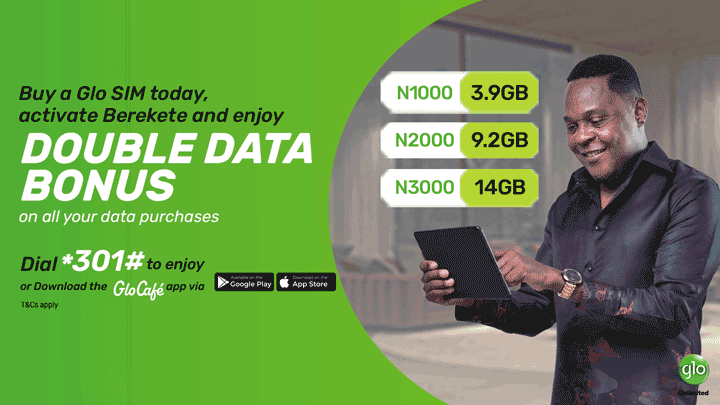 We are currently facing multiple issues among the following: operator's payout for interactive SMS shortcodes services at premium rate are too low (25% for most of them): the revenue sharing model applicable by each mobile operator to third parties branded VAS is the same as for their own branded VAS, which ought not to be so, as the business model applied is not the same.Operator's tariff for Push SMS shortcodes services are too high (up to N5/SMS) compared to the BulkSMS services (less than N1/SMS); very long delay (up to one year sometimes) to receive our payout for premium rated SMS services from an operator; reluctance or refusal of some operators to set up SMS shortcodes interconnectivity agreement with us; very long delay or impossibility to activate an SMS shortcodes at a particular end-user tariff across interconnected operators.
As you can see, the business model for SMS shortcodes services, as enunciated differently by each mobile operator, is not favourable for the massive development of local content in various domains. That is why we keep explaining the need and role of local SMS aggregator in the market which is not recognized by mobile operators in the ecosytem. It's very difficult to work in this position.
Also, the on-going proliferation of unsolicited SMS spam in Nigeria has a negative impact on our SMS shortcodes business. It is worth to note that those unsolicited SMS spam are the consequence of the growth development of Bulk SMS services, allowing the personalization of the sender, mainly provided by big international SMS providers at very cheap tariff in the market (less than N1/SMS). It is also urgent to structure the local market of bulk SMS services which is anti-competing with our Push SMS shortcodes services.
The challenges faced by VAS aggregators in Nigeria in their relationship with the regulator and operators arequite enormous. Can't all the aggregators come together to form aalliance to address these issues?
Well, we have ATCON which is an umbrella organisation for telcos& ICT industry players and also VASPAN, an association of licensed VAS providers, committed to the structuring of the VAS industry. As you know the SMS Shortcodes business is new and it is only last year that NCC started giving license for this type of VAS providers; but this market is yet to become well structured, which adversely affects our business as mobile VAS Aggregator.The success of our SMS shortcodes business relies mainly on the creation of an ecosystem that allows all the players involved in the mobile value chain to earn on an equitable revenue sharing basis.
GTS Infotel offers various value added services like m-commerce, m-government etc., is Nigeria ready for all these high tech services?
Of course! It is the responsibility of all the stakeholders to develop these innovative mobile based services which should be accessible to all the mobile subscribers in the country at the same conditions irrespective of their mobile operator. Mobile VAS today is an opportunity for the development of the country, owing to the huge numbers of mobile phone users in Nigeria; more than 120 million people have mobile phones in Nigeria compared to those that use the desktop. From that you can see there are a lot of opportunities for mobile enterprise services and mobile marketing services. The increasing popularity of mobile internet is bringing about a sharp increase in mobile browser usage. GTS-Infotel now develops and maintains mobile websites to enable any type of business take advantage of these mobile internet usage trends with a better user experience.
VAS is valued in millions of US Dollars, what is GTS market position?
The market production is huge. It is just to know what services we are putting on the VAS market. When you talk of value added services, it means services that are different from basic business services and what is on top of business service is a value added service. Let's take banking as an example, the business service of a bank is to create and manage bank accounts for their customers and the value added services of a bank can be mobile banking, enabling customers to directly manage their account through mobile phones. VAS is basically how to add value to your core business through ICT technologies. Today, we are not doing so much in terms of revenue due to these things as aforementioned not being in place and we cannot call ourselves the big players in the industry for now.
Nigeria is grossly under-infrastructure, what is your take on this?
Nigeria is really progressing in telecommunication infrastructure compared to many African countries so I can say that Nigeria is doing well in terms of ICT infrastructure. But in Nigeria, there is the issue of poor electricity supply compared to other African countries that have a reliable electricity supply but poor telecom infrastructures. I am sure and convinced that Nigeria should be a leading example in terms of VAS and also take the lead for the development of the mobile VAS as a core component of ICT. You can call it mobile ICT because everything is converging to mobile nowadays. The next thing is content. Content is important. Which kind of applications can be put on the app store and how Nigerian businesses can experience a boom – that is the role of content. In terms of regulation, a lot needs to be done mobile VAS.