Spinlet spins future for Nigerian music
Spinlet is the premier mobile music service bringing media distribution to emerging markets in Africa. In this interaction with eT Edge News crew of ABUBAKAR MOSHOOD and ANTHONY NWOSU, Chief Marketing Officer of Spinlet, Mr. MARK REDGUARD speaks on how Spinlet is re-defining the Nigerian music industry by fostering a win-win relationship with music artistes, creating a platform where they can monetize their music and by extension offer music lovers easy access to a world wide variety of songs in digital format.
What is Spinlet offering to the Nigerian music industry, how does it work?
Spinlet is a mobile music distribution service that is available on all Smartphones whether it's Blackberry, Android, Symbian or Nokia Asha. It allows you to download the free app, when you download the app, you get access to a vault of thousands and thousands of songs from multiple genres, what it offers is convenience and gives access on a go especially to music stored in the cloud, so you don't have to exhaust the data on your phone.
In a market where broadband is relatively low, can you say that Spinlet will break even with this challenge?
Primarily, at this point Spinlet is only available on mobile devices and as you know everybody has a phone in Nigeria. The market is dominated by feature phones; however, you can see there is a change towards the cheaper Smartphones, like Samsung, Tecno etc. Our main focus is maybe a smaller market but as the price of Smartphones drops and as broadband gets better there will be a convergence and that is what we are looking at, to be a pioneer in the field. So when that convergence takes place, Spinlet is at the forefront and there is that top of mind awareness that we have been the company that invested in the local Nigeria and African market to provide this. So broadband is a challenge but it's a challenge to everyone using a phone, whether to make a call or go online. Everyone in the country currently suffers from those challenges, so adding music has a value added service it doesn't really change the scheme.
ADVERTISEMENT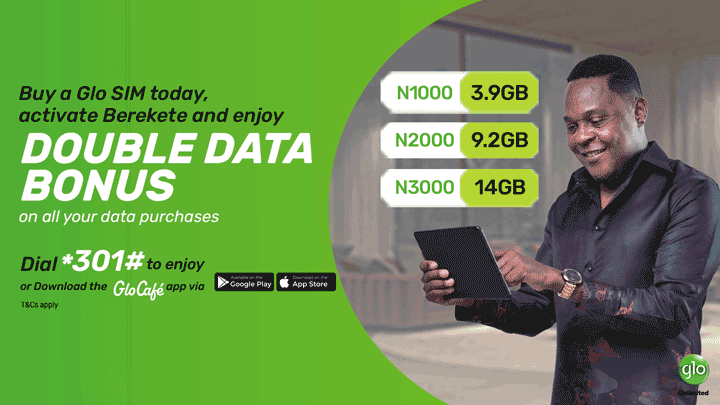 Looking at your operation, do you think it is realistic, are customers behaviour really changing in terms of owning music?
There has to be a lifestyle change, folks are accustomed to vendors walking up to them on the road offering them the latest and hottest CDs or if they are at the market they get access to these CDs. And because 80% of the country lives on $2 a day, it makes a lot of sense for people to continue to still access physical copies. What we are saying is that everybody has a mobile handset or a Smartphone, they can have immediate access to the music based on mobility. So what we are trying to do is share with the artist that they now have an opportunity to sell their music in any country in the world by using a distribution service similar to Spinlet. And what that means is that once the artistes realize that there are three categories they can fall within: one is giving away their music for free on the blogs; they primarily do that because they want to get promotional support so that they can get more shows. A lot of them are accustomed to giving away their music for free because they never had an opportunity to monetize it.
In the face of piracy and illegal downloading, can Spinlet effectively protect the intellectual property of the artistes in Nigeria?
I think if all the stakeholders like artistes, the labels and companies like Spinlet come together and we make concerted efforts to say to the artistes that if you want to give your music away for free that is your prerogative. However, let us show you how you can monetize it, if they see that we can monetize their music they will get behind us to send a letter to tell these folks that they are infringing on their Intellectual Property and take the music down. Currently, artistes don't want their music down, because they feel the more places they send their music to, the more awareness, the more likely show promoters will call you. Right now artistes aren't making a lot of money off the sales of music. The way they are going to start to see money is if they get involved in the process because they are celebrities they have fans, they have to make that appeal, 'download my music and increase my wealth because piracy is not involved in the process, moneys are coming directly to me,' that's why we at Spinlet offers artistes 60/40 split, to encourage the artiste to say for each unit that sold, for each stream that takes place you are going to get 60% of the revenue that comes in.
Funding has always been a challenge for start ups in Nigeria, in 2011 Spinlet received a significant investment from Verod Capital, how has that contributed to the success you are experiencing now?
As you said, it's difficult to get funds in Nigeria but the benefit is Verod Capital is a Nigerian owned company, so they are a parent company and they purchased Spinlet as a portfolio company of a few companies they already have. They understood the market and they understand the African landscape in general. The idea was that they found this Finland company Spinlet and they thought the offering of online mobile music distribution is perfect for Nigeria and the rest of Africa, because as you know there is no distribution setup, the infrastructure, logistics isn't there, you have new companies like Jumia and Konga who are getting the equation right, but prior to this there was no distribution. So what they found was a lack of distribution and this was a perfect opportunity to take a company like Spinlet and then use that as a launching pad to what we are doing now. They are making a personal investment into developing the distributional landscape in Africa; it was a lot easier because the company is Nigerian owned.
What is the future of Spinlet and the Nigerian music industry?
The future is bright, what we are doing is to put ourselves in the position to help empower the artistes because they are now able to capture revenues that they didn't have before either because of physical distribution which could have led to piracy or the duplicating of CDs. Because our music is digital right managed, every song downloaded to the handsets stays on the handset so you can't download one song in a handset and pass it off to hundreds of people, then before you know it, the artiste has lost a lot of revenue without even knowing the revenue was attainable. Every time a song is downloaded it now allows the artiste to get paid for each download. Physical distribution still has a role to play because that is where the gap distributors kick in. If you take something to Alaba probably in the next hours, it can be across Nigeria in about six thousands outlets. But if you upload something digitally, it can potentially be on the handsets of about 167 million folks, even though all of them don't have Smart phones, because you have companies like Tecno that are making cheap Smart phones, the price will continue to drop until it gets to a point everyone has a Smart phone.
What is your subscribers' base?
At this point we are just over 500,000 subscribers' base and its growing everyday and partnership with handset companies like Tecno N3 and Samsung Galaxy Pocket, as soon as you get the phone the Spinlet app is already there. The purchaser of the phone now knows that they have access to a music library, so it makes it a little easier to take that step out of going to a Nokia, Blackberry or the Google Place store, it is already pre-installed on the phone. With the partnership with Etisalat it makes it easier, Etisalat wants to build their music following so they are marketing and promoting the service by offering a cheaper data plan and then they are creating awareness and marketing through their Cliq activations, we are expecting a significant uptake off the partnership with Etisalat. We started with music but we are looking at TV and videos on demand, right now we are on Blackberry, Java, Android, Symbian and we are now testing iOS for Apple, Windows 8, finishing the testing on tablets and the ability to share on multiple phone unit as well as desktop.