6?s with Tony Liang, Managing Director (Terminal) of Huawei West Africa
Our mobile devices give customers options in term of price.
One of Huawei's objectives is to bridge the digital gap in underdeveloped region like Nigeria, how do you intend to achieve that goal?
All developing countries are facing a big problem of poor infrastructure. In all countries, the telecommunications network infrastructure is very important. IT industry is an important driving force for national economic development. People in developing countries need to achieve smooth communication with the outside world, the development of the IT industry to promote economic development and improving people's living standards. Over the past 10 years, Huawei is very proud to play an important role for communications construction in this country. We are growing together with Nigeria's IT industry.
You have very high-quality mobile devices but they don't seem to be popular among Nigerians. What is the awareness level for your mobile devices and how do intend to penetrate the highly competitive Nigerian mobile market where Blackberry, Samsung and Nokia are dominant?
This is a highly competitive market. Although our brand awareness is not high, we have a unique advantage in terms of the durability and high performance level of our devices – As we all know, Huawei is a high-tech communications company, we have deep accumulation in communications technology. Our R & D strength is very strong, and we have many R&D centres all over the world. We are confident in developing high-quality products to meet consumers' demand, and at the same time we can give consumers different options, especially in a price-sensitive market.
ADVERTISEMENT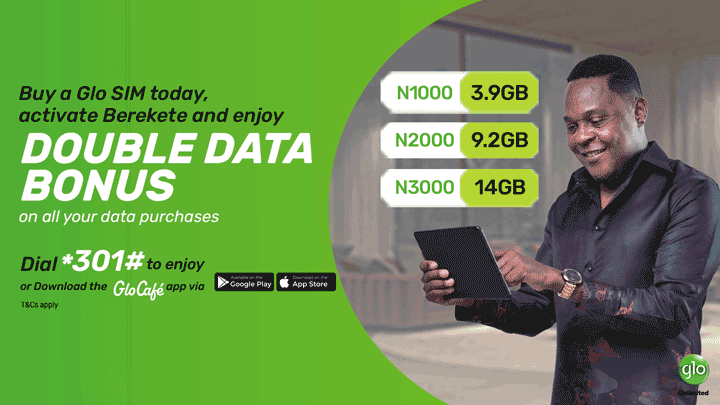 Microsoft admitted that Windows 8 OS didn't meet expectations after the launch with many users complaining it is too confusing to use, should we also expect the same from your Windows 8 mobile device?
Android system is now dominating the smartphone market. But over the past year, the market share of the phones with Windows OS is also growing very fast. We think this is a very important complement to the market demand. In the future, as mobile phones and tablet computers are gradually replacing the traditional computer, windows operating system is bound to have more space for development. Investment of Huawei in this area has never been reduced, we are confident to obtain a stable market returns.
Since 2005, Huawei has been the biggest vendor to all mobile operators, what advantage do you have over other competing brands?
Customer-centric is the core value of Huawei. We have a worldwide service network and strong service capabilities. We are always able to respond to customer needs, and I think this is our core edge in terms of competitiveness. That's why we can survive and grow quickly in the extremely competitive communications market.
What are the challenges you faced doing business in Nigeria, Africa biggest market?
Transportation, security, cultural differences, and so on, I think these are the problems which all foreign investors to Nigeria will face. But this is a great market. We are confident that the Nigerian consumers will accept our products. We need to do more publicity so that consumers recognize the unique value of Huawei products.
What is the level of awareness for Huawei's mobile devices?
Huawei's brand awareness in the local market is not high but we are working and doing a lot to raise awareness, such as launch events, news coverages, websites, campus promotions, etc. Huawei is faced with the transformation from B2B to B2C. We still have a long way to go, but I believe that because we have advanced products and technologies, Nigeria consumers will eventually accept us.
Often touted to as one of the wonders of IT in the new age, Huawei has made its mark first as a Chinese company and then a global brand playing with vigour in several already established and new markets of Europe, the Americas, Middle East, Asia and Africa. Huawei has become synonymous with the telecommunications industry worldwide as a network equipment vendor, devices builder and now simply as a total ICT solutions company. A growing visibility has ensured wider acceptance for the company in an increasingly competitive telecoms terrain. In Nigeria, the Huawei brand is perceived as the company that builds networks for telecom providers. But it is increasingly featuring in the devices terrain as the company that adds more mobility to the market with its handheld devices. Huawei appears poised to redefine the mobility market in the months ahead. Armed with a more aggressive posture and new level of partnerships with other players, it should see its mobile devices/smartphones gaining higher visibility.