Nokia still leads devices market despite Microsoft deal
In this interaction with ABUBAKAR MOSHOOD of IT Edge News, NICK IMUDIA, Managing Director, West and Central Africa of Nokia, speaks on the future of the company after it sold its mobile device business division to Microsoft. He also reveals his company's plan to focus on its three wholly owned established businesses.
What is the future of Nokia now that Microsoft has bought its mobile handset division?
Following the transaction, Nokia plans to focus on its three established businesses, each of which is a leader in enabling mobility in its respective market segment: NSN, a leader in network infrastructure and services; HERE, a leader in mapping and location services; and Advanced Technologies, a leader in technology development and licensing. NSN, a wholly-owned business of Nokia since August 2013, is a leader in mobile broadband, and is focused on operating at the forefront of each generation of mobile technology, including pushing the boundaries of connecting people through LTE and future technologies. Nokia continues to manage NSN as a strong, independent entity. HERE will continue to focus on growing its industry-leading position through a broad location offering across mobile devices, connected devices, enterprise solutions and the automotive environment. HERE will continue to execute its strategy to become the leading independent location cloud platform company, offering mapping and location services across different screens and operating systems. Our Advanced Technologies business will build on several of Nokia's current CTO and Intellectual Property Rights activities. Advanced Technologies will explore new business opportunities through advanced research, development and concept products in areas such as connectivity, sensing and material technologies, as well as web and cloud technologies. At the same time, Advanced Technologies plans to continue to build Nokia's patent portfolio from this innovation and targets to expand its industry-leading technology licensing programme, spanning technologies that enable mobility today and tomorrow.
What added value will Microsoft bring to the mobile handset market and how will it change the market dynamics in terms of owning more market share, do you see this takeover positioning Nokia as the leading smartphones maker globally?
The approximately 32,000 employees currently working in the Nokia Devices and Services business will transition across to Microsoft once the transaction is complete. Bringing these great teams together will accelerate the pace at which Microsoft is able to design and manufacture hardware, while optimizing on software and service differentiation. In addition to Nokia's innovation and strength in phones at all price points, the company also brings proven capability and talent in critical areas such as hardware design and engineering, supply chain and manufacturing management, and hardware sales, marketing and distribution. In the same way, Microsoft is an industry leader in software design and integration. When combining these, together with the global footprint of both companies, it opens up enormous opportunity for the growth of Microsoft's new devices business.
ADVERTISEMENT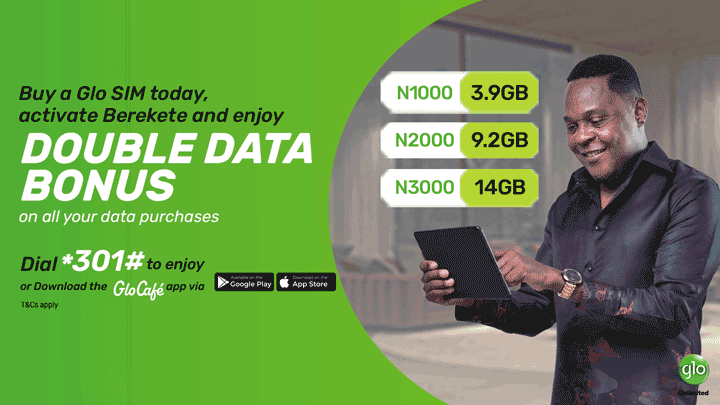 Nokia used to be the leading smartphone maker globally but it has since fell behind Samsung, Apple, Lenovo and others, what do you think is responsible for this?
When it comes to mobile communications, Nokia is a pioneer in the industry, bringing many 'firsts' to market. Nokia's Mobira Senator was the first car phone back in 1982. Nokia was also the first to bring camera technology to mobile phones, an innovation that we continue to drive today by constantly pushing the boundaries of what is possible in the imaging space, such as the 41 Megapixel sensor on the Nokia Lumia 1020. In 2002, Nokia launched the first ever 3G phone, the Nokia 6650. Nokia also developed short message service (SMS), which fast became the standard for mobile text services. By 2006, the majority of the world's digital cameras and music players were in fact found in Nokia mobile phones. This is a proud heritage of innovation which continues today, but Nokia was not fast enough to respond to the market shift to smartphones. Despite bringing hugely successful smartphones to the market such as the N95 and the E72, running on Symbian software, the trend began to shift to one of ecosystems and applications. This is where other competitors gained an advantage. The move in February 2011 to shift Nokia's strategy away from Symbian to Windows Phone platform signalled our intention to compete in this new smartphone environment and the success of the Nokia Lumia range indicates that it was the right move. In several countries, as a result of Nokia Lumia, we see Windows Phone emerging as a serious contender in the ecosystem war.
With about 84 percent of all Windows Phone shipments, why did Nokia choose to adopt the Windows OS instead of Android the global leading OS?
The use of the Android platform was already pervasive and highly competitive. Nokia felt we would be able to offer a differentiated consumer experience using Windows Phone. The platform itself is extremely user friendly and allows a great deal of personalisation. This aligns well with Nokia's vision of building great mobile products. The platform also enabled us to build our own differentiated services such as Nokia Music and HERE Maps on top of the OS.
How true is it that a great amount of Nokia's mobile revenue is actually coming from the patents instead of the phones itself?
Due to Nokia's long history of mobile innovation, the company holds one of the largest and most valuable patent portfolios. Royalties from these patents remain a solid revenue stream for Nokia. However, if you refer back to our quarterly earnings, the latest one which was released in July this year, Nokia has shown four quarters of underlying profitability in our Devices and Services business. Nokia HERE and NSN (now wholly owned by Nokia) are also profitable businesses in their own right.
In connecting the next billion people, how do you hope to face stiffer competition from Tecno, who seem to be churning out affordable mobile devices with all smartphone capabilities, unlike Asha range of mobile devices which is only meant for first time smartphone users?
The mobile industry is, and will continue to be, a highly competitive environment with new entrants always emerging. Nokia's strength has always been the breadth of our product range. From the most affordable Nokia 105 at around $15, to the latest Nokia Lumia 1020 flagship device, there is a Nokia to suit everyone's needs and pocket. Nokia's strategy is also to bring new innovation at the high end and then bring that innovation to lower price points. The Nokia Lumia 520 is a great example of this. The success of the device has come from Nokia being able to bring consumers many of the great Lumia experiences from the top end of the range such as screen quality, music, maps, etc to a highly affordable price point. This same strategy is in play to ensure great camera technology even on our lower cost mobile phones. We feel confident that we have a strong portfolio of products and the Nokia brand is synonymous with trust and reliability. We will continue to design and manufacture beautiful products with rich feature sets to cater to every segment of the growing mobile phone market.