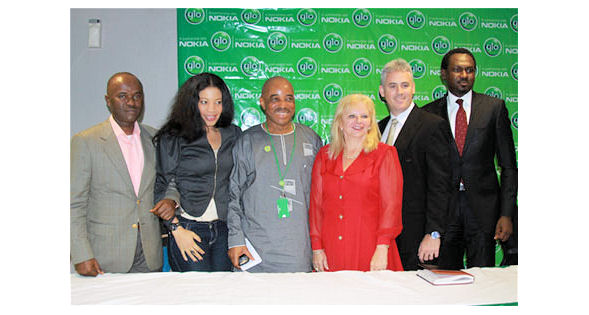 Globacom, and world's leading mobile phone maker, Nokia, recently launched a unique bundle offer for the new Nokia E6 handset which forms part of Glo Mega Deals. The Nokia E6 handset is being introduced in Nigeria for the first time and with a unique offer from Globacom
The offer bundle is available on the Nokia E6, E7 and N8 devices for N7, 500, with 6GB of internet data access from Glo for six months. Nokia E6 is a Business Smartphone with rich new features meant to enhance productivity and has Nokia's latest Operating System (OS) called the Symbian Anna and is both a Touch and QWERTY keyboard phone with multiple 'homescreens'.
The handset described as the ultimate business smart phone, comes with Microsoft Exchange (Microsoft Outlook), intranet access, Microsoft Communicator and preinstalled productivity applications such as Yahoo!, Gmail, Hotmail, Nokia Maps, F-Secure protection, Joiku hotspot Application, SMS Wipe and Lock, News and RSS Feeds.
Globacom's Group Chief Operating Officer, Mohamed Jameel, said the offer was a further demonstration of the company's commitment to giving more value to subscribers. "We are happy to partner with Nokia on this offer and we feel proud to bring to our subscribers the exciting E6 handset for the first time. The Mega Deals package ties in with the network's philosophy of empowering Nigerians technologically and giving them access to the best value and pricing," he stated.
Unfolding details of the offer, Globacom's General Manager, Prepaid Marketing, Ashutosh Tiwary, explained that a subscriber may also choose between the Nokia E6, E7 and N8 series and still enjoy the benefits under the Glo Mega Deals including the 6GB data access and 20% bonus airtime. "These models have been selected to match the customer's business and pleasure needs," he noted.
ADVERTISEMENT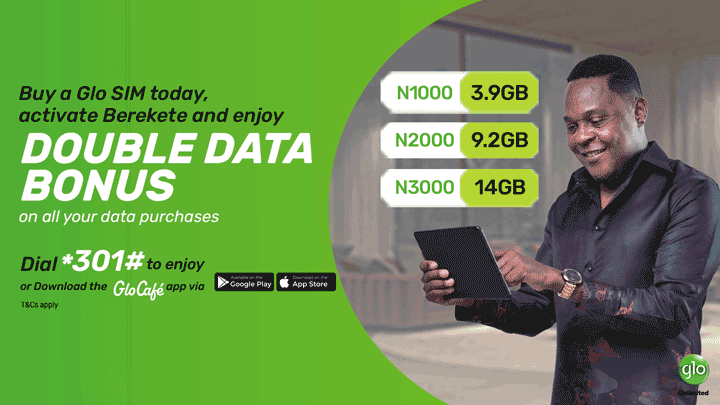 Subscribers also have the option of choosing between Nokia 1800 and 1616 both of which were designed to suit daily needs. They come with Glo SIM, N200 free airtime on recharge of up to N300 every month for 12 months, free Glo to Glo calls from 12 a.m. to 5 a.m. every day as well as 20% extra bonus on every recharge.
There are also Nokia E5 and C3 series which can match user's personal style. Each model offers 200 mega bytes of data usage for N1,000 monthly, free calls from 12 a.m. to 5 a.m. every day and 20% extra bonus on every recharge.
Also speaking at the launch of the offer, Managing Director of Nokia West Africa, James Rutherfoord, said the partnership between the two companies would provide unmatched value to customers. "We are delighted with the prospects of what it can do for the user. The phones will appeal strongly to the high-end market, technologically-savvy, trendy and knowledgeable users," he observed.