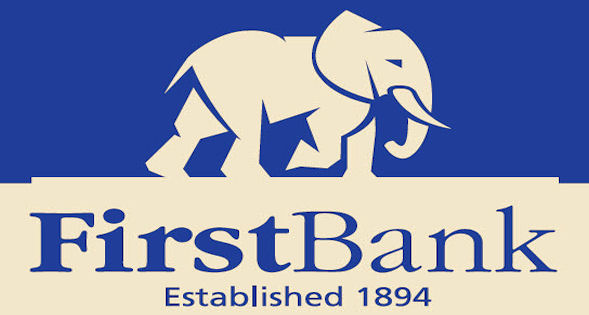 Nigeria's leading financial house, First Bank of Nigeria PLC (FirstBank) has announced the acquisition of Banque
International de Credit ('B.I.C'), one of the leading banks in the Democratic Republic of Congo (DRC). This acquisition,
which has been approved by the Central Bank of Nigeria, is in line with FirstBank's previously stated strategy, which
includes international expansion aimed at growing the Bank and increasing its footprint across Sub Saharan Africa.
The bank which also announced its unaudited group results for the nine months ended 30 September 2011 declared gross
earnings of N211.2 billion, an increase of 19% compared with the equivalent period in 2010 (N177.1 billion September 2010).
It declared gross earnings of N211.2 billion, an increase of 19% compared with the equivalent period in 2010 (N177.1
billion September 2010). Net interest income stands at N118.9 billion, up 33% on the prior year (N89.6 billion
September2010) while operating income is N179.7 billion, up 38% on the prior year (N130.3 billion September 2010). It
declared a profit before tax of N49.0 billion, up 20% on the prior year(N40.7 billion September 2010) and a profit after
tax of N42.2 billion, up 32% (N32.6 billion September2010). Total assets is N2.9 trillion, up18% (N2.4 trillion September
2010) and recorded deposits of N2.0 trillion, up 30% (N1.6 trillion September2010).
The Bank's expansion plans are expected to deliver benefits such as greater earnings diversification and increased
shareholder value through higher returns on equity. Further, by establishing presence in carefully selected African
countries, the Bank expects to improve its ability to effectively serve an increasingly international profile of corporate
and institutional customers.
Speaking on the new acquisition, FirstBank's Group Managing Director, Bisi Onasanya said, "We are excited to welcome B.I.C
into the FirstBank family and are pleased to launch our Sub Saharan Africa expansion with this particular transaction. This
acquisition is indicative of our belief in the potential of the DRC even as we have been attracted by the highly profitable
and excellently run franchise of B.I.C."
Onasanya stated further, "We look forward to strengthening ties with the DRC and other Sub Saharan African countries as we
continue to extend the FirstBank footprint across the continent. Although we are keen to increase our profile across Sub
Saharan Africa, we will continue to be guided by the overall objective of achieving excellent returns on investment for our
millions of shareholders. We will continue to deploy capital efficiently and profitably, remaining a leader in every market
we choose to operate."
CEO of B.I.C, Louis-Odilon Alaguillaume, said "This is an important transaction for B.I.C and we look forward to continuing
to grow B.I.C with the support of FirstBank as our parent company. FirstBank brings a wealth of experience and proven
capabilities based on its 117 year track record in Nigeria and its presence in key financial centres including London,
Paris, Johannesburg and Beijing. We look forward to bringing the very best of FirstBank to B.I.C for the benefit of our
employees and customers."
With the conclusion of this transaction, FirstBank expects to continue to pursue its international expansion at a moderate
pace as part of a robust medium term plan. The Bank has identified a select number of Sub-Saharan African countries which
are of interest, for reasons which include their macroeconomics, banking industry dynamics and other strategic
considerations.
ADVERTISEMENT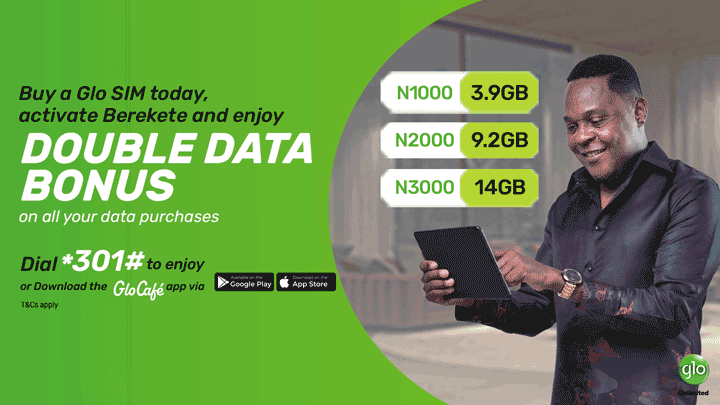 "In conditions which presented both opportunities and challenges, FirstBank turned in very satisfying results, signifying
the robustness and resilience of our business model. Our operating income grew 38% over the prior year period, benefitting
from a higher interest rate environment, rising contribution from non-interest revenue and a deliberate focus on optimising
our assets. In the same vein, we grew our loan book by 11% in the first nine months of the year, largely in the corporate
and retail banking segments, with landmark transactions in the telecommunications, oil and gas and manufacturing sectors.
"A large portion of loans granted in the quarter were foreign currency loans, driven by increasing participation in oil and
gas, as well as trade finance sectors. In the wake of record half year performance, our deposit book has continued to grow,
up 5% quarter on quarter and 30% year to date to N2.0 trillion – positively impacted by the iconic FirstBank brand,
confidence of the banking public, product innovation as well as our ongoing transformation agenda which has resulted in
much shorter turnaround times in servicing our customers".
"Furthermore we have begun to see very encouraging results from the change in our operating structure from a geographic to
a customer segmented approach which emphasises specialisation across all business segments. We have deepened existing
relationships with key institutional clients, which has resulted in increasing our share of the clients' wallet based on
heightened understanding of their business and banking requirements, deeper product penetration, reactivation of dormant
accounts and increasing traction with new customer acquisition. FirstBank has long been the industry leader in terms of
total assets and size; we are on track to deliver benefits from our transformation and automation programme and are
determined to become the market leader in terms of efficiency and profitability".
Onasanya added "I am also happy to announce the acquisition of Banque Internationale de Credit (BIC) -one of the leading
banks in the Democratic Republic of Congo (DRC) in terms of profitability and scale. With respect to our international
strategy, we have taken a thorough and disciplined approach to selecting our intended new markets, based on criteria which
include macroeconomics, banking sector dynamics and growth potential, as well as other strategic considerations. Over the
next few years, we will significantly extend our franchise and raise the Bank's profile beyond our current borders,
establishing presence in a select number of African countries which are of interest. The acquisition of BIC represents the
first of our planned entries into a number of African countries in the short to medium term".
Speaking on efficiency, the Chief Financial Officer, Mr Bayo Adelabu, said "we have made significant progress with
improving our efficiency levels, and maintain our earlier guidance of 60% cost to income ratio for the full year. We
continue to focus on optimising revenues from our asset base as well as driving sustained benefits from the ongoing cost
optimisation initiatives via the use of alternative delivery channels and increased cost control measures."