GOtv as TV for everyone
From Head of Sales, MultiChoice Nigeria to becoming General Manager, GOtv Nigeria, Mrs. Elizabeth Amkpa has deployed her skills and experience in rapidly growing the subscriber base of GOtv across Nigeria in just over a year. In this interaction with eT Edge News crew (MARTIN EKPEKE, ABUBAKAR MOSHOOD and ANTHONY NWOSU), she revealed how GOtv has stuck to contents relevant to the family and the plan to take the service across Nigeria.
In terms of content delivery, what is GOtv offering to its viewers and how is it different from conventional television broadcasting and satellite?
GOtv is offering quality and relevant content fit for the entire family. We describe GOtv content as power packed quality entertainment. We also like to think of GOtv as TV for everyone because it is affordable and it has programmes which appeal to different members of the family. There is something for the dads, mums, and kids. GOtvcomes in two bouquets – GOtv Plus which offers 37 channels and GOtv with 27 channels, covering a wide range of genres including sports, fashion & style, movies, news, music, religious, kids, documentaries and local free-to-air channels. GOtv operates on the DVB-T2 technology which is the most advanced in the market, and by virtue of being a digital service, it is more spectrum efficient than conventional analogue television. That means that it offers more cleaner and digital channels to its subscribers. For each terrestrial analogue transmission, GOtv can broadcast up to 22 digital terrestrial channels.
A quick check on GOtv service revealed that it loses signals often. What competitive advantage do you have over and above other competing brands?
GOtv receives its signals from transmitters and not the satellite so customers must first confirm that they are within the coverage area before purchasing their decoders. The GOtv package includes a grid antenna; we encourage all our customers to install this antenna for optimum signal and better reception. The placement of this antenna is also important – the higher the antenna, the better the reception. What we have discovered is that some subscribers fail to mount the grid antenna and so may not get the best signals. In addressing this challenge, we have GOtv door-to-door teams who go visiting our subscribers to ensure that their grid antennas are mounted and properly placed too. With respect to GOtv's competitive advantage, the first point to note that GOtv's services are provided by MultiChoice, which has consistently delivered pay-TV services (DStv) in Nigeria for 20 years.
ADVERTISEMENT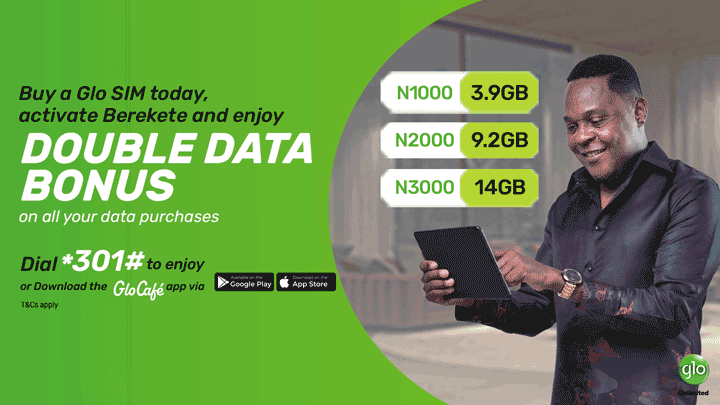 What are the factors militating against Analogue Switch to Digital Broadcasting in Nigeria in line with NBC – ITU deadline of 2015 digital migration?
The Federal Government of Nigeria and the regulator are working hard to ensure a seamless transition from analogue to digital terrestrial broadcasting. In December 2012, the President inaugurated a digital migration implementation team (DigiTeam) comprising of experts from across the various industries, to implement the government's digital migration policies. The due date is fast approaching, and we hope Nigeria will not fall behind other countries and will indeed meet the deadline. However, there is also a need for consumer awareness of the digital migration process and an understanding of its benefits such as access to more channels of better quality. As it stands, people are still asking questions about what digital migration is about, e.g. the need, availability and affordability of set top boxes. There are many questions yet to be answered, and we believe government, the regulator and the DigiTeamwill soon address these questions. With regard to the pay-tv part of it, the set top boxes' issue is addressed as subscription comes with a set top box. So those people who subscribe to GOtv have already migrated from analogue to digital. However, there still exists the need to carry out a massive education of the general populace so that the public will be enlightened as to what the digital migration is all about. This will eliminate likely resistance to the digital change and ensure that the masses are carried along.
What is GOtv subscribers' base after one year of operation?
GOtv is growing steadily with presence in 11 cities currently. The market is also very excited about our rapid expansion as we continue to receive messages from potential customers asking when GOtv will launch in their cities. I am, however, not able to disclose subscriber numbers at the moment.
You launched in Onitsha and Asaba recently, what are your plans to expand GOtv services to other parts of the country?
MultiChoice intends to expand the reach of GOtv throughout Nigeria, and we are working hard to do this. However, it takes time to deploy transmitters and the sort of infrastructure which supports digital terrestrial service. There are also few challenges that we experience in the expansion process; for example, acquiring the land on which GOtv transmitters will be erected comes with some community related issues which slows down our roll-out process.
What is GOtv doing to improve on your content? Your customers are complaining that your Africa Magic channel is repeatedly showing old movies.
GOtv has world class channels with quality content and this continues to grow. When GOtv was launched in October 2011, it had 27 channels. Less than two years later, GOtv channels have increased to 37 and we have plans to introduce new channels in the near future. GOtv programmes and content are carefully selected. The old movies give our audiences a good laugh, taking them down memory lane or even creating nostalgic feelings. Sometimes, we celebrate our actors and the movies in which they starred are shown repeatedly. MultiChoice also continues to invest in local content production. A good example is Tinsel which has undoubtedly become one of the most popular TV shows made in Africa for Africans.