Customer retention is key to growth of CSPs in Nigeria
Tecnotree manages products, customers and revenues for communications service providers (CSPs). In this interaction with MOSHOOD ABUBAKAR of IT Edge News, STAVROS VOUGAS, Regional Vice President of Tecnotree, MEA, speaks of the growth and challenges in telecom services and Tecnotree's plan to increase its investment presence in Nigeria.
What's your overview of Tecnotree operations in Nigeria and other African countries?
Tecnotree is currently present through an entity in Lagos, overlooking the whole West and Sub-Saharan Africa market. The local operation mainly serves for delivery and implementation of our billing products and solutions to a major tier 1 pan-African operator. In addition to this, we are actively engaged in business development opportunities in surrounding countries – areas where we have traditionally had a strong presence in terms of the value added services markets. We have also another operation in Johannesburg, South Africa, that covers the SA market and surrounding countries. Staffed with all levels of functions: sales, pre-sales and customer delivery executives, this operation ensures proper customer support to the South African broader region projects and allows us to oversee further development opportunities in the region too. As far as the North African territories are concerned, these are covered by our operations in Dubai. The East Africa and Indian Ocean islands are covered by a small team working out of Nairobi, Kenya, primarily for commercial and business development activities.
How huge is the telecom IT market in Nigeria compared to other African countries?
Nigeria is by far Tecnotree's most challenging country in terms of telecom services. Its staggering population, coupled with huge subscribers, along with the introduction of Smartphones and related services, has created huge challenges (and opportunities) for carriers and operators. Recent studies put the total number of mobile subscribers in Nigeria at close to 120 million, with online subscription services close to 47 million. With Smartphone technology growing rapidly and streamlining the medium, the demand in the future will focus on higher bandwidth, extended content services and roaming capabilities. This generates an obvious challenge to operators to keep up with the growing demand. As an example, we are addressing the billing and charging needs of a tier-1 customer in the region with an excess of 40 million subscribers in this area alone. These numbers by far exceed the demands we experience in other African countries where the population is far lower or the telecom market is more mature.
ADVERTISEMENT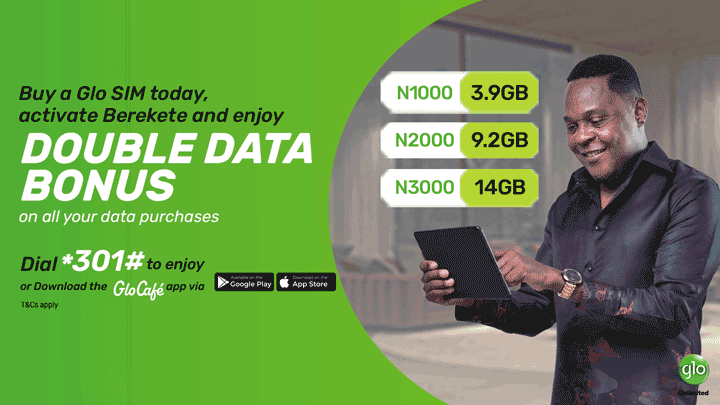 Tell us more about your Tecnotree Agility Suite and other services?
The Tecnotree Agility Suite offers an extensive and cost-effective solution suite to tackle all the core needs of telecom IT. It is a natively convergent architecture, supporting all stages of the value chain from service creation to offer bundling, monetisation, and end-to-end customer lifecycle management. Tecnotree solutions help the CSPs in their efforts to differentiate their service offering from competition, enhancing the value proposition with new services and bundles. In competitive markets like Nigeria, reducing the time-to-market for new products and offering the customers the option to choose the services that are more suitable for them will be key in the success of CSPs.
As an expert, how can we regulate and leverage on new emerging technologies?
The communications industry is very different today as compared to its early beginnings. The earlier marketplace was driven by advances in network and handset technology. Now the quality and availability of converged networks have developed to such a level that services and applications drive the market instead of core network technology. Tecnotree believes that the communications service providers will become digital marketplaces providing telecom, content, media and entertainment services from local and global partners. The key in that effort is to maximize the value of existing customers providing flexible, even personalised service bundles and subscriptions, where people can build individual packages including voice, data and content services delivered and bundled by the CSP. The creation and bundling of new offers with best tariffs and devices are key factors in customer retention in markets such as Nigeria. Tecnotree's focus is to enable CSPs to build and monetise such marketplaces.
One of your visions is to transform communications service providers to content, product and service aggregators, how do you hope to achieve this feat in Nigeria?
Digital content is growing rapidly in emerging markets like Nigeria. Tecnotree helps CSPs to offer their subscribers digital content and services from both third party partners and from the operators themselves. More importantly, our solutions integrate content partners' business processes to the CSP environment by enabling charging and billing, customer care, and controlled delivery of the digital content.
What is the future of Tecnotree operations in Nigeria?
Tecnotree looks forward to growing its presence in Nigeria by investing in people and skills. Lagos could easily become our future hub for West/Central Africa with a fully-fledged office staffed with sales, solutions architects and customer operations executives. Our existing engagement with customers in Nigeria and its surrounding countries, along with the growth we are witnessing in African markets and in the broader MEA regions, may give room for serious considerations for future investments in Nigeria. Nigeria (and Lagos in particular) is proving to be somewhat of a hub in terms of intellectual grouping and developments. It is fast becoming the self-appointed "intellectual capital" in the region considering the high and specialised level of education the young generations are receiving, locally or abroad.