Outsourcing thrives when the enabling environment is created
Mr. FEMI OLATIDE is the Managing Director/CEO of Integrated Corporate Services Limited, Nigeria's premier human resource outsourcing company. In this exclusive interview with IT Edge News editorial crew of MARTIN EKPEKE, MOSHOOD ABUBAKAR and ANTHONY NWOSU, he speaks about the challenges facing the outsourcing industry and why knowledge gaps still affect the take up of outsourcing by corporate Nigeria.
Integrated Corporate Services is a pacesetter when it comes to human resource outsourcing. What are the objectives and core values of Integrated Corporate Services?
Integrated Corporate Services was set up 19 years ago. The objective then was to close the employment gap for a particular set of applicants. What we did was to serve as a vehicle to provide meaningful occupation to non-graduates, so that they can work as technical and support hands in organizations. Over the years, we have been able to achieve this objective, we have brought in graduates into the pool as well, and by the grace of God we have had well over 30,000 employees that have passed through the organization. Our core values are the principles that guide our lives and the way we conduct our business, these have become very important to us, as we try as much as possible to satisfy our customers, we focus on satisfying our customers. We strive to continuously improve our game. We don't just take things for granted because we are the first in the industry. Every point in time we try as much as possible to improve on what we do. Our level of integrity allows our customers to rely on us.
How much technology has gone into running your business since you started 19 years ago?
When we started, our processes used to be conducted manually with very minimal dependence on ICT. Things used to be very cumbersome those days at the back end. Now however, all our processes are ICT based; from sourcing to recruitment, to payroll management, and even e-learning. We have just launched a new jobs alert and application portal: www.integratedcorporateservices.com/register.php this web based portal allows applicants to submit their CVs online and notifies then of available jobs while also allowing them to apply for jobs from the comfort of their computers or phones. We have been able to use ICT to achieve much; virtually everything we do here is run on one IT platform or another.
What is the future of outsourcing in Nigeria; do you think you are on the right path?
Outsourcing is still evolving in Nigeria compared to other developed economies of the world, reasons being that our economy is more of a consumer economy and outsourcing thrives more when you are in the productive economy – that is the challenge we are facing currently. We believe the more we gravitate towards production, outsourcing will become something big in the country that everybody should be looking towards. Secondly, Outsourcing is taking shape as a distinct industry globally and this is leading to the emergence of outsourcing professionals; we hope that Nigeria will also catch-on on this trend soon.
ADVERTISEMENT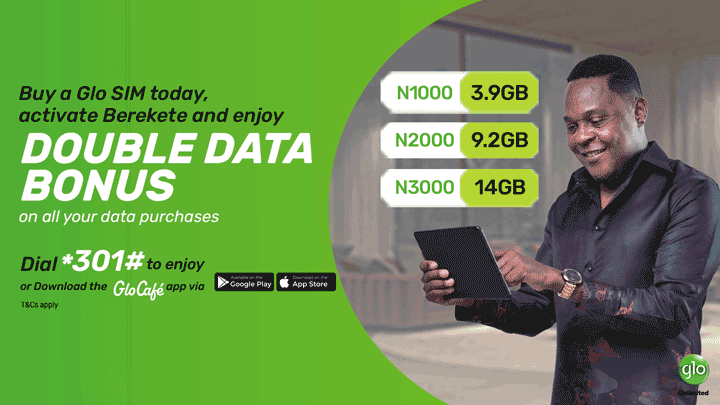 Some companies in Nigeria can't still outsource part of their business to companies outside the country. To them, doing so will not add any value to our economy. In developing the relevant outsourcing industry in Nigeria what is the role of Nigerians in the Diaspora?
Nigerian professionals in the Diaspora have a role to play. They have practiced in the developed economies. There is an obvious gap between the way outsourcing is practiced in Nigeria and the way it is practiced in the developed countries. The focus in Nigeria is more transactional and short term; most companies are looking for strategies to save cost. Abroad, outsourcing is practiced as a long term strategy to achieve various objectives other than cost. This is where Nigerians over there come in, it is hoped that they would bring their experience down. We can actually leverage on this experience; I believe they have much to contribute to the development of outsourcing in Nigeria.
The buzzword nowadays in our ICT sector is local content; most business owners believe that Nigerian graduates are un-trainable; do you think we lack the expertise to fill up the space expatriates are taking up in Nigeria? Secondly, do you offer consultancy service to government to say this is our pool you can key into it?
Let me start with the issue of Nigerian graduates. From our experience, Nigerian graduates now are ill-equipped, they need to be worked on, we have had instances where there were opportunities for people to do some technical jobs but qualified Nigerians were not available to fill those positions. From our own end, what we have been able to do is to work round the inadequacies in our educational system; do one or two things to build up the capacity of these graduates so as to ensure that those that we present to our clients are people that are readily useful to them. We have some training platforms to re-train them before we send them out to our clients and assign them to certain job roles. It is a general problem in the country. The government needs to do a lot when it comes to education today. The way it was run in the 50s is still the way it is being run today. People still go to the university to read courses that are not relevant to the economy and these are the major issues. This is the ICT age, government has to begin to change the educational system and train people that are relevant to the industry. Local content may not be achieved unless the government takes drastic steps to address the ills in our educational system.
In my opinion, Government needs to empower and collaborate with identified private practitioners to train and develop special skills; this is what is practiced for the call centre agency in India, and some other countries. The Government identifies some strategic skills required for the economic future it desires and it goes all out to partner with private entities to identify and train suitable hands on these skills. These programs become government sponsored. If we do this for identified industries, it will go a long way to help achieve our desire for local content.
Outsourcing is still strange to some business executives in Nigeria. How are you working to change their mindset particularly as some people believe that outsourcing also means contracting, casualisation?
Well there is a gap. It is a function of knowledge and awareness. Outsourcing has had set backs because of the misunderstanding and misconception that Outsourcing is the same as casualisation. They are actually worlds apart, outsourcing can and does happen in more ways than human resource outsourcing, as a matter of fact, HRO is just about 11% of the outsourcing done globally. In any case, unlike casualisation, the outsourced employees are our full time employees and they enjoy every benefit a full time employee of any company would enjoy; they are entitled to paid leave periods, they have access to medical health insurance, contributory pension, personal accident insurance, group life insurance, Christmas bonuses etc, where as that is not the case in casualisation.
We try as much as possible to disseminate this model so that people will actually know. In advanced countries, people outsource, there is no job that is forever, it is just for a fixed period of time; but here, people want to work for the whole of their lives even when they are not productive, but people are beginning to change as knowledge improves.
So how do we get it right, when you look at India, it is thriving there. In Africa here, Mauritius is a good example. What is the clear cut way of doing it?
Government has a lot to do. In any economy, ICT is a major enabler that drives productivity for growth, when you look at our vision 20/20 they have it as part of the plans but the issue has always been that we pay lip service to all these things. Government needs to provide an enabling environment for outsourcing to thrive. Every country that has gotten it right, made deliberate policies to secure investments in ICT. Mauritius has what they call the ICT/BPO act which provides a lot of protection and benefit including tax benefit and discounts on energy consumptions and cost of employee training etc. They consolidate all the taxes you pay and bring it to 15% thereabout.
We need deliberate policies targeted at enabling ICT/BPO and outsourcing generally.
Shouldn't some of government works be outsourced? Isn't that feasible? Also, is there any association of outsourcing firms that can handle some of these issues and challenges?
For now, I will say that nobody will want to outsource with Nigerian government. That is the bitter truth because the government itself has not created the enabling environment for outsourcing to thrive. Even the agriculture we talk about, if we must develop our agriculture and other sectors, we need to use ICT. But government is not actually doing much about it. For instance, the Minister of Communications Technology, Mrs. Omobola Johnson, was recently lamenting that if you want to build a base station, you would have to pass through about seven agencies both at federal and state levels. There are so many bottlenecks; apart from multiple taxations, we have issues with security and power.
From my experience, when we talk about change in Nigeria, the change people are really interested in is the change that affects their pockets? Those that do not know what to do because they don't know how to do it will find every means to discourage others from doing it. For example, when INEC wanted to go for e-voting, some people kicked against it, saying that we are not ripe for e-voting. How can you say Nigeria is not ripe for e-voting in the 21st century?
Is there any synergy with your organisation and the Ministry of Labour and Productivity?
There is a relationship. The Federal Ministry of Labour and Productivity is our regulatory agency. They give us recruitment license. We work hand in hand with them, even with the labour unions also.