Government should use solar energy to address power challenges
RAO SRINIVAS is the Head of Operations-West
Africa of Su-Kam Power Systems (Nigeria) Limited, a power solutions provider with a growing presence across India and over 70 other countries. In this interview with IT Edge News ANTHONY NWOSU and MOSHOOD ABUBAKAR, he stresses the need for government to use its abundant gas and renewable solar energy to develop intelligent power back-up solutions for a cleaner and greener planet.
What is su-kam offering Nigeria and sub Saharan Africa ?
Su kam is a leading power Back up solution company in India.Staring its operations in Nigeria in year 2005, it has set new benchmarks and raised the standards of the entire power back-up sector in Nigeria.Over the last two years we have spread our reach to other West African countries with power crisis. As a brand we have taken many initiatives to create awareness about inverters and their applications in Nigeria and other sub Saharan markets over the years and people do appreciate our efforts.
What are the type of solutions do you have in terms of back up for ICT/internet broadband set up.
Su kam is the leading power backup solution as I told you, we are leaders because we are able to power various categories of the industry in the society, as of ICT Segment or IT related application. Su kam has got online UPS models, the LI-UPS low end models provide a back up of 20 – 30 minutes and then we have a higher capacity UPS that can give you a longer type of backup time. The backup time can go up to as high as 72 hours.Our solutions haved been catering to all types of projects –Big and small. Recently we executed a large project of power back solution for Airtel call centre in Ibadan which has up to 700 computers. We provided 80kva backup solution for them. Another area we have taken up online UPS is the ATM Banking solution in Nigeria.Our ATM power back up solutions are the most accepted solutions in Nigerian banking industry.Servers of most of corporates in Nigeria are backed by su-kam on line UPS. We have offered our products for similar online applications in leading Radio and Televisions stations as well across Nigeria. Recently we have launched the the Modular Online UPS with advanced technology models which have been embraced by the corporate sector.
What is it that Su-Kam has that other energy alternative company doesn't have?
ADVERTISEMENT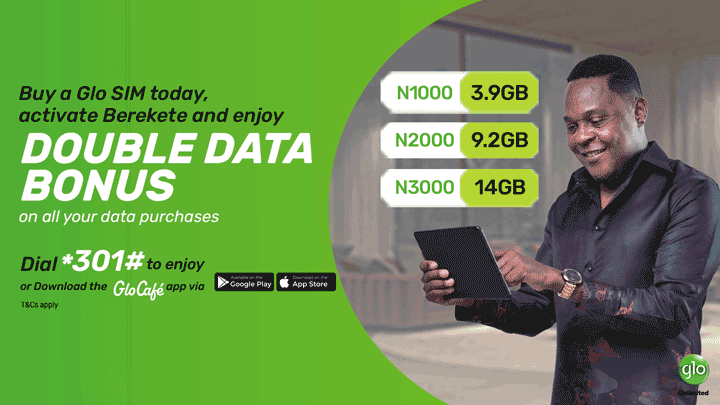 Like I said that, we offer differentiated products vis a vis our competitor products.Su-kam inverters are pure sine wave inverters unlike many of our competitors . This feature helps for smooth operations of high precision appliances.In case of household usage whenever there is a power outage or surge if other inverters are used the decoder goes off and comes back but with Sukam it doesn't happen ,there is a continuity . Generally across the globe inverters are charged with national power grid, but in Nigeria inverters needs to be charged by generator as well and su-kam inverters are equipped to accept a varied range of frequency of power generated by generators which our competitor models cannot do.We take pride in our Large R&D set up back in India which helps us to develop market oriented products based on the feedback provided from each of the countries.
In Nigeria a lot of people cannot afford inverter solutions, are you looking to provide cheaper inverters for the Nigerian market?
We have been working in that direction for providing cheaper solutions for the market, unfortunately in the inverter based power backup solution, 70% of the cost is the cost of the battery, if you want a longer back up one needs to use larger number and larger capacity batteries and it means more money
The online models seem to be your key area and how does it differ from the conventional inverter?
Though we are quite strong in conventional inverters but we also have equal focus on Online models as the market size of this segment is equally large.The basic difference between the two is that in case of inverter there is a fractional time delay in shifting over from Nepa /Generator to inverter mode and vice versa, while in case of online UPS there is what is called Zero time delay or no delay from switching over to the two different power sources.
As an energy solution provider what will you advise to the government in respect of our power supply challenges ?
We believe the government should be working hard to bring back hydro electricity and power generation through gas as these resources are abundantly available in this country . The renewable energy like solar energy should also be looked as the cost of production in becoming affordable over the years.
The world is moving out of fossil energy and towards renewable energy such as solar and other forms of renewable energy .
Things keep on changing, we started as an inverter company but as the market dynamics change and new technogies are developed the direction of our company has also changed. we have diversified into Providing solar solutions as well instead of focusing only in the inverter , UPS and battery business.
These days everywhere one can see people using Solar solutions ; Especially the telecom tower infrastructures .What are you doing to curtail fake solar panels in the market ?
Incidentally what is good about solar solutions is that it depends on the solar cells and the prices of these solar cells has been coming down and becoming more affordable for the common man. We are working with some telecommunication companies. We have given them the proposition that instead of burning fossil fuel all through in your cell sites why don't you go renewable and instead of using 24hours on fuel you can use12hr on the inverter with solar solutions and balance 12 hours on fuel. People should not look for cheaper and second hand solar panels.Traders are offering fake and used panels at ridiculous prices which needs to be carefully analysed by the end users. Qualified engineers matters because if the installation is not done properly it will affect the output.In case of solar installations the quality of the panel and the technical know how of the engineers undertaking the installations can make a huge difference.
There seems to be a dearth of qualified engineers in this field of solar panel installation?
Su-kam is coming into the picture and as part of our Corporate social responsibility (CSR) we have trained engineers and if you go to our Facebook page (facebook.com/pages/Su-Kam-Nigeria)you can see the campaign. We do encourage people to register with us and we bring up a lot of young and entrepreneur minds and train them. This training is offered free once every three months. Once you get registered on our forum you will be a life long member and that is what we have been doing for the past three years.
Do you have any other regional offices in Sub Saharan African ?
Nigeria is the only Regional office in sub Saharan Africa and this office operates as the HUB for rest of West African markets due to its accessibility and we work on the principle of appointing one distributor one country. Take for instance, Somotex Nigeria limited is our distributor for Nigeria.