Why market is growing for Sony Mobile
In this interaction with Abubakar Moshood of IT Edge News, Izzat Kittaneh, Business Director – Middle East and Africa, Sony Mobile Communications, speaks on plans to increase market penetration in Africa and get Sony branded in consumers' minds.
Sony has been in the mobile market before but went under the radar, what was the reason for this?
Sony has undergone a major restructuring process that helped us to better invest our strengths of innovation and advanced technology in the products we have launched over the last year. The launch of the superior XPERIA series was a direct consequence of this process – a range of superior mobile devices that surpass many of the offerings in the market. Our aim is to leverage the increasing popularity we have amassed through products such as the XPERIA Z and the XPERIA Z Ultra to increase the existing market share.
Sony Mobile has launched a game changing mobile device called Xperia Z, how will you rate the acceptance of the phone?
The XPERIA Z took the world by storm with its durability and waterproof USP. It has been consistently rated as one of the best smartphones in the market since its launch in January this year. The sales momentum has been steadily increasing, which goes to show that it is a product that people have great confidence in. From a regional perspective, this is the best selling model for Sony mobile.
How do you intend to break even in the African mobile market that is seen to be dominated with Samsung, Apple, Blackberry and Nokia handheld devices?
Sony Corporation has been working in Africa for many years now, and we have considerable leverage in the region. Our experiences there have shown that the consumers trust the Sony brand and the electronics offerings we have introduced in to the markets. Only recently we announced plans to increase Sony's presence in the region, and secure a market share of $1.4 billion in the consumer electronics space, with a special focus on the fast-growing mobile phone business. However, we have started a three point plan to increase our share in the handheld market, Significant investment increase in the biggest African markets, mainly Egypt, Nigeria and South Africa including a closer integration with the electronics part of the business to target smaller African countries through existing partners; and dedicated teams on the ground ensuring proper execution of our smartphone proposition, work more closely with the operators in the region, mainly the South African market.
ADVERTISEMENT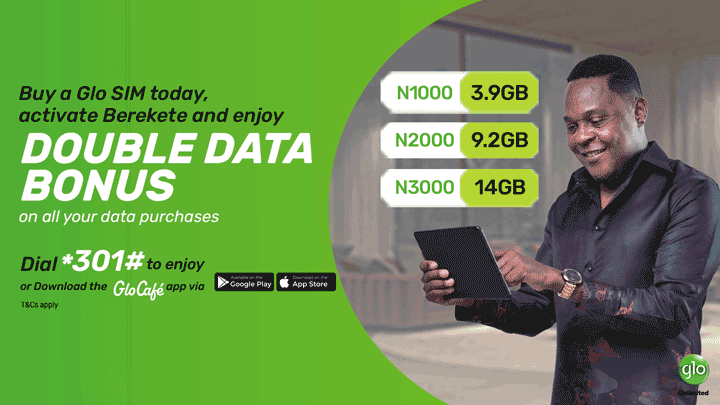 In developing markets like Africa, the focus seems to be shifting to low-end affordable smart devices, Nokia and Tecno seem to be looking that way, churning out quality smartphone but cheap to the average African. Is Sony Mobile looking towards that direction?
Sony believes in delivering the best of innovation and technology, especially in our smartphone line-up, which combines revolutionary features from other products in our stable. Our goal is to make the best options available for consumers in each market, without compromising on quality. In Africa, we believe there is a good balance of buying power, and our products have been adequately priced to match the needs and preferences of the African consumer.
From a product side, we have noticed that a large proportion of Nigeria Market purchase Dual SIM phones, this lead us to launch three products with that feature starting with the Xperia tipo dual launched in 2013, Xperia E dual which was launch in January, 13 and Xperia M dual which will be launched in Nigeria by end of September 13 with innovative features such as NFC integrated into the Smartphone.
According to Gartner, a research company, Sony Mobile shipped 7.9 million phones in Q4 2012. We are aware you have embarked on aggressive marketing campaign in significant markets, is Nigeria one of those market and do you think Africa especially Nigeria has much potentials for smartphone penetration?
Nigeria is by far one of Africa's largest telecom markets, especially leading in the usage of mobile devices. Consequently, our marketing efforts in the continent have been skewed to Nigeria to a large degree. We believe there is scope for increasing our market share there, although this is true for almost all countries in Africa.
The importance of Nigeria from a regional perspective is significant and can be clearly seen this year; for the first time in three years, we have made a press conference there, a distributor and dealer event catering to the launch of Xperia Z, Nigeria was also one of the first countries to receive the product in the market. We have also tripled our marketing investment there.
Sony Mobile shipped 9.6 million units in Q2 2014, compared to 8.1 million units the previous quarter. The forecast for the fiscal year 2013 is to ship 42 million units.
What is Sony Mobile's after sale support like and do you see yourself becoming competitive in the Nigerian markets?
Sony has over 67 authorised service centres in Africa, which will be increased to 87 by March next year through two partners. Our goal is ensure the consumer has the all-round advantage of enjoying our smartphones, with access to superior after sales experiences whenever they would need it.