Mobile Content is revolutionizing communication in Nigeria
AYO STUFFMAN, MD/CEO of VAS2NET, Nigerian foremost Mobile Content company shares with ANTHONY NWOSU AND MOSHOOD ABUBAKAR of IT EDGE News, on how mobile contents and applications are shaping the way people are communicating.
What kind of business does VAS2NET offer presently?
Let me give you a brief history of our background. VAS2Nets means Value Added Service to Networks. We provide tailor made solutions to various telecoms operators, although our offerings transcend beyond the telcos, we cater for other sectors of the business ecosystem ranging from mobile financial services, enterprise software, enterprise mobility, and software development services. We started operation on August 5th 2005 with two members of staff and we now have over 30 members of staff. We operate in Ghana, Gambia and United Kingdom but headquartered in Lagos, Nigeria. We are expanding to other Sub-Saharan Africa region in the next couple of years.
What is the role of mobile content providers in driving demand for broadband?
We serve as a fuel to ignite the operation of broadband PBSP. With the introduction of data enabled services springing up daily, the request for stable and available internet broadband is on the increase, then there are endless innovative services coming on board in VAS ecosystem. With the arrival of LTE technology in Nigeria, we envisage seeing more tailor-made solutions especially data inclined services like over-the-top services, machine-to-machine and end- to- end solutions that will further increase the demands for broadband. VAS2Nets is well positioned to capitalize on these great opportunities in an emerging market like Nigeria.
ADVERTISEMENT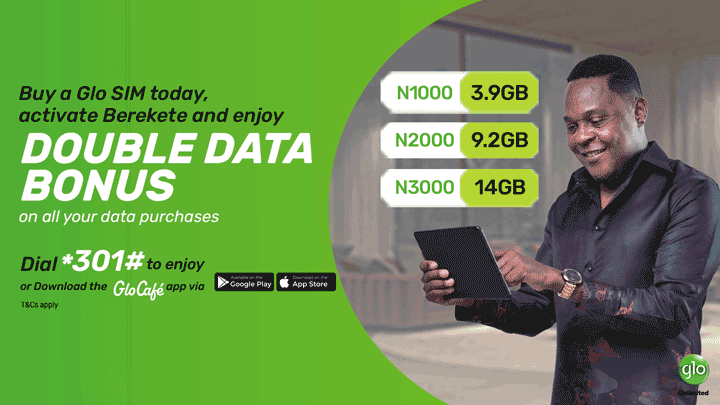 The content market was valued around 208 million Naira, what is the position of VAS2Nets in this market?
We are humble with our achievements so far and we are driven by unique innovative services to set us apart. VAS2Nets has a reasonable percentage of the market share as a leading PBSP in Africa. We are keen on delivering and keeping our promises by "GIVING A MOBILE COMMUNITY" ….it is obvious with some of our flagship products like mMarket…a single mobile platform that allows users and sellers to converge, mHealth…a leading voice and SMS health service and 'Fuse APP'…a complete mobile app that fuse together data and voice on a single platform. We are not positioned just in creating services or products but we have a big heart and a listening ear for our esteemed clients that makes us unforgettable and worthy..
What's the role of local software developers in VAS2NET, do we have the human capacity?
Yes we do have! We've got some of the best brains and genius minds that Nigeria has ever produced in mobile/VAS industry because they're exposed to current technology trend in terms of international exposure. VAS2Nets is a company with a hub of young and dynamic industry certified developers who love what they do. We have developed a number of world class mobile applications for almost every sector of the economy, integrated and implemented the leading banks on mobile financial services to mobile network operators. We have a well rounded technology savvy team with a grasp on business ecosystem, highly motivated, experienced and display a rare dexterity that can only be found amongst geniuses.
You have a solution called Interactive TV, is Nigeria ripe and due to it?
Yes we are. If you look at the country in general, 85% of mobile subscribers have feature phones which you can easily use to send SMS and for USSD services and as a first mover approach we saw the market and tapped into it. Viewers and listeners on radio and TV stations seldon have a medium to air their views because it has always been a one way view on every media platform. VAS2Nets saw the missing link and was able to change the way people interact with TV and radio with the introduction of SMS2TV and SMS2Radio technology. We now have people sending SMS to air their opinions on a live broadcast, birthday shout out, live trivia quiz where they win fabulous prizes on the spot, opinion poll, love machine, love calculator and many more. It has produced a great result for big corporations and SME in terms of 360 degree customers experience and feedback mechanism.
What are the challenges of running this kind of business?
Ours is just like every other business. We went through the cycle of business development to come this far. I must confess that the journey from inception was a bit rough, that would be an understatement given the peculiarity of Nigerian business climate and government policies. As the pioneer of the business, the onus was on me to use both my technical know-how and good business ethics to get things done in a proper way and after about three years, we began experiencing business stability through our strategy process, people process and operation process linked with each other. Most business owners in Nigeria went through this period as a good learning curve. Other challenges are quite enormous especially with information technology infrastructure, power, no proper regulatory framework for premium based service providers (PBSP) a few years back but things are changing now with the introduction of VAS license and we expect better protection from the Nigerian Communication Commission (NCC) as against the foreign influx into the market.
Is there a common platform where content providers can make their grievances known?
Yes we do have a body known as Wireless Application Service Providers in Nigeria (WASPAN). It was formed a few years back and we have committees that see to different issues like membership registration, code of conduct etc. The body also interfaces with NCC and telecom operators.
Rate the telecoms industry in Nigeria compare to other countries you operate in.
To be candid, Nigeria is a big market! The larger part of our revenue comes from Nigeria as compared to other African countries like the Gambia, Ghana which have three million and 25 million plus population, respectively. However, in terms of regulations some of these African countries seem to have gotten it right with protecting local content. I expect to see policies from government with the proper framework that all stakeholders involved in the VAS ecosystem will adhere to.