CDMA operators rev up Nigeria mobile market
By Segun Oruame
GSM (Global System for Mobile) networks dominate Nigeria telephone market of some 70 million subscribers. But market is geometrically expanding for Code Division Multiplex Access (CDMA) operators in what could portend a major shift in market value in terms of subscription and reach.
Practically all Nigeria CDMA operators with unified licences allowing national roaming have recorded exponential growth in the last three years in terms of geographic spread and increasing numbers of subscribers. The bait is in lower cost of access and lower cost of talk. Access to CDMA services which comes bundled with the handsets are nearly 40% lower the cost of accessing GSM services depending on the choice of handsets. Cost of talk is lower than 30% and in some cases, 50% less than talk on GSM services.
According to Pyramid Research, "the number of mobile CDMA subscriptions in Nigeria grew from just 380,000 in 2007 to more than 6m at year-end 2008 — that's from 1% to 9.6% of all mobile lines in just one year. The top three GSM mobile operators are expected to keep their grip on the mobile market because the total number of GSM subscribers also increased by about 56% in the same period, but they will face increasing competition from CDMA operators. This means the trio will generate 64% of Nigeria's telecom revenue in 2014, down from their 74% share in 2008.
]]>
By year end of 2009, CDMA operators have climbed up higher on the scale recording over 9 million subscribers with a greater reach than earlier envisaged opening services in several states of Nigeria's 36 states to make it about the fastest growing. They are generally regarded top on voice quality and considered most reliable in the delivery of mobile Internet. Most analysts think better performance has to do with lower subscribers' load on the existing networks unlike GSM operators that daily contend with weaker infrastructural capacity to sustain quality on the heavy load of subscribers.
CDMA operators are steadily filling the gaps left by moribund state-owned Nitel which fixed-infrastructure has deteriorated over time due to a mix of management, ownership and fund crises. While Nitel sinks, CDMA-based fixed-wireless operators in Nigeria are on the rise revving up services in major towns, semi-urban and remote locations where Nitel as a national publicly-owned carrier once held sway.
Entering the fast gear for CDMA operators such as Starcomms, Multi-Links, Visafone and ZOOMmobile started with the upgrading of their "regionally based licenses to unified access service licenses (UASLs) in 2006, allowing them to extend their reach beyond traditional geographical limits and compete in both the fixed and mobile markets. It's therefore not surprising that these operators have gladly extended their services into mobile markets and now pose a threat to the three established GSM-based operators, MTN, Zain and Globacom, both in terms of chipping into their revenues and snatching GSM subscribers," as Pyramid Research rightly observed.
ADVERTISEMENT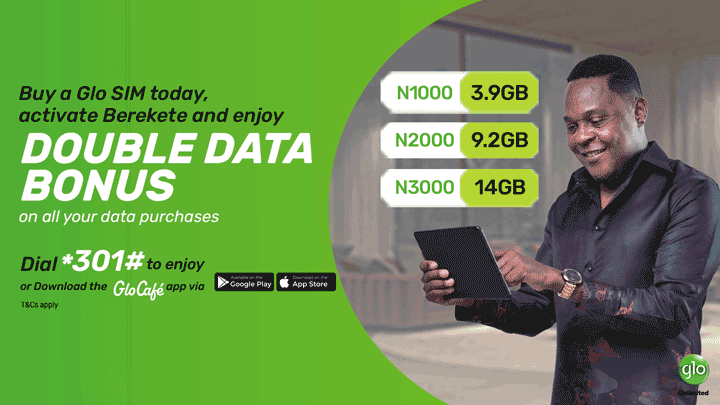 "The future belongs to CDMA. GSM may lead the market now but the greater capacity in GSM to offer lower cost services without undermining quality gives it an edge," says telecom analyst and former Nitel engineer Titi Omo-Ettu.
CDMA operators have shown greater sense of maneuvering in Nigeria's price sensitive market where subscribers easily get baited by lower cost of talk. Outside of Lagos and other commercial centres, Starcomms, Multi-Links, Visafone and ZOOMmobile have won tremendous marketplace acceptance threatening to upstage the older and more established GSM players. The carrot is the lower charges.
"I used to have two GSM phones but I only use one now since I started using Multilinks and I use my Multilinks more often," said a subscriber in Jos city inside central Nigeria. IT Edge News. Com findings across Nigeria in most locations having between 50, 000 and 500, 000 population indicates a greater acceptance of CDMA phones over GSM even when subscribers uses the two technologies. Income is a critical factor. In the so-called civil service towns such as Makurdi and Enugu, where there are minimal commercial activities, lower cost of talk holds a greater attraction.
As Pyrammid Research Put it, "the advantage that the CDMA operators have in Nigeria is that they are able to charge lower on-net and off-net call charges than GSM operators. Also, CDMA operators have fewer subscribers and less strain on their networks, which means they can provide better service quality.
"They also provide very cheap and partly subsidized mobile handsets that will appeal to the low-end market, especially those who have never been able to afford a handset. For instance, Visafone launched services in March 2008 and started selling handsets at ridiculously low prices, starting at just N2000 ($13.80). The operator's customer base jumped from just 60,000 subscribers in March to 2.25m at the end of 2008, with the majority purchasing handsets for the first time."
Tendency to enter under-covered areas is a working recipe for CDMA operators. Their decision to get less aggressive in the saturated markets of Lagos and Port Harcourt I for instance, and pursue business in green areas outside of commercial centres have helped to keep the growth margins high. In those less-commercial locations, CDMA operators have helped to popularize mobile Internet revving up Internet usage with greater speed than most GSM networks could provide. Multilinks Internet service is particularly popular outside of Lagos.
"I believe the key to success for CDMA operators and the reason why they are becoming more popular in Nigeria is their strategy to penetrate into rural, underserved communities and to provide affordable, effective services that appeal to the less fortunate among Nigeria's 146m inhabitants," said analyst Yejide Onabule.
By Pyramid projections, CDMA networks will be jumping over the 29% market share by 2014. " In 2008, mobile CDMA service accounted for an estimated 6.3% of the market's $8.6bn in total revenue, and we expect this share to grow to 11% by 2013. We also expect that, barring major changes in market conditions, CDMA operators will grab 20% of mobile subscriptions by 2014. Our Country Intelligence Report on Nigeria provides more comprehensive insight into the country's communications market."
COUNTRY FACTS
Nigeria is one of the most attractive markets in Africa and the Middle East — the fourth largest in the region in terms of mobile revenue. Pyramid Research expects Nigeria's total telecom revenue to increase from an estimated US$8.42bn in 2008 to $11.14bn in 2013. Resolution to the Nitel/Mtel crisis and fixed infrastructure rollout will reignite the slow growth in the fixed segment, but the bulk of service revenue will continue to come from mobile.