Two years after privately owned undersea cables launched into the market to lower the cost of bandwidth, access remains costly and scarce. By MARTIN EKPEKE.
Demand for data has reached a tipping point and shows no signs of slowing down; this is not debatable. Many undersea fiber optic cables have also landed on the shores of Nigeria and several African countries. This is also a fact. But the snag is Africa is still bandwidth starved.
In Nigeria, Main One and Glo1 submarine cables landed at the shores of Lagos about two years ago to provide needed data capacity between Europe and the West Coast of Africa. The WACS cable owned by the WACS consortium also joined the fray recently. But owing to a mix of factors, access to the broadband these cables carried has been slowed down by low presence of terrestrial backhaul routes to connect to them.
The mindset toward data consumption has changed; the demand for data has increased and still increasing because of the availability of different devices that can be use to access the internet, and the role the internet play in a nation's economy.
Nigeria offers a classic case of where Africa's bandwidth dilemma stands at the moment. Bandwidth has come to the shores with the arrival of multiple, competing submarine cables but end-users especially in rural areas where greater percentage of the population resides have not experienced even a drop of the seemingly bandwidth that is available. There are no reliable domestic communication distribution infrastructures for the fiber optic cables that have landed.
Recent statistics show that there are over 45 million internet users in Nigeria; on the surface this figure appears to be a large number but it only represents 29% of the country's population. In reality, it can be estimated that actual broadband penetration in Nigeria is in the range of 10%, which places Nigeria in several published studies behind South Africa, Kenya and Ghana in sub Saharan Africa.
One of the chief goals of Africa's broadband merchants via submarine cables is to up the penetration of bandwidth; make broadband available in several parts of the country such that it starts to impact on lives in a more meaningful ways. Besides, with government's policy tilted towards increasing broadband usage across country to increase economic activities across sectors, most undersea cable providers had envisaged a fast uptake of their services. Sadly and evidently, the advances made so far in international bandwidth connectivity are yet to be translated to the end users especially owing to the absence of a national backbone which has forced many providers and policy makers to the drawing board.
"It is like setting up car factories and mass-producing cars before building the roads that cars will ply," said Lagos based technology analyst, Durojaiye Illesanmi. He said government had a clear understanding of how to broadband could enhance economic activities but it was confused over what to do first. It didn't have a clear roadmap of ensuring that connectivity pipes were in place that would be fed by the privately owned undersea cable to connect people whether in rural or urban centres.
Even in Lagos, Nigeria's commercial city of about 20 million people where cables systems have several landing points on the Lagos shores, many Nigerians still suffer bandwidth scarcity and still have to pay a fortune to use the Internet. MainOne Cable Company claimed to have invested $15m to expand broadband infrastructures with the sole aim of driving connectivity to all Nigerians but almost two years after the company invested $240m for the 7,000-kilometre fiber optic cable from Portugal to Lagos, the challenges to bring broadband to underserved Nigerians are yet to be met.
ADVERTISEMENT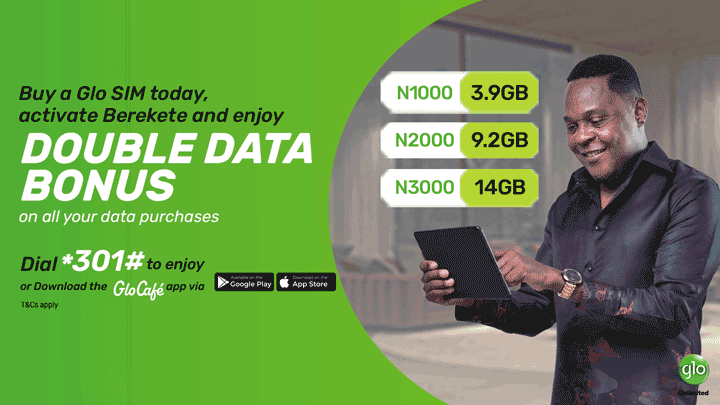 Recently at a media parley in Lagos, the CEO of Main One Cable Company, Ms Funke Opeke admitted that the biggest challenge her company faces is getting the capacity they have in the big pipe they brought into Nigeria to get across to the uplands. Reaching the people and the businesses that need the service has been tough. To address the problem, Main One has started investing in distribution infrastructures as well as building its own network in the face of a dearth of commercially reasonable alternatives.
"We are determined to service Nigeria's huge market and those of neighboring countries with broadband services. People want better, faster and cheaper internet services, so we are making fresh investment imperative in view of the increasing demand for our broadband services," said Opeke.
Telecom consultant Onabanjo Davies put the blame on government. He said policy makers should have designed encouraging framework to get private sector investors to deploy the connectivity networks that should have linked up the entire country in such a way that all that would have happened to enjoy services from operators like Main One and Glo 1 is to simply plug into their networks at the shores. "Government wasn't ready to tap into the foreseen advantages," he said.
Ending the bandwidth scourge will take more than investing in undersea cables and upland connectivity pipes, said Director General/CEO of RASCOM, Dr Jones Killimbe. RASCOM, owned by over 40 African countries including Nigeria, manages pan African satellites with footprints across the continent. Kilimbe said Africa needs a hybrid approach to take broadband to end-users. Satellite and marine cables are an essential part of the agenda to open access in Africa. Marine cables alone with the attendant high cost of deploying connectivity networks won't be enough.
"Sometimes when you start promoting the sub-marine cables you end up being carried away to say when you have the sub-marine cables all over Africa, all our connectivity problem must have been solved," said Dr. Killimbe to eT Edge News in his Abidjan, Cote d'Ivoire office. He said a hybrid solution of fiber optic cable and satellite is the best connectivity solution for Nigeria and Africa because of the geographical landscape.
Already, most of the service providers are looking toward this direction; MainOne Cable Company struck a public private partnership (PPP) deal with Nigcomsat Limited earlier this year to drive internet services to the entire country. iWayafrica Nigeria Limited is also offering a hybrid solution through its iWayAfrica Nigeria's FiberSAT, an innovative combination of iWay VSAT broadband service and Fiber optics technologies designed to help provide non-stop bandwidth supply to support mission critical applications.
In government circle, the Nigerian Communications Commission (NCC) is already putting efforts into developing a new fibre infrastructure development strategy that should see internet penetration shoot up to over 40% by 2015. The aim is to spread the benefits of the growing number of submarine cable systems on the country's coastline to ensure that more rural communities and remote areas have reliable access to broadband internet services. But until then, broadband remains a myth waiting to be demystified.