Nigeria slumbers on global BPO opportunities
Knowhow Media International – Asst. Writer/Researcher: MOSHOOD ABUBAKAR
Contact centre outsourcing is already a global income earner for many countries in South East Asia. Valued in excess of some USD15 billion globally it is yet to have a foothold in Nigeria despite the competitive advantage the country has over those of South East Asia. But it is gradually experiencing some level of growth in Nigeria with both private and public enterprises in the in-country beginning to outsource their contact centre services to third party providers. But the catch is to run outsourced services for offshore entities.
The contact centre outsourcing industry is fuelled globally by major global organizations especially in the UK and US. It is the norm for these major global brands wanting to enhance their companies' flexibility to outsource business functions like front office outsourcing which includes customer-related services such as contact centre services to third parties outside their area of operational jurisdiction.
The emergence of emergency services call and contact centre services have given a boost to the BPO industry in Nigeria. Some of the major drivers of this industry are Communication Network Support Services Limited (CNSSL), Contact Solutions Limited (Consol) and Integrated Corporate Services (ICS), a pacesetter in the Human Resources Outsourcing (HRO) industry providing trained human resource to meet the expanding openings in corporate Nigeria, ICS clients include a large number of financial players. While CNSSL is handling MTN Nigeria contact centre service, the whole of Lagos State Emergency Services Contact Centre operations is outsourced to Consol.
Contact centre outsourcing is currently the highest employer of labour in the telecom industry in Nigeria. CNSSL alone has more than 6000 graduate employee workforce, in a telecom industry that is one of the highest contributors to Nigeria's GDP- standing above 10% and also one of the consistent contributors to FDI over the past 13 years.
ADVERTISEMENT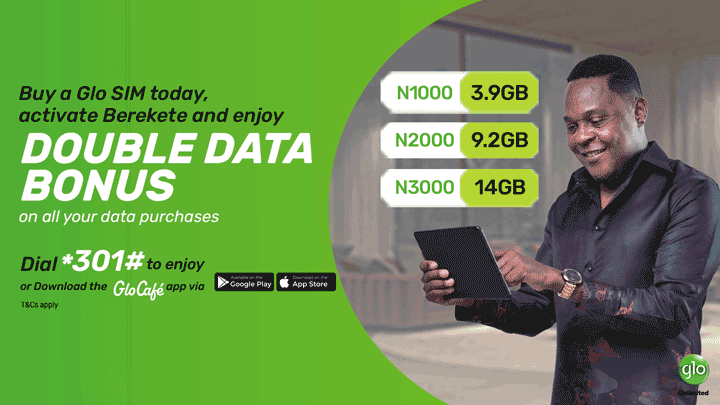 But the contact centre outsourcing industry in Nigeria has covered only a tiny fraction of its potential and is still unprepared to leverage on opportunities in the global market. In the last 10 years, BPO growth in South Africa, Eastern Europe and the Asian Pacific (APAC) countries like India, Philippines, China and Japan estimated to be the fastest growing market in contact centre outsourcing. These countries have transformed into global haven for call centre outsourcing. According to Frost and Sullivan, the APAC market showed 8% growth in 2011 and is expected to grow at around 10% CAGR through 2017.
As at last year, Wikipedia, estimated India's offshore BPO revenue to be at $10.9 billion and $30 billion for IT and total BPO, with a 63% share of the offshore BPO industry, a drop from the 70% witnessed in 2012. The BPO industry in India employs 1.98 million people directly and 7.5 million indirectly. Though, India still holds a strong hold on the overall business processing outsourcing (BPO) especially in the technical support segment, Philippines is currently the number one contact centre hub globally. It has over 1000 contact centres spread across 20 key locations, according to the Call Center Directory of the Philippine Economic Zone Authority (PEZA). Philippines have more contact centres agents than any other country.
"The Philippines is now No.1 in the world when it comes to providing voice services, which make up most of the BPO industry," said Genny Marcial, external affairs Executive Director, The Information Technology-Business Processing Association of the Philippines (IT-BPAP). According to the Contact Centre Association of the Philippines (CCAP), the Philippines contact centre revenue was estimated at $8.4 billion, employing 500,000 jobs. The overall business processing outsourcing scooped $13 billion, employing 722,000 jobs. An increasing growth from $11 billion and 640,000 workforce in 2011. Under the medium-term roadmap for the BPO sector, it is projected that the industry will register up to $25 billion in revenues and employ 1.3 million by 2016. Out of this target, the call centre industry is expecting to post $14.7 billion and 816,000.
Eastern Europe is also beginning to see a boost in its contact centre outsourcing industry. Though, the size of its industry is small compared to India and Philippines, the region could as well boast of emerging as a top BPO destination. The knowledge of European language such as French, Spanish, German and Italian by many Eastern Europeans and the high quality of education in this region is a big advantage. Going by information from Wikipedia, the region has an estimated 17.2 million people with a tertiary education, compared to 13.6 million in India.
South Africa leads in Africa is with a contact centre industry contributing over 0.92% to South Africa's gross domestic product (GDP). A report in Bloomberg Technology stated that South African contact centres employ about 210,000, with 9 % of those working for offshore companies.
The growing preference for these top contact centre outsourcing destinations is due to the availability of a large and educated workforce with experience in offering a number of call centre outsourcing services, time zone advantage, favourable government policies, latest technology and high-end infrastructure with a low operational cost and the confidence and trust of global organization.
But language still remains a challenge in the global call centre outsourcing industry. Customers especially from the UK and USA are getting irritated with the deep Asian accent of call agents from the Asian-Pacific region. This factor have forced India to reduce its call centre operations to as much as 60%, while some other Indian companies have shifted their English language contact centres, servicing US clients to countries like Philippines. "In the last five years, India has lost one million jobs in the customer contact business to countries like the Philippines," says T.V. Mohandas Pai, Former Director, Human Resources at Infosys Technologies.
Nigeria's BPO miasma
If the BPO market is getting irritated with the minuses in Asia why is Nigeria finding it tough to leverage on waiting opportunities? "Absence of government support and low level knowledge of the global BPO market in Nigeria," said CEO of CNSSL, one of the top brands in outsourcing in Nigeria. The competitive advantages are numerous. They include time zone, huge cheap trainable labour force with high degree backgrounds, and a workforce with little or no mother tongue interference. What is lacking is favourable government policies, support high-end infrastructure and the confidence as well as trust of global organisations. While the government's IT clearinghouse, the National Information Technology Development Agency (NITDA) has evolved a roadmap to make Nigeria a global BPO destination, there has been little or no willpower to implement the roadmap. "Government needs to provide an enabling environment for outsourcing to thrive…. Nobody will want to outsource with Nigerian government. That is the bitter truth because the government itself has not created the enabling environment for outsourcing to thrive," said Mr. Femi Olatide is the Managing Director/CEO of Integrated Corporate Services.
Philippines have gained immensely from India's loss, based on the fact that it has a cultural exchange with the US, with an adaptability and familiarity of the Western culture and English-speaking proficiency. Major brands are looking towards its direction for call centre outsourcing services. The demand for contact centre service providers with a good knowledge of the English is high. No wonder Amazon.com Inc, the world's largest online retailer set up a contact centre in 2010 in Cape Town to service British, American and German clients. However, Nigeria has better language non-interference tendencies than these countries. The snag is government's slumbering on BPO and complete absence of infrastructure compare to these other countries.
But Nigeria can leapfrog its contact centre outsourcing industry with proper regulatory policies and massive infrastructure buildup especially in the power/energy sector as well as provision of broadband, said Mr. Abiodun Adeoye, MD/CEO of ConSol. With over 170 million, a very large employable population mostly graduates and proficient in the English language, better than India and the Philippines, BPO should be a major income earner in the country, said Adeoye; adding: "Apart from proficiency in English language, Nigeria also has a better time zone advantage. Nigeria is almost 6 hours behind United States and an hour behind Europe compared to India's 12 hours difference."
A worried Adeoye complained: "There is a total absence of regulatory policies to protect indigenous contact centre service providers from foreign outsourcing companies contracted by multinationals to come and do business here locally in Nigeria. The rise of social instability and the infrastructural deficit in the country has made it tough for call centre services providers to do business in Nigeria. For example, these companies pay large chunk of their revenue to generate power supply for their operations. The implication of this is that, the survival rate of these companies in the contact centre outsourcing sector is very low."

BPO: Government's Role – A WORLD BANK RECOMMENDATION as quoted by Programos Software Group
Government needs to build more muscle on BPO
Business Process Outsourcing (BPO) underscores "economic globalisation, the process of integration of the world through trade, capital flows, taste and labour mobility made possible by trade liberalisation and advancement in ICT," said Mr. Amos Emmanuel, Group MD/Software Architect, Programos Software Group and 1st Vice President, Information Technology (Industry) Association of Nigeria, ITAN. Emmanuel's company has been in the forefront of driving the 'African BPO brand' with concentration on Nigeria.
The BPO market in the major Asian stations has leveraged effectively on western industries like manufacturing, automobiles, electronics, consumer goods, logistics and aviation, financial sector, tourism, telecommunication oil and gas, ehealth, and education. All which most stakeholders and practitioners in Nigeria believe the country can also leverage on. To achieve this, as Emmanuel puts in at a KMI Forum in Lagos, both government and the in-country private sector outsourcing players must implement workable/sustainable processes "increase operational efficiencies, re-invent and embrace new business models; drive concerted initiatives to strengthen innovation capacity and research capabilities; continue to strengthen long-term entrepreneurial environment and continue the use of ICT for inclusive growth."
In recognizing that government must take leadership in both policy and infrastructural support to evolve a 'Brand Nigeria BPO,' in 2012 "KPMG India/Nigeria agreed to send their roadmap proposition for Nigeria at the request of the Nigerian government to help project Nigeria as a safe investments haven to clients and investors hoping to engage the country's professionals in an enduring partnerships for the hub and spoke outsourcing global operations," said the Programos boss. But since then, neither government nor the would-be beneficiary private sector has made move to end the lull on BPO evolvement. "If government can support the funding of these key industry players in current business process outsourcing requirements, then we would have promoted quality competitive resources in the country. Trade associations can also play a significant role in the process by promoting professionalism among its member companies and marketing the 'Brand Nigeria BPO' as an emerging hub to further nurture the managerial talents in the country," said Emmanuel noting that Nigeria's emergence as a BPO hub is not just a government thing.
Nobody will want to outsource with Nigerian government. That is the bitter truth because the government itself has not created the enabling environment for outsourcing to thriveFemi Olatide, Managing Director/CEO, Integrated Corporate Services.
Trade associations can also play a significant role in the process by promoting professionalism among its member companies and marketing the 'Brand Nigeria BPO' as an emerging hub to further nurture the managerial talents in the countryAmos Emmanuel, Group MD, Programos Software Group/1st VP, Information Technology (Industry) Association of Nigeria.
Tiny Mauritius has BIG lessons for big Nigeria on outsourcing
As at December 2012, the ICT/BPO industry [in Mauritius] has generated some 17,700 jobs and has sustained a 15% growth in terms of the number of operators over the period 2011- 2012.
ITO has been the fastest growing segment during the past two years despite the economic problems in US and Europe. Over 270 companies, large organizations, mid-sized and small enterprises, are offering their services across a number of verticals and service lines. ITO offerings have evolved from application development and maintenance, to emerge as full service players providing testing services, infrastructure services and systems integration.
The BPO segment is increasingly being driven by non-voice activities with a strong domain concentration in FAO. This reinforces the fact that a verticalised approach has been a key marketing strategy. The segment is expected to move further up the value chain, acquiring delivery capabilities around higher end services, such as business analytics and other knowledge-based services.
Mauritius has a diversified market for the export of ICT-BPO activities with France, Benelux. Overseas French departments and UK being among the top five markets. Strategies are being developed to penetrate less traditional markets such as Australia and Middle East countries and new industry verticals like business intelligence for Africa, Knowledge Process Outsourcing, R&D offshoring and software re-engineering are being developed.
Mauritius is a small volcanic island nation east of the continent of Africa. Population is just above 1.3 million. It is a colony of the Dutch, English and subsequently the French, to drive an economy based purely on sugar and tourism. Over a decade ago, it created an ICT sector that could support the needs of its erstwhile colonial masters (France and the UK) through provisioning competitive yet cheap labor.
Although Mauritius has a relatively limited labour pool, the quality and productivity of the bilingual workforce in the ICT/BPO area have allowed the country to carve a niche in global business delivery. A number of initiatives have been put in place in view of creating a pool of world-class BPO professionals. An ICT skills development program has been launched by the Ministry of ICT to address the shortage of manpower in the industry through a training and placement program for the unemployed as well as the graduates.
The ICT Academy has launched an on-line training program in collaboration with the world's leading technology institution, the Massachusetts Institute of Technology (MIT), focused on technological and professional development skills required by the local job market. The training provided is tailored to help students in their final year and enable fresh graduates to prepare for the Software Developer Certification.
Since the advent of India and the Philippines as proven destinations for global sourcing, a host of nations – mostly emerging/ developing – have sprung up either as credible alternatives to these traditional locations, or as new locations for "seemingly" new value-based provisioning of IT and business process services. Not all have lived up to the marketplace expectations having oversold themselves in the melee of positivity fueled both by the vendor and advisor community, supported by location assessments parlayed by a range of entities- research and consulting firms alike.
Mauritius did the minimal in provisioning dedicated technology parks (thanks to investments from India), and tried to garner investments into the ICT sector (where the positioning was that the nation was a compelling offshore destination). Alongside Kenya (38 million population), South Africa (51 million population), Ghana (25 million population), Mauritius in the initial years starting 2000 continued to woo investors deploying much the same rhetoric.
Buyer locations continued to compare this small nation with other Sub-Saharan African locations like Kenya, South Africa and Ghana, notwithstanding the fact that none of these locations had yet lived up to the promises being made (pointedly aligned at comparing themselves to be better than India using operational indices alone).
Key Reports
According to the 2012 Everest Report on the attractiveness of Mauritius as a location for the delivery of offshore services, Mauritius distinguished itself again as the lowest-cost offshore delivery location for French works and among the few countries offering a cost advantage over multiple locations for English language works with a cost arbitrage around 62 % over relative source markets such as France and UK. Other key findings are:
Mauritius is 30 to 40% cheaper than Eastern European countries and 10 to 20% cheaper than North African peers.
For Finance and Accounting and IT, costs in Mauritius are lower than in most emerging destinations
Good quality infrastructure, strong regulatory environment, and low structural risks make Mauritius a perfect location for infrastructure hosting and data center services, especially for companies with regional operations.
This fact sheet has borrowed heavily from Bobby Varanasi's work. Varanasi is one of the top 25 most powerful leaders in the global sourcing space, and the [founding] Chairman & CEO of Matryzel Consulting Inc, a strategy consulting, sourcing advisory and management firm headquartered in New York. Segun Oruame, IT Edge News, was a guest of the government of Mauritius in 2013 at the BPO Outsourcing meet courtesy of Varanasi.