By ANTHONY NWOSU
There was a time when you had to queue to buy a flight ticket; or even patronize the ubiquitous air ticket touts to get a seat booking. Travel agents also called the shot. They could get you a ticket at short notice depending on how much more you are willing to part with as extras on the real cost of the ticket or they could have your booking cancelled at will to your chagrin – if they have a better bargain elsewhere than you have offered them. That was the past. In the internet age where converged technology has brought everything to the end users via a click, booking is done and paid for via a web window or mobile apps. Virtually all airlines operating in Nigeria offer you this choice. The snag is many people are still not aware of this. You will be surprise you are among them!
The online culture has also happened upon the air industry. You pay less when you book online. Online flight booking gives a customer the benefit of booking for a flight ticket ahead which attracts discounts from the airlines whether it's Aero Contractors, Arik, Chachangi, IRS, Dana, or Melview. Online tickets can be obtained for as cheap as N7000 – N 12,000 against the standard rate of between N18, 000 to N25, 000 if you are booking behind the counter.
Online booking may still be low but it is growing and rapidly too. Several reports have stated that Nigeria spends an estimated N67bn on online purchase of domestic air tickets annually. Over 50% of the country's population is under 50 years of age and this makes it a huge market. Ciuci Consulting, an indigenous management consulting firm, gives online flight booking in Nigeria to those with frequent access to the Internet. According to Ciuci, there are 43 million Internet users in Nigeria consisting students, entry – level employees, experienced non-managers, experienced managers, executives and senior executives.
ADVERTISEMENT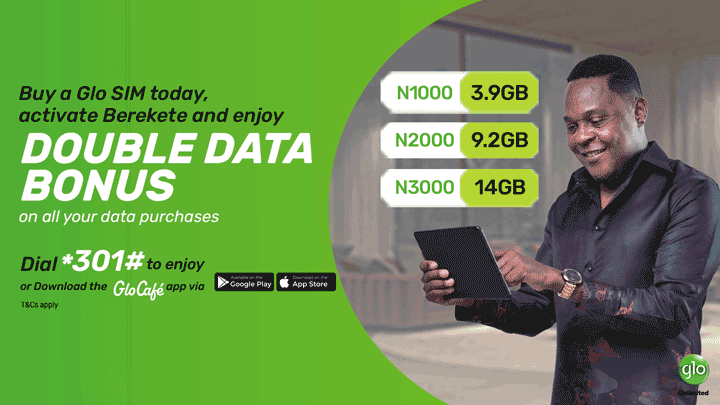 According to the Founder and Managing Partner, Ciusi Consulting, Mr. Chukwuka Monye: "If 50% of the population of the country falls between the ages of 18 and 45 years, we could apply that ratio on the number of Internet users. Therefore, it is estimated that at least 50 per cent of Internet users—21 million people fall between the ages of 18 and 45 years" Though local airlines have functional websites that enable users transact easily, the report said they all fell short in varieties of areas when compared with websites of foreign operators.
Also speaking in the same vein, the former National President, National Association of Cabin Crews of Nigeria, Mr. Olumide Ohunayo, said the proliferation of mobile devices such as Smartphones and tablets (influenced by the social media) stimulated the growth of online purchase of air tickets. He also identified cheaper fares and the cashless economic policy as other factors influencing the resort to online air ticket purchase.
Online booking brings so much convenience to prospective travelers. You could explore for the best bargain and get all your air travelling processes done online from flight booking to checking in- all online. What this means particularly for Business Class travelers is that you can have your pick of seat preference and print your boarding pass at home or in the office and simply leave for the airport to check-in whether for a local or international flight. There is enormous savings in time as well as in convenience. To do all these, you only need internet access, the computer or a smartphone. These have replaced the once ubiquitous ticket touts to ensure you get a flight booking at the airport.
Some airlines and web-based travel agents are even offering you more. Sites like Wakanow would give you everything to make your travel easy. You could have your pick of hotels, flight tickets and a pickup driver to ensure your travelling is done with ease. Many local airlines are also adding these features and more when you seek to purchase your tickets online. They could have your pickup driver arranged for you and give choice of budget to luxury hotels behind their web window as additional attractions to get boo online. But the major catch in a market gearing for online booking is the discount. Booking online could get you a 10 percent to 30 percent discount. Sometimes, the discount is as high as 50%.
If many air travelers are still not aware of web and mobile options for booking, "it is because the airlines are not publicizing it. You don't see the type of aggressive publicity that banks have brought to bear on their online and mobile payment schemes," said Abuja based airline industry stakeholder Stanley Orji. Recently a consortium of airlines launched Text2fly, where flight schedules in Nigeria are sent to mobile phones; some airlines now have mobile apps to help you easily make a booking on your smartphone. But publicity is low. Not much of these is found on social media, in print or electronic media thus the user rate for these new windows is still narrow.